Market Manipulations Are Inevitable - Well Played Binance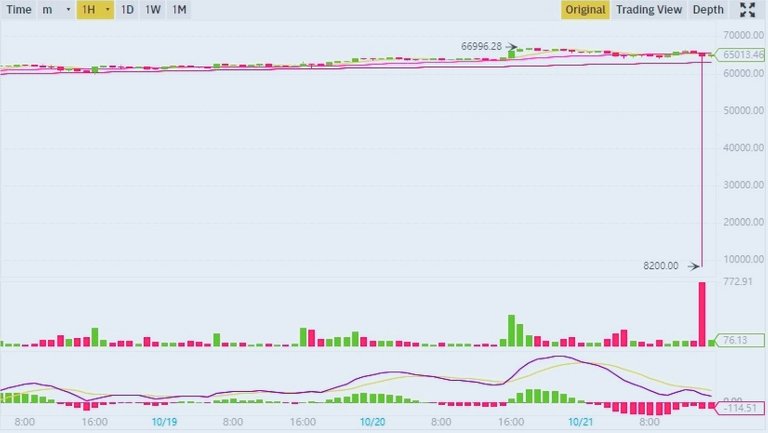 Something happened on Binance.us today. As seen on the above chart, Bitcoin took a quick dump of more than 87% from $65k to $8k. This was one crazy dump which Binance was unable to comment on the reason. Yes, they may deny having hands in such corrections but heck they do.
Yep, quite a tin candle, it barely lasted a minute, so I don't suppose any handful of traders were able to get their hands on cheap bitcoins. The cryptocurrency market is one jungle, especially for non-spot traders. One field of trading which I've decided to stay away from is "futures" . Yes, it has the most gains but equally the most losses. People whine everyday about coins dropping a couple percent, not knowing others out there have acquired losses 100× those drop rates.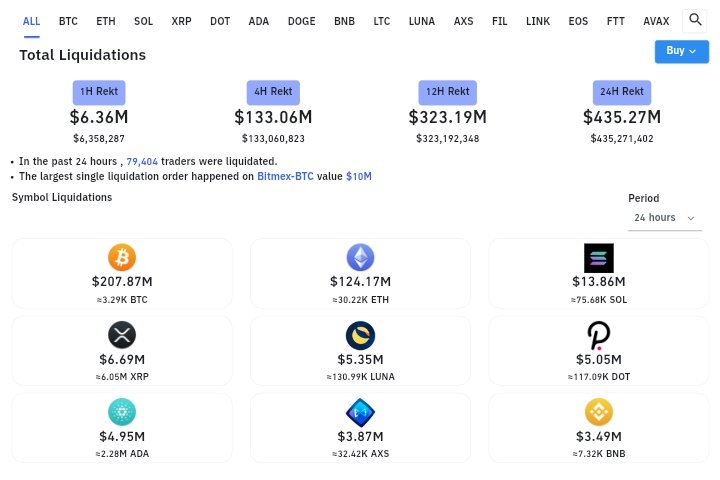 Flash dumps like this hurt a lot of perpetual traders. According to data from bybit, more than $435 million has been liquidated, with the largest single liquidation being on bitmex worth $10 million in Bitcoin. In the last 24hrs, about 3.32k BTC has been liquidated, worth around $208.43 million. I recall one of the reasons I had to move my funds from Okex to binance, it was a similar market manipulation shit which I stumbled upon during a discussion on their discord channel. This was a shitcoin in mention, can't recall the name, but the said crypto wallet on OKEX has been down for maintenance for a long time, and withdrawal paused, traders had become furious during the bullish days of the shit crypto as though they couldn't withdraw their funds. I suggested they sell their assets for USDT and withdraw, only to find out that the price difference on OKEX and other exchanges was crazily low, Okex was trading in shorts making the investors upset.
Well, centralized exchanges have been good at these market manipulation games, they have an oversight on every trader's wallet and trading partners, they see the numbers and trading angles and decide to play the game of power. People do fail to understand that the risk that comes with centralized exchanges are enormous, including exposure to account censorship and data compromises, these players will keep trying to rip a hell lotta cash from this bull run.
However, as a spot trader/hodler, should you panic?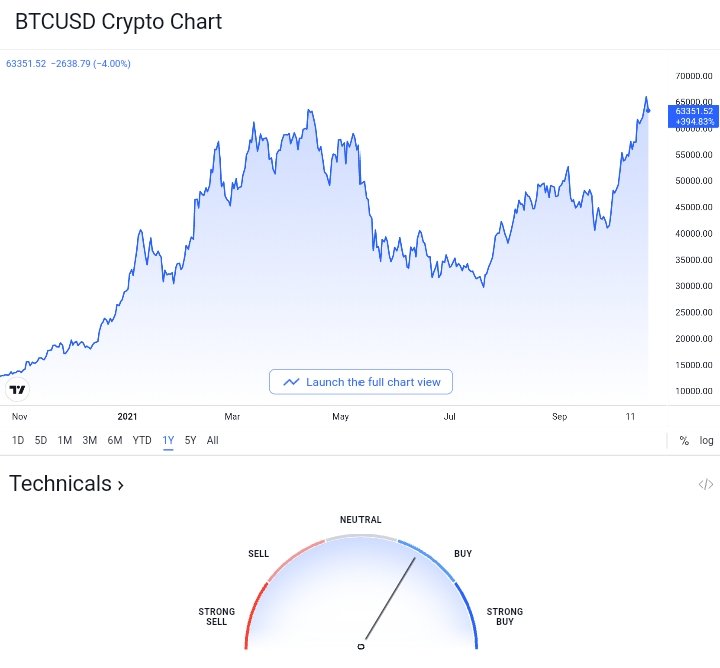 The market is still very bullish regardless of these short term manipulations. The damages have been done and hell lotta cash ripped, you can only expect most traders to go long on this as though $63k sure feels like a great entry point ahead of $70k. As shown above on the chart and indicators from trading view, the bitcoin market still has more buying pressure and there's only a couple more green candles to expect in the midst of these centralized players.
Keep Calm
Posted Using LeoFinance Beta
---
---