Living Past The Centralized Market Effect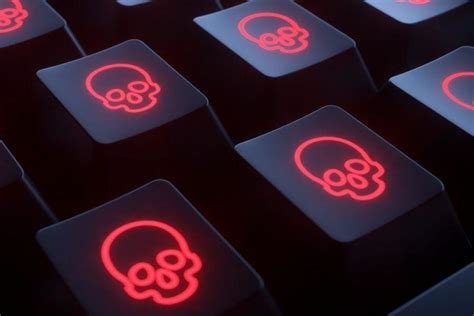 It is clear, that at this point at least, the crypto market is under attack, it isn't one of those complimentary effects of exposure, it's rather a plotted scheme to cut through and weigh down the industries. Yes, some people may believe that the after season of this bull run won't be that much of the previously observed bear season, but, even as a newbie investor and researcher, I would say that we could experience the worst typa bear market. This isn't a call to be bearish, no no, it rather is a somewhat brief publication that will cite reasons for my sudden conclusion.
Debt kind of prints more debts, it's a fucked up shit. I read an article today, can't recall who posted it as though I was in a hurry to church, however, it had a question on the perceived bear market, I was originally not expecting an insane bloodbath, but I still feel there will be a partial bloodbath that won't be so partial for its victims. If you were in the crypto market yesterday, you'd realize quite some crazy pumps, it was almost like a drift in play, jumping from one "unseen" project to the other. After Shiba had its spotlight the day before, it was however close to stagnant yesterday, new coins were being pumped, and I honestly don't think that was the alt market effect, those were all market manipulations. Value is being distributed, but the plot isn't to distribute value, it is more about taking out value. Coins like ADX, WIN, BAT and MANA made the highest gains on Binance I think, this all didn't happen at once, it was one after the other, clearly it's a signal to some switches going on.
Apple Co-Founder Steve Wozniak has been speaking a lot lately, one occasion of which he mentioned that the "government will not allow crypto to be out of their control" This has been something up for debate countless times, but it's one "undeniable fact" The authorities are currently seeking out instances to crack this shit down. You can already feel the presence of centralized players in the system, have you really stopped to ask why these pumps ain't fueling the top cap assets? Why is it only observed in shit sectors?
Creating Debt Schemes
One thing the world needs to understand is that the government is in no way intending betterment for the people, debt is a flavor game for these guys, they jump on sectors and try to make out debtors. The rate at which the world is losing workforce is a lot more reason why they will try to create more poor and average living people, just to build more labour force. In a way, it may sound all great, but in another, it's the sad shit that the government wants more of the population in debt, so as to have a nation with great power given to them. No matter how people view it, money is power, and crypto is distributing that power to the invested, this is why it's a government frown factor. The more wealth the government holds and the more average/poor the people are, the more power they possess.
The cryptocurrency markets will experience a parabolic ride up, I can't recommend anyone to ride this wave as a result of FOMO, it's highly dangerous. Anything worth buying is giving in now as though the market is experiencing a cool down from all the previous pumps. We are moving into a phase where wealth will be created and also taken, it's a two-faced shit, and one can only have one face. The Centralized players will pump several shit loads, money will flood the entire system, there's the possibility that inflation will hit several Fiat currencies, because currently, "unseen" money printing is on-going and that will flow into Crypto(my guess)
The sad part of all this is that debtors will be made in the process because of poor trading decisions…
However, the death of shitcoins and the exit of centralized manipulations will be the actual start of a new era. I do expect not so exposed crypto projects to control the waves of the bears and stay relatively stable throughout.
Posted Using LeoFinance Beta
---
---