IMF Chief is Against Bitcoin Because It Makes Her Irrelevant
I was opportuned to read a post today by denmarkguy which may have centered on passive income, but was quite broad because it touched major aspects which is often left out. He was able to throw lights on the effects of automation which is highly anticipated by everyone, the world is practically moving to an era where AI will become a default function. However, the points which we've always missed, which I believe denmarkguy was able to highlight, was the fact that, with automation comes a reduction in required labor force, this means less jobs for humans to indulge.
This, similarly, is the cited reason why the authorities are highly frightened by the economy the world is moving into. The crazy thing is that passive income will become less seen as "passive" but more of a full time pay in a world of automation.
That said, looking at how crypto is shaping the financial system, the world isn't blind to notice that operations are being pushed to AI which work with programs written by humans to give them time off duty. The power currently possessed by centralized bodies will be taken away in most cases. This system of automation isn't actually new, but it's suddenly become a problem as it hits the "money industry"
The term "DECENTRALIZATION" in one way, means "AUTOMATION" to the hearings of these central entities. In a non-central regulated economy, A LOT of power is taken from these bodies and being able to stay relevant in the system is very tin. This is exactly the case with the IMF Chief and all other government officials.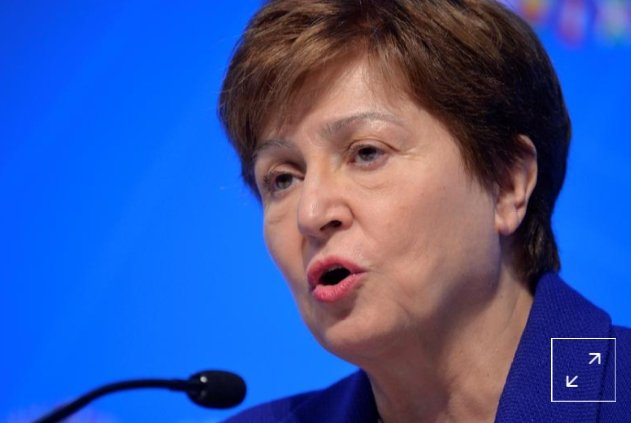 Managing Director Kristalina Georgieva, speaking remotely to an event hosted by Bocconi University in Italy, said she regards digital currencies backed by central banks to be the most reliable form of digital money and that it is difficult to think of Bitcoin and other crypto assets as money.
Judging from more poured out details here, the IMF head is practically saying this to protect her job in the world of finance. Basically, adding words like "Money and Bitcoin" in the same sentence is seen as a catastrophe, because money was never money until crypto was born. Due to the unending ability to print currencies, so many countries have placed their citizens in an inflation biten economy while swimming in pools of riches. Additionally, many countries have embraced outrageous debts as a result of this fuck up model, this is something however highlighted in this story, specifically the Greece Sovereignty debt due to financial crisis in 2008. Lots of government debts were exposed to have been untracked, and the Greek economy and monetary policies lacked flexibility.
The economy of flexibility and traceability can only be attained with crypto and blockchain technology, giving heads up to CBDCs won't solve any of these problems, it will only make it even more difficult to scale through. The truth is obvious that to protect their best interest, shilling what makes them stay relevant and keep their jobs is what's best. Another truth, however, is that regardless of saying crypto ain't money, it's still going to replace the economy of regulated shit notes.
Posted Using LeoFinance Beta
---
---