Cybercat May Just Give Cherryswap The Push To Mainstream
Looks a lot like Axie Infinity but built on a different chain, Okex. The ability to earn better incentives on investments and savings funds has been what's keeping the DeFi space flaming. This being the case, I stumbled on Cherryswap while exploring the Okex exchange, which I've already mentioned. I must say that so far, I'm not disappointed. It's difficult to find trusted and worthwhile projects outside a regular guy's comfort zone, and I wouldn't say that this is trust based investment, but more like following the guts and hoping it's a green gamble typa shit.
Okex, being 4 years in the cryptocurrency game as a Seychelles based crypto exchange, recently launched a GameFi section in its Defi hub. To serve the purpose of exposure, the GameFi section will open opportunities for investors to explore "play-to-earn" projects.
Some days back, I made a post about Cherryswap, where I may have casually worded out details about the project, well, that having been the intention in the first place, the bottom line here is that, there could be more to this than I may have gaged it.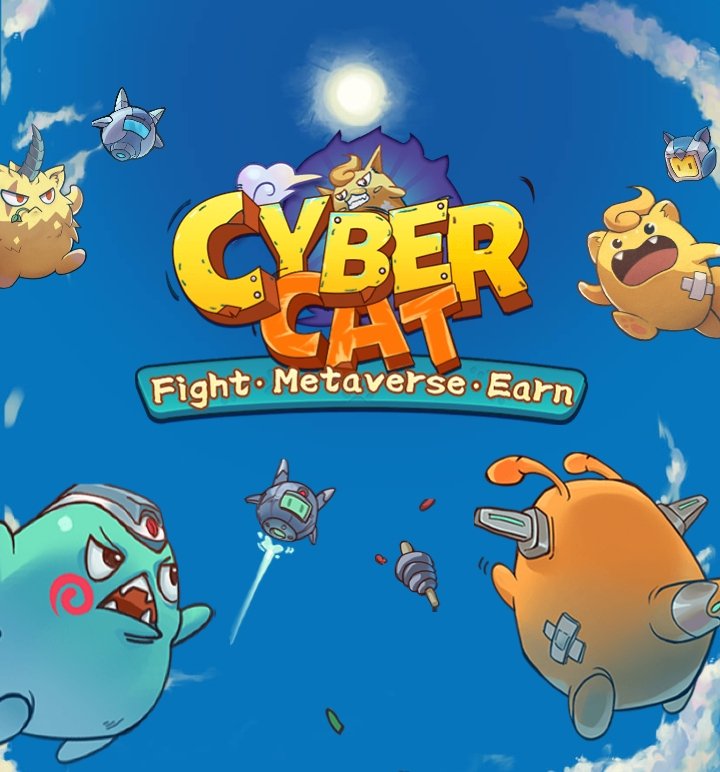 Cybercat creates a Crypto cat fantasy world where players can raise and breed various cute cats and fight shoulder to shoulder in the adventure world with their cats.
CyberCat is also an economy in which ownership is totally decided by players, allowing players to seamlessly sell and trade their game assets into cryptocurrency. CyberCat leads the trend of GameFi and "Play To Earn", allowing players to earn by playing games.
Play to earn models are rapidly growing in recent times, a much obvious example is "Axie Infinity'' and "Splinterlands" here on Hive. That said, notably, cybercat is anticipating its full launch late November and it's hoping to bring more value to the community of gamers and investors. You may be wondering, how does this connect to cherryswap?
Well, firstly, it all links back to Okex, being the chain upon which all this is built. However, the same team behind cherryswap is the same team behind the cybercat game. Having spent some time in cherryswap telegram channel and carefully watching the "CHE" price actions, there's more reasons to gamble on this sleeping pirate. Possibly, the cybercat game could exact some amount of influence on the CHE market price, considering demand surge that could be observed, as though CHE may just be required to play the game, so cybercat should be creating some in-game use case for cherryswap token, CHE.
Also, I may have mentioned the staking shits with 320%-380% APY, these figures are however Okex exchange set numbers, it's therefore different on Cherryswap website, but limitless. That said, there's currently a third airdrop that would be distributed to CHE holders and liquidity providers if I'm not mistaken. HEP is the token to be distributed, and the system is using an IFO model for this distribution.
The third phase airdrop of HEP (Health potion) to CHE holders
The third phase of HEP airdrop will start at 17:00 (Hong Kong time) on October 10, 2021 and will be implemented through IFO functional contract, as follows:
CherrySwap will open three special IFO of CHE—USDT LP, CHE—OKT LP, and CHE at the same time. You only need to input your personal holdings of CHE—USDT LP, CHE—OKT LP, and CHE to get HEP, and all the LP and CHE you have deposited will be refunded in full.
With this comes a certain amount of risks too, so doing some more research is recommended for anyone reading. However, currently, staking CHE on OKEX is risk minimal and very profitable. If this happens to go boom, I should be holding a good amount for a sleepover at cherry's :)
Posted Using LeoFinance Beta
---
---