Crypto Has Added About $204 Million To Football Industry, and Created A New Model Of Governance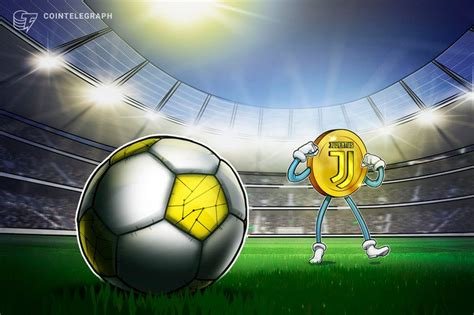 While $204 Million is a lot of money, let's not kick start with money talks, let's focus more on how crypto is actually shaping things up in the sports world. Sometimes the business is not the problem, but the model it runs on. If you've followed my blog posts that do come in randomly for the past months, you'd figure I talk a lot on the term "model" it's just a stupid five letter word from the English dictionary to many, but that silly word holds the potential success of any business and also its likely crash.
Having a business is one thing, knowing how to run it is another. When we look at the governmental body, things are a lil bit choked and too central in a very small circle of people, of which their business knowledge is close to extinct as though most of them are actually old. Young bright minds living in the daily world ain't given the chance to impact the nation's decision making, business planning and all that.
Two heads are better than one right? This is the concept crypto works with. The design of cryptocurrency is to distribute power back to the people, it is only the people that knows what's best for them, so decentralizing power is the way forward. Down in the crypto community, this has been a working solution through which many projects have excelled. The whole concept of POS models compliments the entire workforce. I won't say I was quite aware of the European sports teams adopting this model of team building, honestly, I just knew certain clubs had tokens but I never dedicated time to find out the back story and how those tokens were being utilized.
Yesterday, I stumbled on a very short article on European football revenues made through fan tokens. That was when I got to research a bit more on its utility and I must say that I'm impressed, and this is just another example of just what crypto is doing to the world and its economy. With the introduction of fan tokens to the sporting world, there's just an added value to the industry, coupled with the NFTs evolution. Fan tokens are more like governance power, just as stakes grant validators rights to complete a block, or in more simpler ways, stakes gives it's holders certain powers over project decisions and outcomes, this is just what fan tokens are meant for. Fan tokens have impacted the sporting world, it has brought clubs closer to the fans, and has given the fans more room to influence the decision of the team, governance has been given to the fans as though they play a very big role in any club's existence. Based on the number of tokens a fan holds, equals the amount of percentage influence he/she has over the team governance system.
However, it hasn't just been a means of gaining governance power, it has also been a lucrative investment, taking points from how the PSG fan token soared prior to Messi's signing, it's only amazing to hold tokens that brings you closer to your favorite team and in return, is also an investment option. It's very less boring than paying hold money to go watch football matches live, and most times don't even get a chance of getting close to the team, so you'd go back empty headed. But with crypto, this has been made different, it's all made possible through socios.com which is where these teams distribute their fan tokens from. This is one of those projects that just impacts lives, it's like bringing the world back to doing the things the love doing most, and that's having fun and living free.
Keep calm folks, crypto gat your back
Posted Using LeoFinance Beta
---
---