Central Banks Hate It When Individuals Make Huge Gains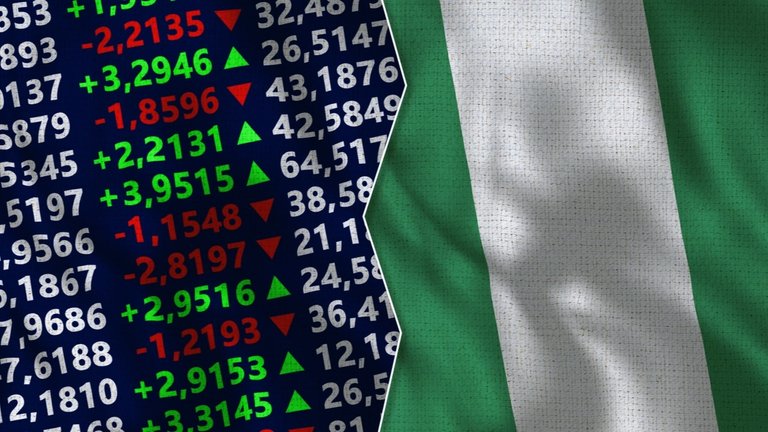 If we're being real, this entire story has a fucked up rhythm to it. There's a term called "free market" where buyers and sellers determine the prices of commodities, but the model the world is running on is one that's totally against it. Central Banks claim to place the citizens at heart when making decisions that concern the financial system, but the truth is that they cause the most damage.
I was right about going to bed yesterday when there was a new flash on my screen, it was about forex so I couldn't possibly care less about it. I've come to make the circle of investment kinda small so I could watch my horizon, this is why I stay away from stocks, and forex. So, it was about the Central Bank Of Nigeria placing a ban on Forex trading. I viewed the news with a kinda sleepy eye so I could barely grasp the full story. I actually thought it had something to do with fraudulent activities but it was quite the contrary, it's a cause for concern if free market is a thing any more or everything is centralized and kept on watch.
Browsing through news.bitcoin.com I stumbled on the same news, Nigerian Central Bank Stops Forex Sales to Bureaus de Change — Operators Accused of Feeding Black Market this is when I discovered the full gist, and it's kinda funny, because they just sound like cry babies.
In crypto, this is where Stablecoins flourish, it greatly contributes to massive inflow of cash to the nation. Say I won a $100 contest paid in USDT, instead of exchanging at #380 - 400 as per spot exchange rate, I'd exchange it at over 500 naira as per the peg (USD) and that's the parallel or popularly known as black market price. This is where a lot of ignorant traders in Nigeria miss out on profits, big bang gains, because in a situation where you're directly trading cryptocurrency which ain't Stablecoins, you stand a chance of losing a lot if you knew better to convert to Stablecoins before hitting to get out as Fiat.
Central Banks have been in the fore front when it comes to currency devaluation, but they really don't give a fuck as though the could just print more and when supply increases, inflation kicks in and the little earners suffer because their little old Fiat shit notes become a literal shit.
The Central Bank of Nigeria banned forex sales to bureaux de change because they were flooding money into the parallel market rather than spot exchanges. It is only natural that we want to capitalize on the shitty nature of Fiat, and make more as though we spend more for goods and services down here.
We witnessed the ban placed on crypto back then, it was nothing but a similar case where they realized the in flow of wealth and wished to bridge or put a stop to it. Crypto trading opened doors nationwide, it enabled people to utilize virtual dollars through crypto's nature of embodying value. People had access to the dollar as though it was the pegged currency, it was a good tool to counter the state of the nation, the economy wasn't helping the lower lives, coupled with the whole covid19 crackdown. This led a lot of businesses to the gutter, but crypto made the dollar value more available nationwide to utilize. Crypto gaining traction was a threat to their Fiat currency which they openingly and hiddenly keep printing more to feed their selfish nature.
It boils down to the country's government wishes to maintain their wealth, because obviously the government down here can only influence the naira market, they can only reprint more naira, so a huge percentage of their wealth is naira based, so if citizens are given routes to make cool online cash paid in dollars and dumb the parallel market, it's a big threat to their net worth overboard. So to keep the game safe for them, they wish to centralize every shit, keeping the nation out of the world of "free market"
I mean I should be able to say I wanna sell my dollar for 1000 naira each, but Oops, my possession of dollars and trading on a parallel market will affect my government's pocket, but I couldn't possibly care any less, trust me, I would.
Posted Using LeoFinance Beta
---
---