50 IN 50 OUT - Doubling Down Went Wrong
After close to a year of blogging, earning, buying and holding, I recently decided to jump into the day/night trading shit. I must say that it's one hell of a job and it's just that type that could either pay or you get rekt.
Did I bet what I could afford to lose? No
Was I Lucky Not To Lose? Yes
Did I make profits? Let's find out…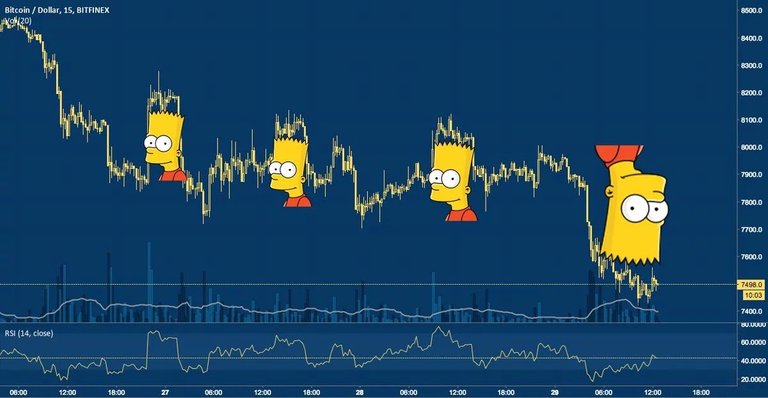 So many people view trading cryptocurrency as a simple task, "buying low and selling high" is a very famous phrase around crypto space, but the dilemma is how to figure out the lowest lows and the highest highs. Two things are involved when trading, one is that people want to get it at its cheapest spot and they also want to sell off at its highest gains. These two things are very if not closely impossible to predict in a cryptocurrency market. It doesn't even matter if it's a high or low volume market, in a snap things could go wild either up or down.
Initially I was trading on OKEX during the day, but I could barely make profits as though the market was almost stagnant for most of it. I had to move to Binance towards the evening and try again. I did lose a few dollars on OKEX which I didn't keep track, also earned a few there but the loss was definitely more. So then, when I switched to binance, I started off trying to cut my way through HIVE as though the chart presented itself as bullish. After a few swings, I figured it was way too slow for my thirst and I had to dig out alternatives.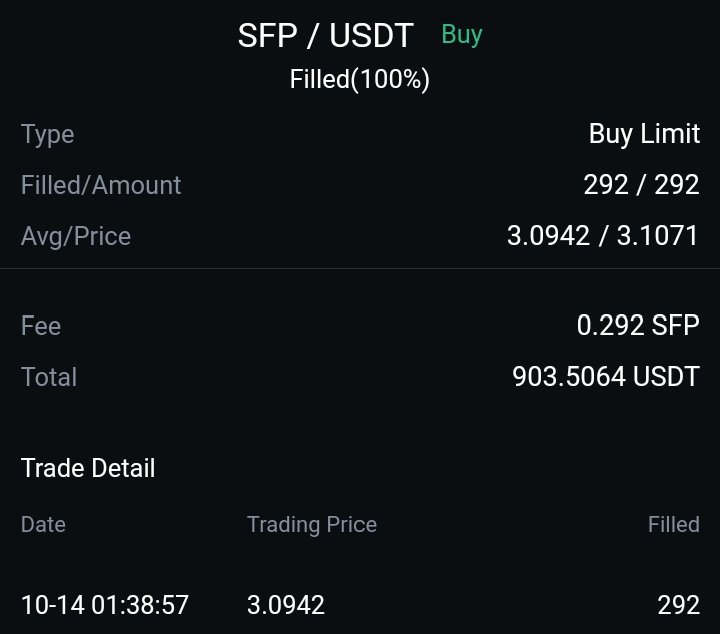 I ended up buying up SFP. SFP is the Safepal crypto wallet token, I personally use it for most of my crypto shits so I was sure of what I was buying into. However, the funny thing here is that SFP had already made more than 100% spike during the day, so it was really risky and I admit I contemplated a lot before placing an order. The order above was the first, and there you can see about $903 invested. I did a couple of sell off with every little gain and tried buying back lower. It worked actually, there seemed to be some hungry whales in the market at that hour so it was stupidly still bullish, it made close to 200% spike in the last 24hrs.
50 IN 50 OUT - Doubling Down Went Wrong
Initially, my target was just $20 profits, but I found myself doubling down multiple times. Looking at the buy and sell wall, there were a limited amount of tokens but very many hungry whales in the market. I went with the flow and landed on some profit even with my consistent sell off and buyback.
I was able to push aside $300 as I sold the top and bought the bottom again. It landed me with 600$ remaining position with a still decent amount of tokens (215 SFP)
However, after figuring out the market was still bullish, I brought it back in. At this point I was only running on 3$ profits, this was at a point where SFP was closing up on hitting a 3$ per token target, and this is what I ended up with…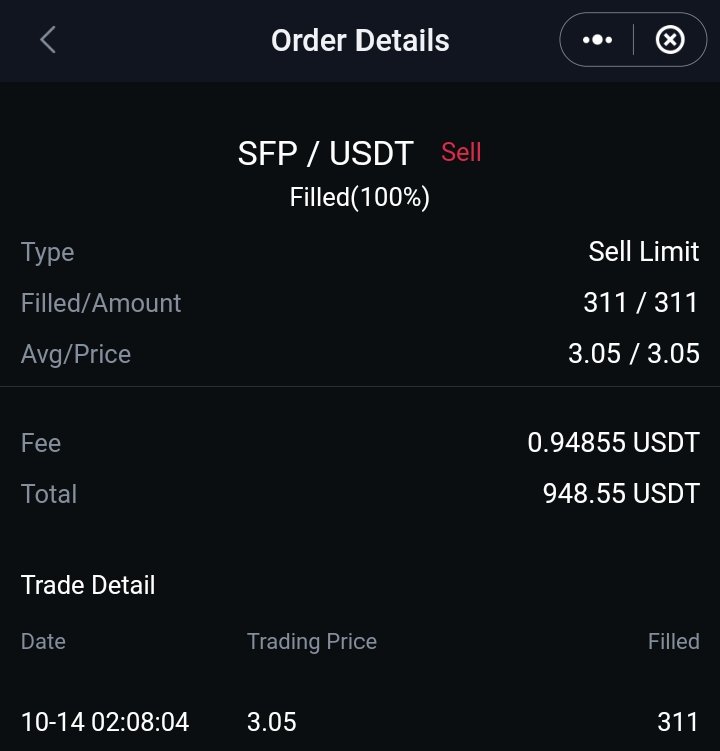 You can see 48$ but it summed up to 50$ with all the buying low and selling high. At this point, I should have been out of the market because SFP had made too many corrections already and obviously, the next possible trend was a downtrend, and here's where it went wrong.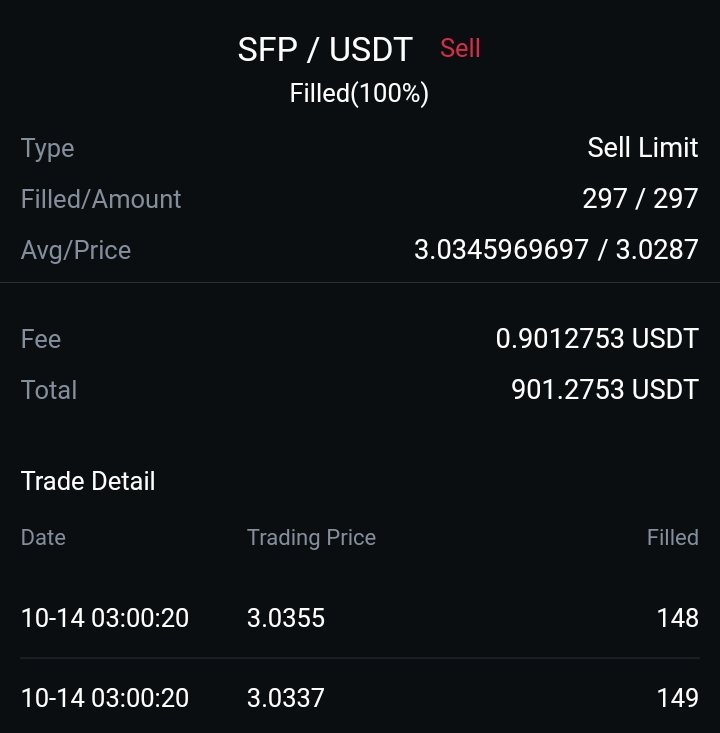 Back to 900$ Oops, doubling down went wrong :)
I obviously over stretched my expectations too high for a 100$ profit because after seeing 50$ I got 100$ thirsty and got dumped on. Thankfully, my initial Capital was not hurt in the process, but my profit was, however, a valuable lesson learnt ;
Setting targets are crucial, once you hit them, exit the market
Posted Using LeoFinance Beta
---
---