web3 gaming progress update - January 6 2023

Hello
This is my daily web3 gaming progress update.
By the way, if you know any good or decent even web3 games just let me know I am looking for new ones all the time.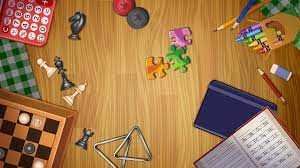 So I am back to Silver 1, which is great, but I think I am losing the will to play the game. There is a continuous struggle with bots and then at the end of the day, I am receiving 6 potions. It might be better to just rent out the cards for a season or so, or maybe to set up the bot and go with the flow.
Even though I have a decent draw with a free card pack. After opening, I got a Tarsa and a golden Chaos Knight which is quite good.
---
A new season just started so there are plenty of seeds to plant and plenty of crops to ripe and harvest. I hope that I will have a high count of shares this season to get a decent crop result.
I have finished already 3 missions for the quest so I am well ahead of it and this is, not something I am afraid of.
On the manufacturing front, I am still trying to sell my 2 planks so I can buy more wood and start production that way. I also need like 8 stone which might be hard or expensive to get.
---
It would be a normal slow, buy 500 SIM day, but I have received a Free Automated Brewery card so I hope that my Beer production will increase a little bit.
It is hard to write anything else on this game as I am getting behind with all the changes. I still think I need a graveyard but none of my retired citizen died yet so I am taking it easy.
---
I have RNG. I have run already 5 auditions and I did not unlock any slots yet.
I am on track with my other plans and hope to maybe run more band auditions this weekend to maybe get one slot open. However, I need to remember to run money-earning missions as well.
---
The game should stop but a new season has started. So far I have won one match which is great.
---
Games I am looking at:
This is my list of potential new games to take part in, some are still in development some do not work for me:
---
---