web3 gaming progress update - January 1 2023

Hello
This is my daily web3 gaming progress update.
By the way, if you know any good or decent even web3 games just let me know I am looking for new ones all the time.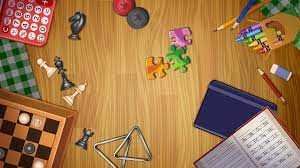 So I am back in Silver, from now on it should take around 2 or 3 days to get back to the top of Silver 1 and probably the rest of the season of hopes to get to a Leaderboard.
I got 12 chests yesterday/today with 3 common cards and a tiny drop (0.016) of SPS. I think I do stand corrected that bronze has better rewards than silver, or at least there tend to be more cards but lower SPS payouts, at least this is my working theory for now.
I did my daily task which is to collect SPS rewards from the pool and I have put 25% to stake which gives me a total of 464 SPS staked so far. The rest tends to be converted to HIVE with some amount invested into a pool as well.
---
Crops are over but the season is not. I have mine 616 shares and it should generate no less than 300 CROP, as currently I am told that I will receive 416 but this amount will drop for sure as we still have 3 days left in the season.

---
I have made almost no progress in the last few days. I have received a few cards like priest, homeless and free education but I am still waiting for my mining profit to come so I can buy more SIM to close my 200k target.
I am hovering around the 100 position of income rating and slowly getting higher in the Education one as well. My income rating position seems to be quite dependent on the disaster.
I also think I will have to invest in a retirement home and graveyard soon as my citizens might start to die, as the game is being changed to root out the old player who does not play anymore.
---
This was a good week. I earned 21k of StarBits, which are already taken out and converted to StarPro and invested into a pool. For now, the pool is my passive income as it is generating 0.004 HIVE per 0.51 Starpro invested. The 21% is not the best but I hope that I would be able to use it for the game when I ran out of the previous StraPro moved to the game,
---
Games I am looking at:
This is my list of potential new games to take part in, some are still in development some do not work for me:
Wresting Organisation Online - still in development
MuTeraa - in development, just looking for now I will decide later what to do with it
Stardom - a copy of Rising Star so it should be a quite passive game I hope.
This report was published via Actifit app (Android | iOS). Check out the original version here on actifit.io




01/01/2023

14161

Chasing Pokemons, Daily Activity, Walking
---
---