web3 gaming progress update - December 31 2022

Hello
This is my daily web3 gaming progress update.
By the way, if you know any good or decent even web3 games just let me know I am looking for new ones all the time.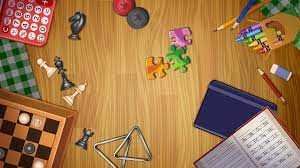 Yet another not-so-good season start. I am in bronze again and I am fighting with bots, I have a feeling I am the only human player up there.
Also, my rental has dropped significantly, I used to earn around the 250-300 mark now I am on 100 DEC per day. What is worst my rental prices just dropped as well. This is just making me think that Splinterland is starting to go down.
Due to my doom feeling about this game I have started selling most (75%) SPS I am receiving from the rewards as I do not think it will be good.
---
4 days left until the new season. I received my reward and it was decent, but I have not seen it as I did the opening on my mobile. However, I got new paper and salt cards with some gas.
My plan now is to start buying cards. To start with I need a kiln and mill to allow me to manufacture another resource to build other items. I am also planing to buy some land as I have a feeling its value will only rise from now on.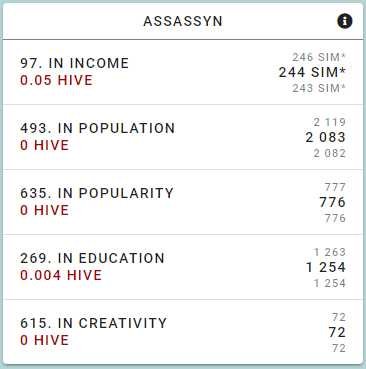 ---
I am execution my strategy, which is to buy more SIM, as I need another 120k to my target. And to buy more Education points from various cards to boost my position in the rating. Luckily for me I hold the below 100 positions in the income rating so I have some income to buy more SIM.
---
It is a waiting game now. I need another 1k7 experience points to reach level 75 to allow me to play Gathering band mission to unlock the next sector( or whatever it is called). I also hold 17k of StarBits for now so this week should be good. After taking them out I will follow the standard swap of 50% of SB to StarPro and put it into a swap pool.
For now, I am still running one fan club promotion mission per day. I have enough SP on my account to get another FC card.
---
Games I am looking at:
This is my list of potential new games to take part in, some are still in development some do not work for me:
Wresting Organisation Online - still in development
MuTeraa - in development, just looking for now I will decide later what to do with it
Stardom - a copy of Rising Star so it should be quite passive game I hope.
This report was published via Actifit app (Android | iOS). Check out the original version here on actifit.io




31/12/2022

12816

Chasing Pokemons, Daily Activity
---
---