web3 gaming progress update December 6 2022

Hello
This is my daily web3 gaming progress update.
By the way, if you know any good or decent even web3 games just let me know I am looking for new ones all the time.

I have had good progress since yesterday. I am middle of Silver 1, and I am still winning most of the battles I have. I also managed to get 8 boxes, unfortunately, I got 1 card, 4 merits and not a lot of SPS. I sometimes think that Bronze gives more cards than silver.
Also rental market seems to pick up now. I am back to 200 DEC per day for my cards which is acceptable.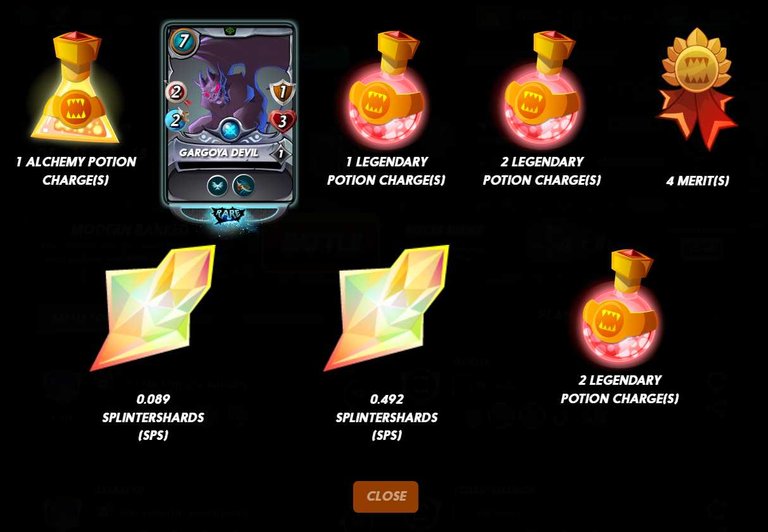 The new season has started. I hope that I will manage to get all my quest times done in time. I do start considering buying wood to create more planks, but I have put my HIVE into different ventures so I lack funds for now.
The results of the last season were pretty good, after enrolling the quest items I ended with 6k3 CROP tokens.

Slow progress continues. I am still buying around 750 SIm per day to improve my tax-based income.
Yesterday, I have managed to buy around 20k of SIM to speed up SIM Power gaining in hope that it will start generating more HIVE daily.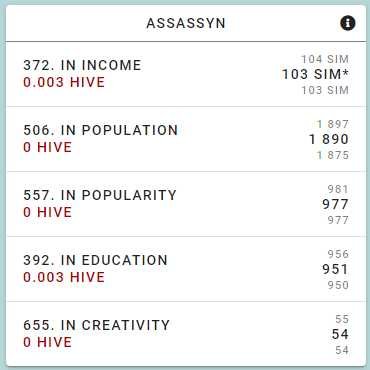 Due to a new changes in the Student(debt) that is that the card is givin -1 of TAx Return instead of +1, I have started paying their debts. I have 27 cards and I have change 7 so far, the cost for that is almost 500 SIM so I will do it in stages of 5.
My results for the change quite good. I got a solider, which wil give me a war profit, 2 scientists, which are great for education and, 2 policeman which helps with disasters. The rest that is the eco activist and worker are not bad ata all.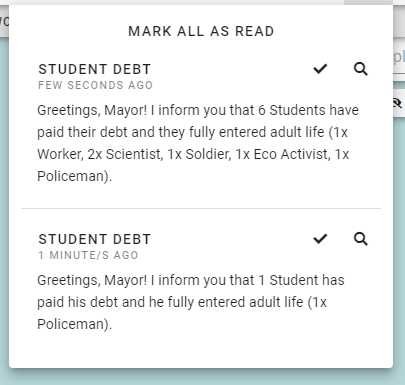 The usual progress of the day, that is so far I have 4k4 StarBits earned. I think I will with my 2k per day.
On the plus side, I have started buying/swapping StartBits to StarPro and adding them to a liquid pool. My target is to get 1 StarPro and I will keep it on the pool for some time, especially since it is generating a 0.008 HIVE per day. However, I think I will stop swapping StarPro as I want to follow my plan of getting 1 million soon.
Here is no movement here. The only thing I can do is collect my staked WOO rewards. I will let you know when the game will expand.

This report was published via Actifit app (Android | iOS). Check out the original version here on actifit.io




06/12/2022

10641

Chasing Pokemons, Daily Activity
---
---