Rising Star Game: the 12 Random card packs did not go as planned... where is my legendary cards lol...
Hello Community
---
---
All images on this post are from RisingStarGame.com,@academialibertad and @risingstargame
If you look at the list carefully, you will see that there are no Epics or any legendaries lol...
---
Random Card Packs
It was a disappointment no doubt, but as expected the chances of getting an epic or a legendary cards is very small these days. I have opened hundreds of packs I think, and only managed to get beta epics at the moment.
**Still looking for the 3 legendary Beta Cards. **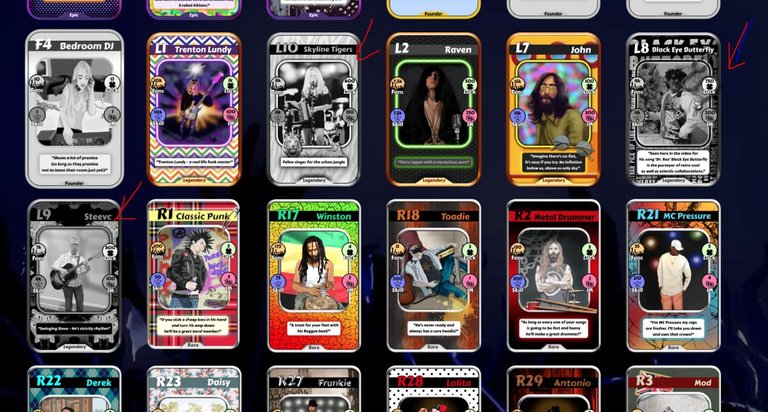 On the other hand, I did manage to get a card that I did not have before: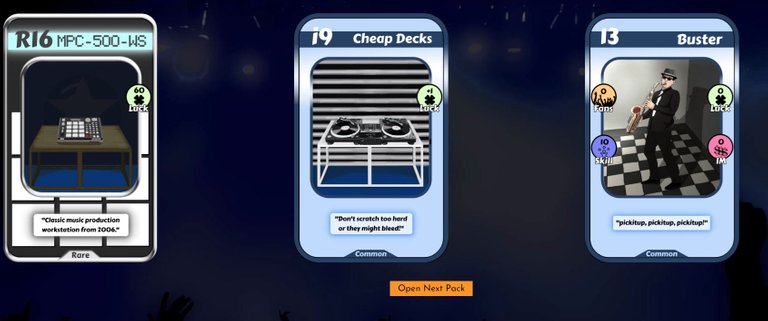 The R16 MPC-500-WS, I have no idea what it is, but it looks kinda cool, kind of looks like what you will find on a airplane lol...
Oh and I did find another Wizzy...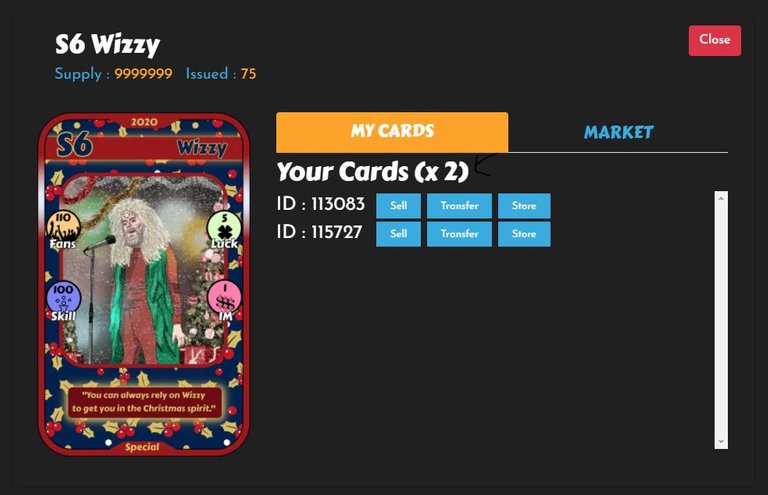 I have 2 of them now.
---
Current Status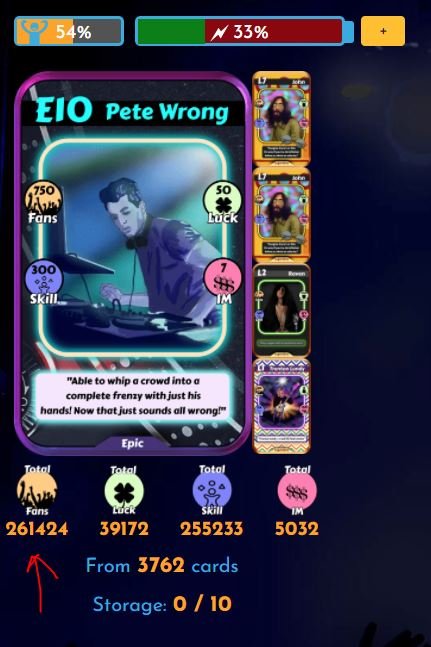 My permanent fan base did grow a bit, so now I might need to complete some lessons now to catch up on the skill level and my startbit earnings will increase slightly.
Now lets check out the Musicforlife Community
---
Musicforlife Community

Musicforlife banner created by @academialibertad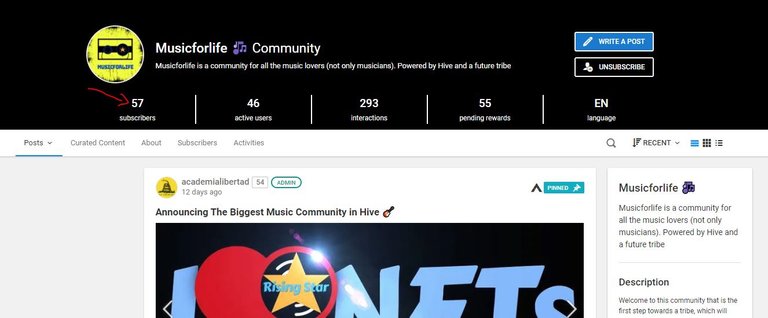 Also check out the post created by @academialibertad:
https://peakd.com/hive-175836/@academialibertad/less-is-more-about-musicforlife-community-token-inflation-and-supply
The post speaks to the new Tribe that will be created, and linked to the Rising Star Game. If you are interested, you can subscribe to the Musicforlife community and check out announcement posts from it.
In summary, you will be able to earn points which will allow you to get an initial distribution of the new tribe tokens if you post music related content on the Musicforlife community.
There is currently a "Invite a friend - Get rewarded" program. So basically:
a % of the initial distribution of the tribe token will be distributed to users who are active in the #Musicforlife community through a point system.
Musicforlife is going to offer 2 points to those who invite other users (hive users for example) to subscribe to the community and create a post with a topic related to music or rising star game. To access this promotion, the referred user must indicate in the final part of her post that he was invited by you.
So if you want to take part in it, you can subscribe to the #Musicforlife community (link: Musicforlife) and create a music related post on that community. At the end of the post, you will then write:
Thanks for reading this post, I was invited to the community by @apprentice001
Then both you and I will get 2 points. At the moment, we are unsure what the conversion of points to the tribe token are, but hopefully that will be released soon by @academialibertad.
---
Do you also want to test out the RisingStar game?
The game is in beta now.
Always do your own research before you put money in a game
If you interested in testing out the game:
Here is the referral link.
https://www.risingstargame.com?referrer=apprentice001
I get 1 Starbit for every mission that you complete. But you don't have to use my referral link if you don't want to. No Stress :)
Hope you enjoyed the post.
Like, comment and follow
Have a great day!
---
---