Rising Star Game: Music Promoter - What the Hyperdrive is going on.... eXolol
Hello Community
---
Is a card that allows you to skip 5 minutes that worth it.... or am I just a bit exhausted trying the music promoter game.... lol....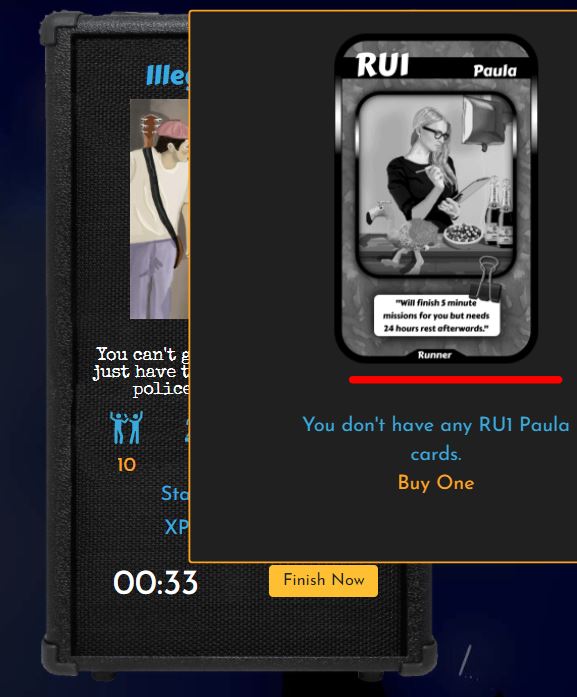 So I tried out the Music Promoter game and ... yeah in summary you need 2 things:
A bunch of STARBITS
A bunch of Patience....
Both of which I am lacking....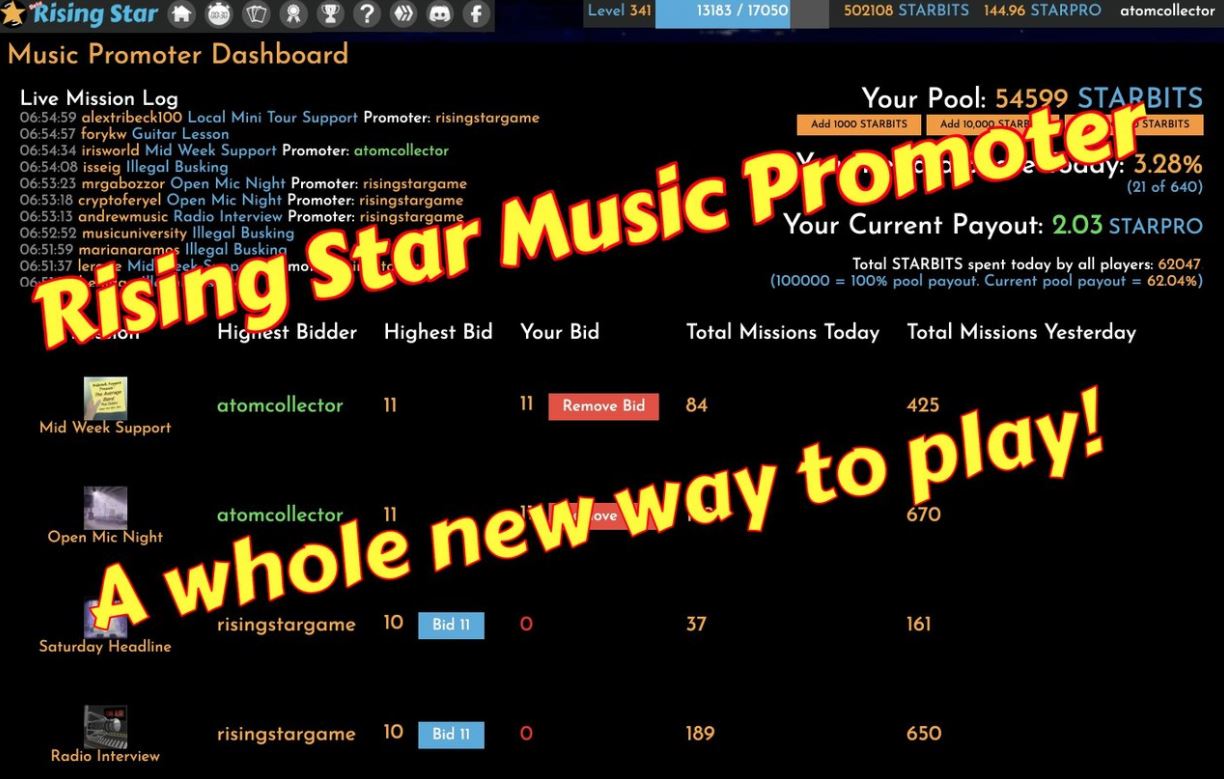 You may also have to perform some clicking for days....
Maybe some suggestions....
Perhaps, limit the number of missions that a person can bid on at any given moment, or cap the limit on the number of starpro a user can earn in a given day. That is just my 2 starbits, because I dont have enough starbits to compete lol....
---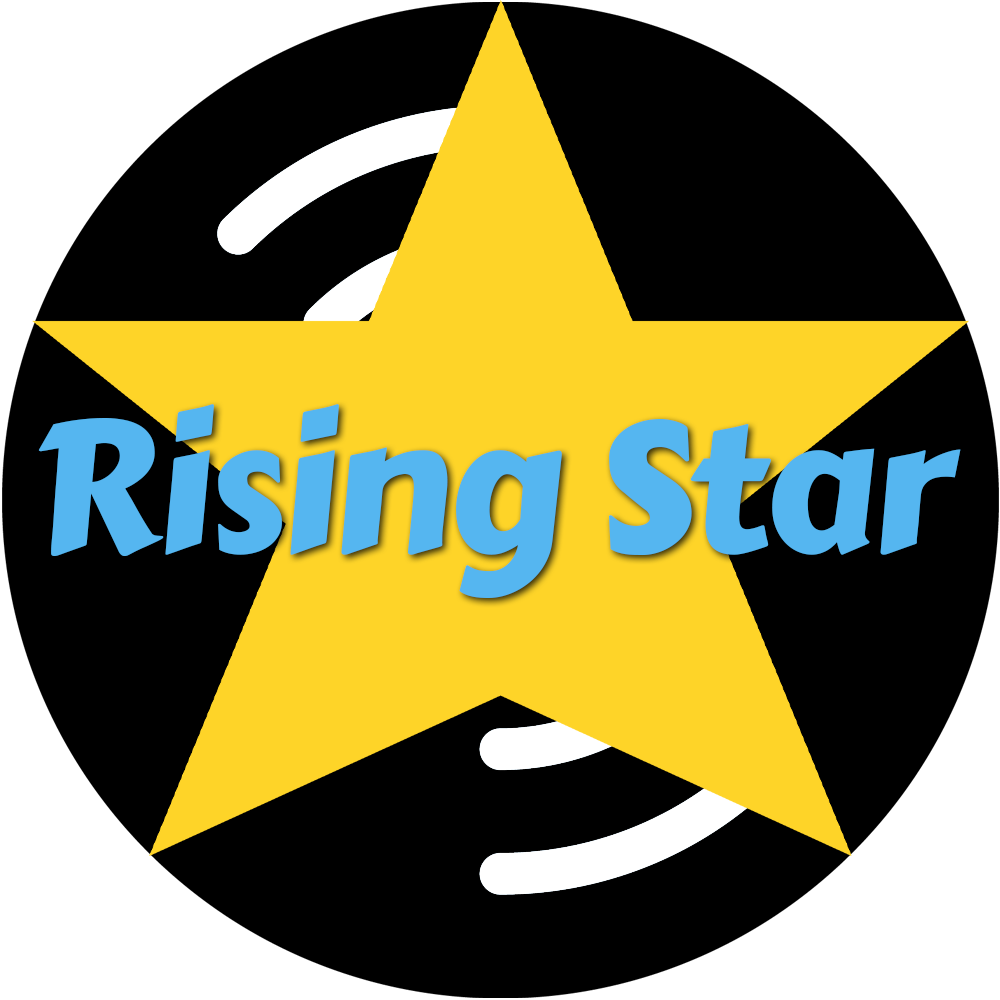 ---
Do you also want to test out the RisingStar game?
The game is in beta now.
Always do your own research before you put money in a game
If you interested in testing out the game:
Here is the referral link.
https://www.risingstargame.com?referrer=apprentice001
I get 1 Starbit for every mission that you complete. But you don't have to use my referral link if you don't want to. No Stress :)
---
Hope you enjoyed the post.
Like, comment and follow
Have a great day!
---
---
Posted via MusicForLife.io
---
---