Rising Star Game : hmm. what happened after 2 weeks.... to my rank...
Hello Community
---

So my rank did not change... in fact I think my rank is more at risk now... I am about to go to #10 at this rate...
It has been quite difficult to keep up the ranks, I have tried multiple times to get up the ladder... however, even with being more active it seems that this is it for me....
---
Level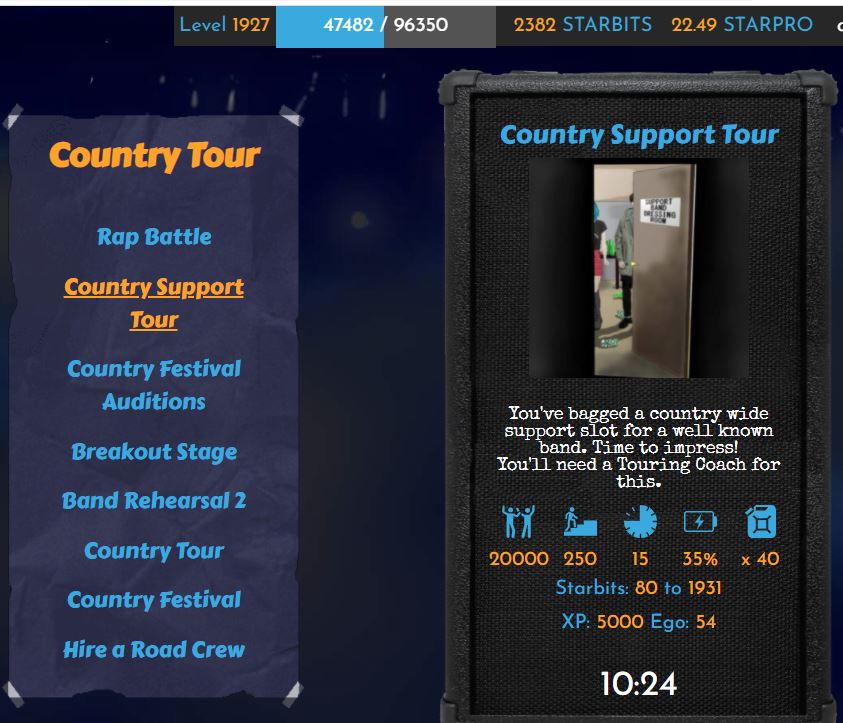 So I suppose I have been working on my game level ... I am now level 1927.... Which does not mean much.
I think the highest level requirement is 300 or something for the latest mission so having a level above that is really only for bragging rights lol...
The cards are getting more expensive and it is fierce in the top 10 so I have decided to take a chill. I will still be active in the game getting dem startbits, but will prob slow down in terms of me efforts to climb the ladder.
---
Starbits
The value of Starbits have been holding stable for the past week... That is quite surprising given the supply of it. I have also started converting the starbits into Hive in order to boost my hive power. I think it has come a time where I want to start working on my hive power from the Starbits I get.
I dont get a lot of Starbits, but it is enough to allow me to slowly boost my hive power on a daily basis.
My target is to first hit 5000 HP and then 10k HP. In terms of the game... I will continue to be active and work on the level.
---
Achievements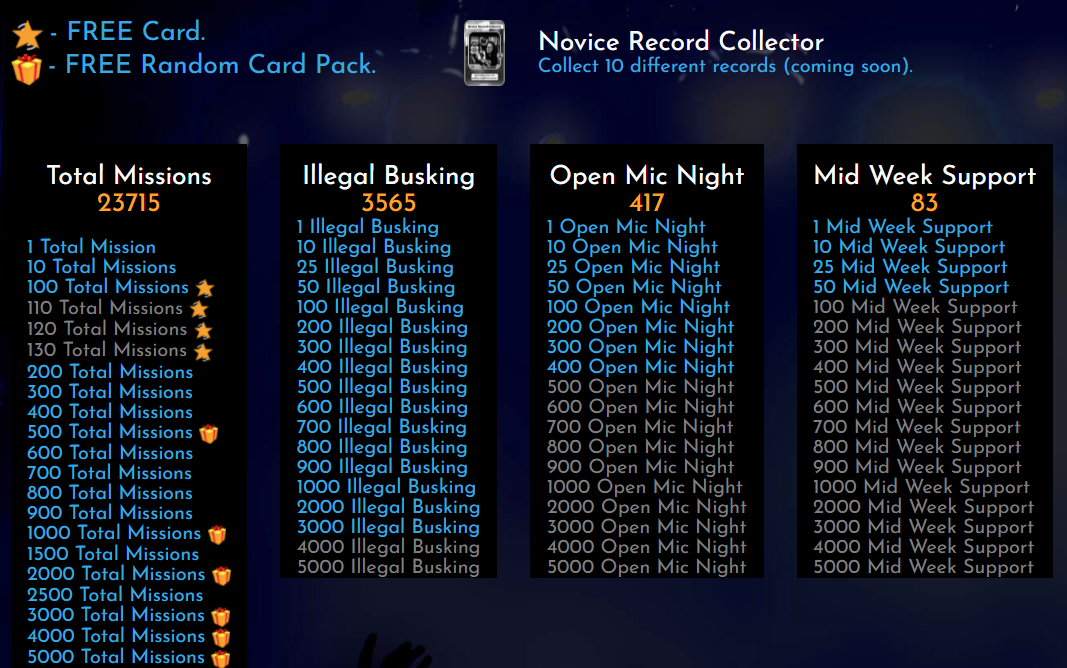 I am close to hitting the next milestone of achievements... almost 25k missions complete. If I havent been lazy I would have reached that around the beginning of the year.
Anyways, lets see how it goes...
---
Do you also want to test out the RisingStar game?
The game is in beta now.
Always do your own research before you put money in a game
If you interested in testing out the game:
Here is the referral link.
https://www.risingstargame.com?referrer=apprentice001
I get 1 Starbit for every mission that you complete. But you don't have to use my referral link if you don't want to. No Stress :)
---
Hope you enjoyed the post.
Like, comment and follow
Have a great day!
---
---
Posted via MusicForLife.io
---
---