Music4Life: Lets see how the 210 VIBESM token went, compared to buying VIBES directly from Hive engine.
Hello Community
---
Good Morning, so it has been about 9 hours since I got 210 VIBESM with 945 Hive, and staked all of it. Lets see how it went. I am quite excited to compare it a scenario of how I would have done if I just bought VIBES directly from the market.
---
VIBES Mined in 9 hours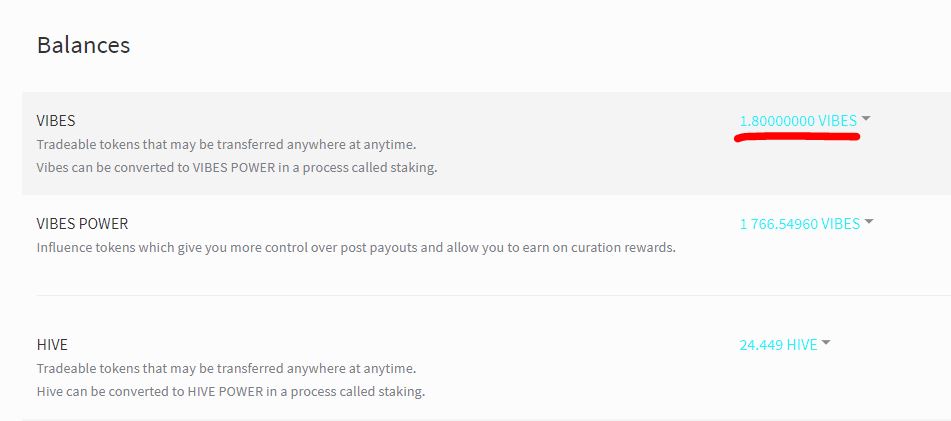 So in total, I got 1.8 VIBES in around 9 hours. I can not say that is the amount that I will be getting every 9 hours, it could be more or less going forward, I will have to check for a few days and find the average.
---
History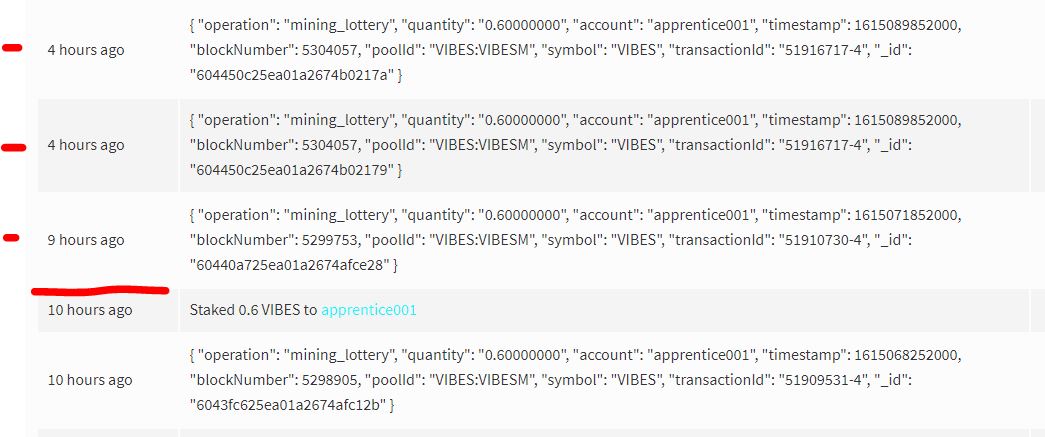 So you can see that I got 0.6 VIBES 3 times
4 hours ago
4 hours ago
9 hours ago
I initially expected every 2 hours, but maybe I was a bit optimistic...
---
What would I have gotten had I bought directly from Hive engine:
Hive Engine - VIBES: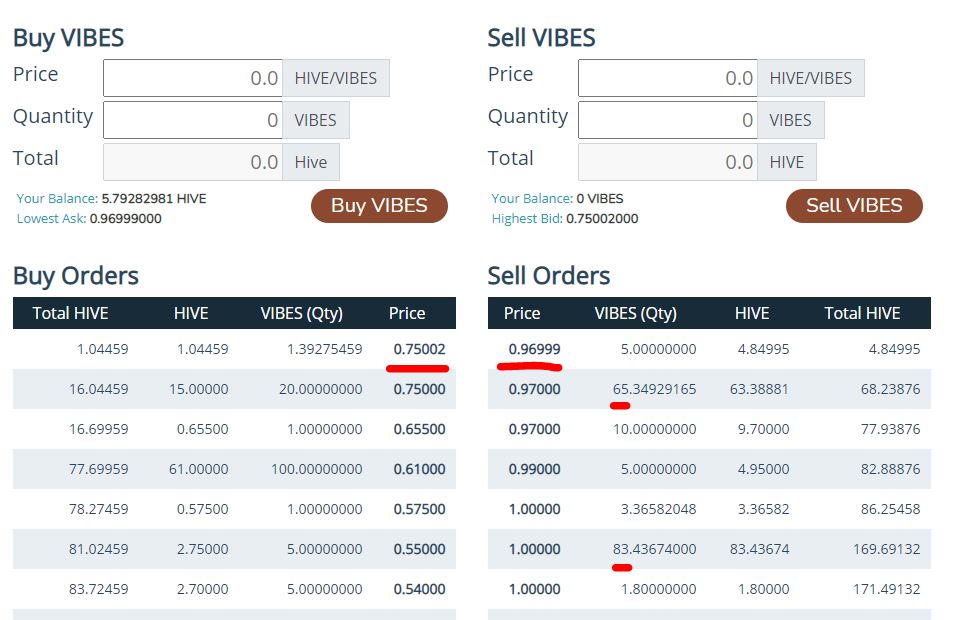 The sell side is quite thin at the moment. So If I am impatient, I could probably pick up 150 VIBES at around 1 Hive each.
Assuming that I can get 1 VIBE at 1 Hive each, I can get 945 VIBES with my 945 Hive. It will be lower than that in reality as I will have to pay a higher price as the sell wall is thin...
---
However, lets assume that I can get 945 Hive straight. How long would it take for me to break even with 210 VIBESM.
Based on the above, I get 1.8 VIBES every 9 hours - so daily I am looking at 4.8 VIBES.
So basically, it would take 945/4.8 = 197 days to break even ... lol
---
Note
Do be aware though that rewards from VIBESM will decrease I think every 2 months, and there may be more miners coming on board. So my break even time might be longer. So Maybe I should have just got the VIBES hahaha...
---
Anyhow... 1 VIBE is 1 VIBES Power, so I staked it immediately....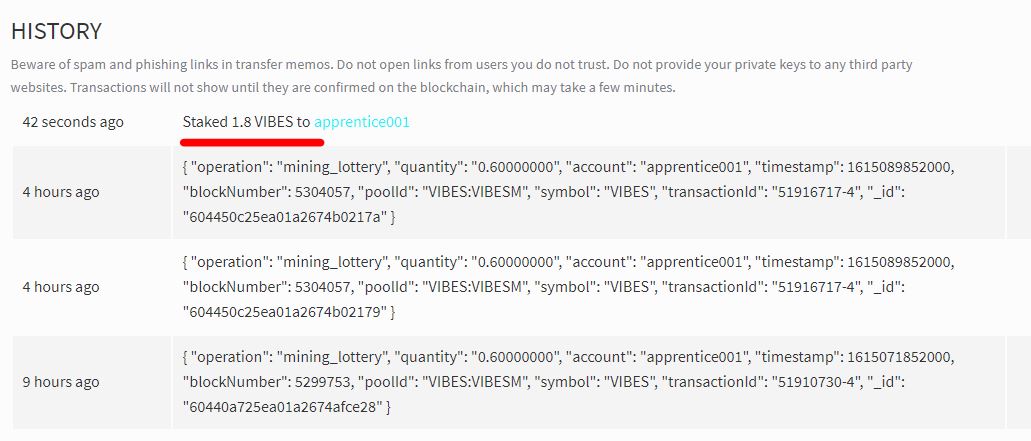 10 k VIBES Power here I come...
---
Rising Star Game
Unfortunately, 1 Rising Random card pack costs 5 VIBES each at the moment, so I cant quite afford that with my daily VIBES mined of 4.8 (approx)....
Looking forward to see how things will interact between Music4Life and Rising Star Game.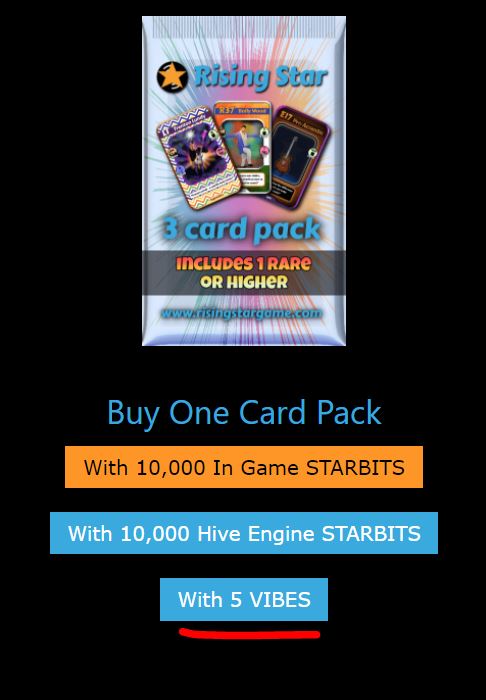 I almost have 100k Starbits so I will be opening 12 random card packs today and I will show what I got, I am feeling another Legendary card
---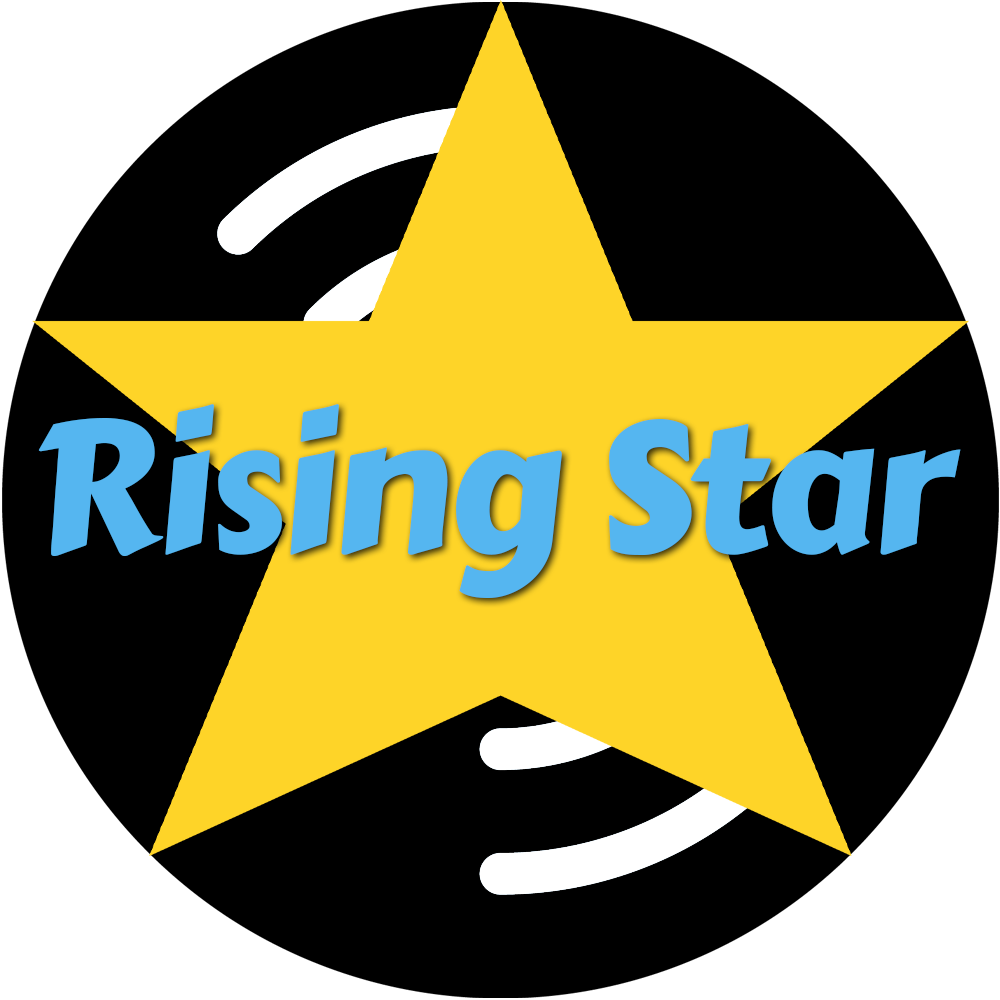 ---
Do you also want to test out the RisingStar game?
The game is in beta now.
Always do your own research before you put money in a game
If you interested in testing out the game:
Here is the referral link.
https://www.risingstargame.com?referrer=apprentice001
I get 1 Starbit for every mission that you complete. But you don't have to use my referral link if you don't want to. No Stress :)
---
Hope you enjoyed the post.
Like, comment and follow
Have a great day!
---
---