傲娇的"小公举"The pet dog|NEOXIAN CITY PHOTO CHALLENGE - WEEK : #5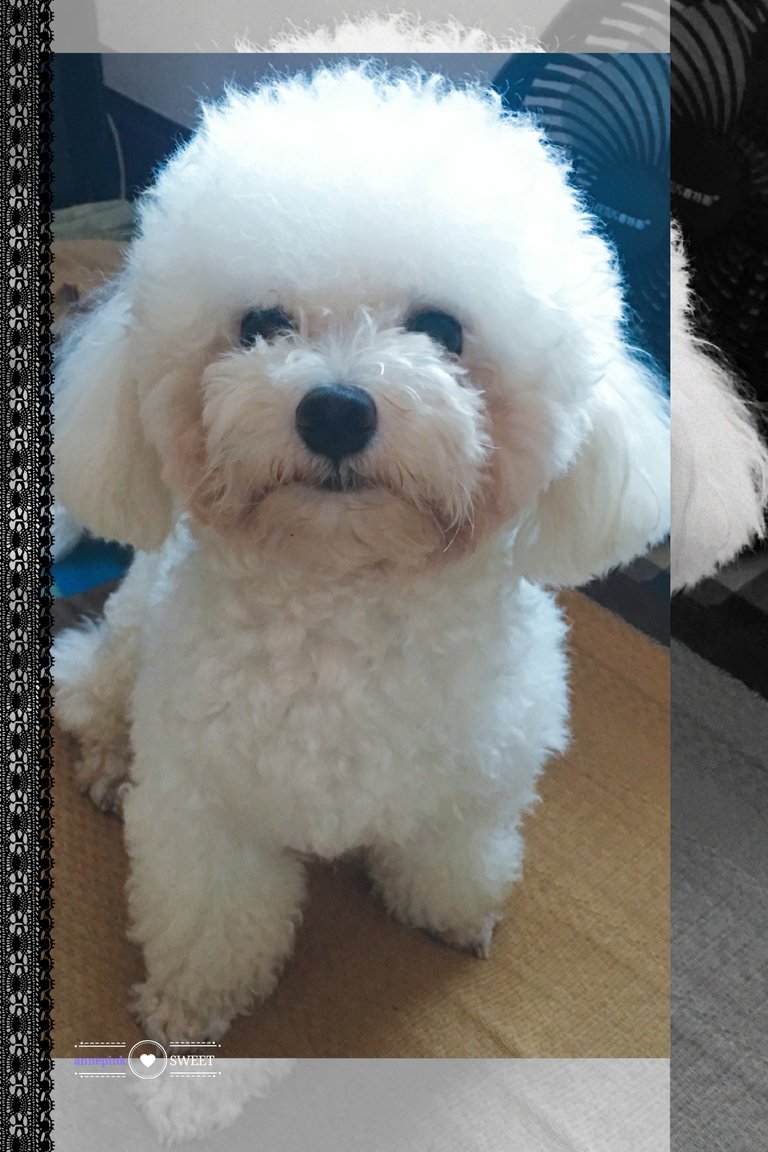 这位小盆友叫北极,是我盆友汤汤家养的宠物狗,那天去盆友家玩,偶遇北极小盆友在家啊,以前去几次都没幸运碰见它,被汤汤老公带出去溜达了
这是唯一一次抓住机会,拍到它最招撩妹的一面哈~ 可爱吧(๑• . •๑)
---
This kid calls North Pole, it is the pet dog that my friend soup house raises, that day go to friend house to play, encounter North Pole kid is at home, before go a few times not lucky to meet it, be taken by soup soup husband to go out to stroll
It is the only a chance to get its most recruit liao sister side ha ~ lovely (. ๑ • • ๑)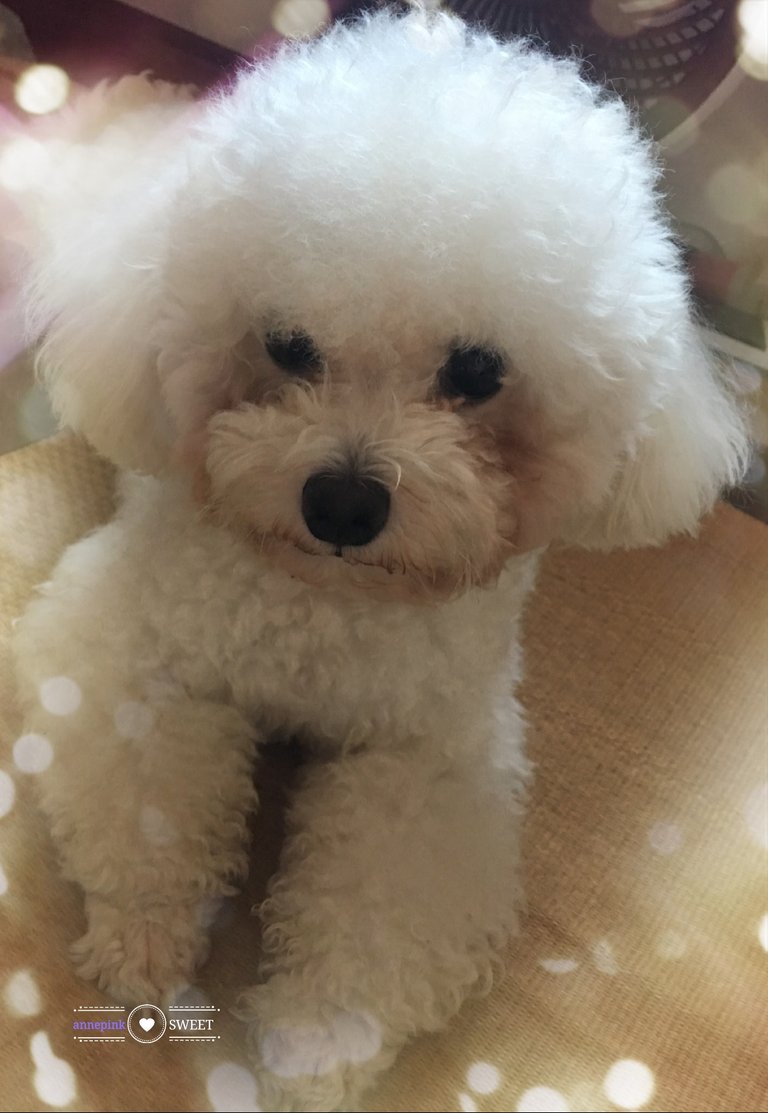 听说小北极今年已满一岁了,特招人喜欢喔😊
不过跟它说话老是不待见我的态度也😅 不知道跟别人是怎样呢... 你看它感觉可怜楚楚的样子... 在想心思似的... 哈
---
Heard that small arctic is full one year old this year, characteristic series people like oh 😊
But talk to it's always hated me 😅 don't know how with others... You see how pathetic it feels... Like thinking... ha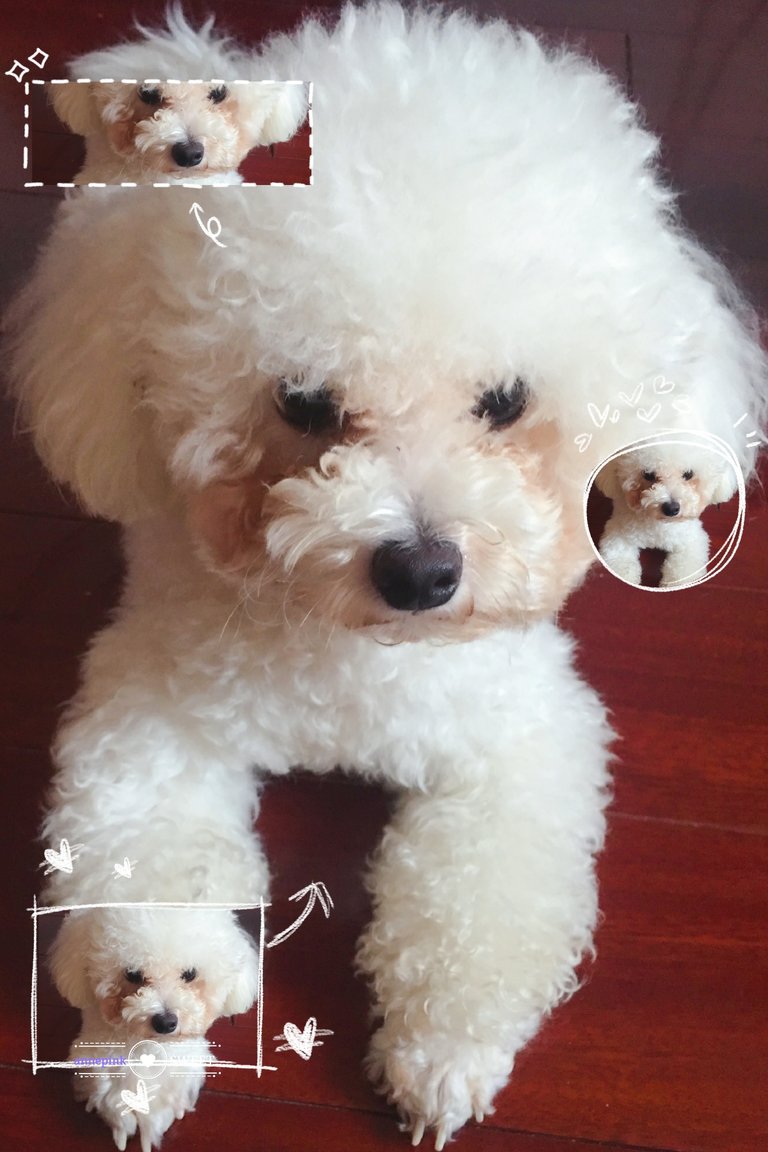 原来真的是很傲娇噢... 我朋友汤汤说的,一般人它都不放在眼里呢!!
难怪撩了半天它都不搭理人,还躲在桌子下去了!
---
It's really tsundere. My friend soup soup say of, average person it all don't put in the eye!!
No wonder it did not talk to people along while, also hiding under the table!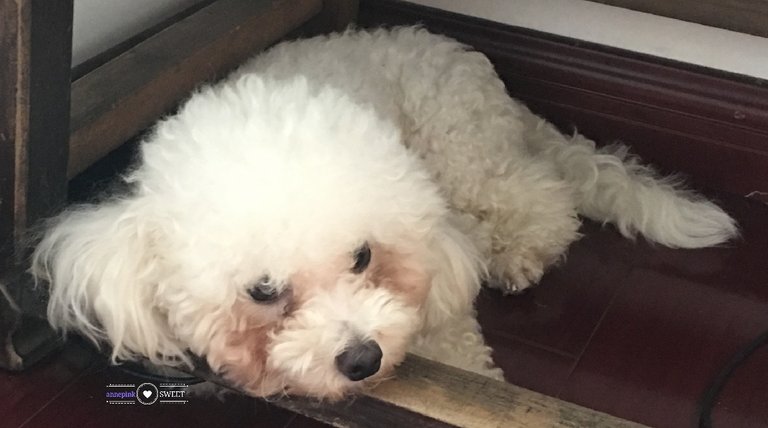 嗨... 你干嘛呢!怎么不理人呢... 😂
我朋友汤汤说它就这样的个性,好难扑捉它心思的,除非待长时间就好了!
真是一只傲娇的"小公举" 啊!
---
Hi... What are you doing? Why ignore people... 😂
My friend tang tang said it is such a personality, it is difficult to catch the mind, unless stay for a long time!
What a public figure of tsundere!
以上照片是使用华为手机拍摄,并加了特效滤镜效果
这是参加@neoxian-city 举办的摄影比赛第五期,本期主题【宠物】有关详情看这
The above photo was taken with huawei mobile phone and added special filter effect
This is the fifth phase of the photography competition held by @neoxian-city. The theme of this issue is [pets] see here for details
---
Love what I love,
Do what I like to do,
Listen to the heart
Feel it with love.
I will never ask for more, whatever that comes, let it be. From the moment you interact with me, our friendly relationship begun. Welcome to my world and looking forward to share more of my stories with you. 😚😘
爱我所爱
行我所行
听从内心
有爱执感觉
无问西东
认识的自然就认识了
不认识的求也求不来~
希望咱们的缘分从这开始...欢迎很好的你一起分享一起交流喔~😚 😘
---
Thank you for being supportive as always. I appreciate if you can click below link, it will bring you to my #reviewme post. Kindly leave me your comment about me and if possible let me have some credstars ✨ ✨ ✨
感谢亲们对我一直的支持。希望你为我点击一下链接,将会把你带到我的个人凭证留言板,为我留下你宝贵的星星✨✨ ✨
<center>

</center>
<center><sup><sub>如何有效创造一个 #ReviewMe 的个人凭证留言板!现在开始挣取凭证明星让大家做你的评审
CREATING YOUR PROFILE IS EASY! JUST FOLLOW THE STEPS HERE ☜(ˆ▿ˆc)</sub></sup></center>
---
Posted from Steem中文社区 : http://cnstm.org/blog/2019/10/12/%e5%82%b2%e5%a8%87%e7%9a%84%e5%b0%8f%e5%85%ac%e4%b8%bethe-pet-dog%ef%bd%9cneoxian-city-photo-challenge-week-5/
---
---
---