What is a Liquidity Provider, How is a Liquidity Pool Formed? / Likidite Sağlayıcı Nedir?, Likidite Havuzu Nasıl Oluşur?

EN:
Hello again. We came to another topic that I said "I will share about". About a month ago, I posted about the formation of the order book and market making. In this post, we will talk about liquidity pools, automated market maker (AMM) and liquidity provider.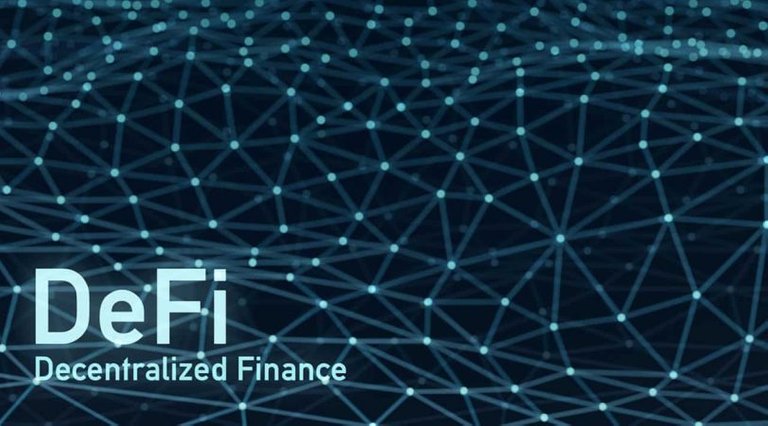 Developments continue in the field of finance as in other fields. Laziness and curiosity force us to constantly invent something. Order books have been used for centuries – in some periods, abstractly. In 1990 and later, a technology called 'automatic market making (AMM)' was developed. The purpose was to provide liquidity to the stock markets. However, it could not be kept on the agenda due to reasons such as the lack of human perception and the insufficient development of algorithms. Since 2019, Decentralized Finance (DEFI) applications in the crypto money field have started to be developed. These were initially simple debt exchange applications. We can give Makerdao and Compund Finance as the first examples. More advanced Uniswap, Synthetix, Aave, Terra(LUNA), Venus etc. apps and Poldakot, Chainlink, Avalanche etc. platforms are released.
What is Automated Market Maker (AMM)?
Automated market makers emerge based on smart contracts. And they don't need any order book. In other words, the seller does not deal with a buyer or the buyer with a seller. Therefore, there is no need for an order book or the obligation of buyers/sellers to set prices.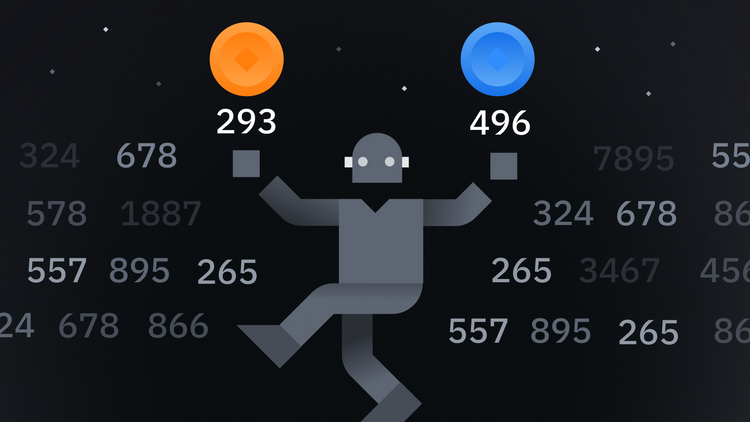 What is the liquidity provider?
Smart contract users with extra products become liquidity providers. (Here, the 'liquidity provider' is the equivalent of the 'market maker' in the order book system.) They earn a certain amount of income from the transaction fees. The user who wishes can be both a liquidity provider and a trader.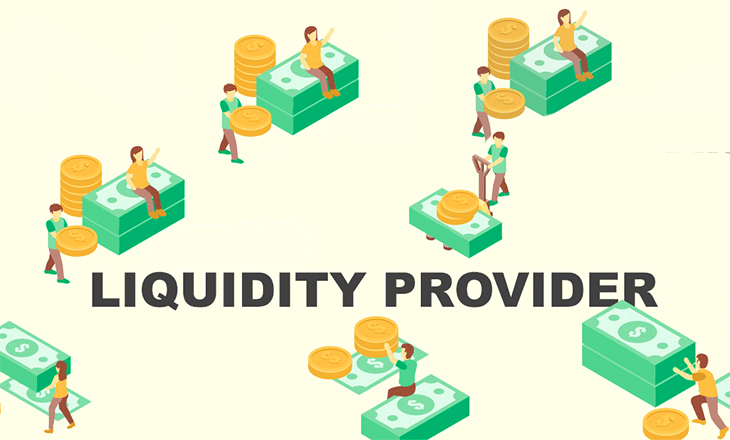 How is a liquidity pool formed?
Suppose we have some tomatoes. And we have some money too. But we don't need tomatoes and money for a while. We come across a technology product like a coffee machine in the market. However, this machine is a bit more advanced. He throws money into the machine that wants to buy tomatoes. Likewise, those who want to sell their tomatoes throw tomatoes and get their money. We can say, "The counterpart of the machine here is the Liquidity pool in DEFI platforms". 😊


In order to be able to trade in liquidity pools, we need to have a smart contract compatible wallet. Metamask, Trust Wallet etc.
In order to become a liquidity provider, the necessary product, cryptocurrency or stock, etc. must be present in equal amounts. Some smart contracts make it easier for us to add our product to the pool by sharing it with the counterparty.
Many smart contracts automatically determine the price by utilizing algorithms in liquidity pools. However, there may be an arbitrage opportunity for traders in some liquidity pools.
-etc.
However, there are also some problems;
High volatility in both opposite products in the liquidity pool.
High amount of liquidity outflow from the pool.
Continuous trend formation in one of the products in the pools where the automatic price determination algorithm is not available. Or the trading volume is too low compared to the liquidity in the pool.
Opening the smart contract, leaving a backdoor consciously or unconsciously.
The abandonment of the smart contract creator, the dominant liquidity provider
etc.
Note: The topics mentioned are not investment advice. Please view it as an educational exercise. Translated using Google Translate. Sorry for the translation mistakes. See you in new posts.
---
---
TR
Tekrar merhaba. "Hakkında paylaşım yapacağım" dediğim bir konuya daha geldik. Yaklaşık bir ay önce emir defterinin oluşumu ve piyasa yapıcılığı konusunda bir paylaşım yapmıştım. Bu paylaşımda likidite havuzlarından, otomatik piyasa yapıcılığından (AMM) ve likidite sağlayıcılığından bahsedeceğiz.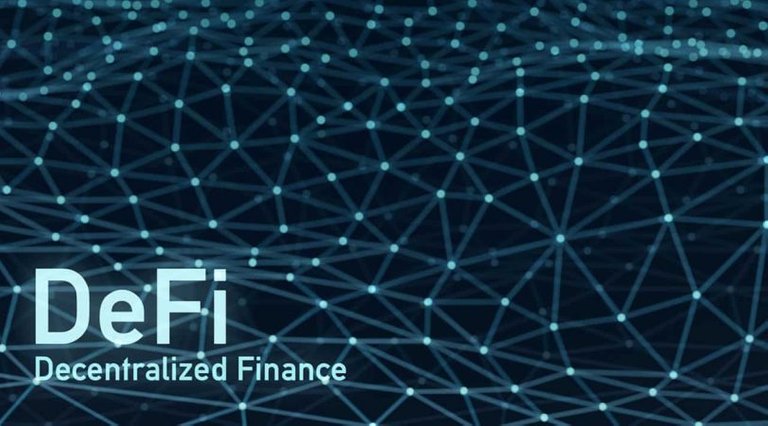 Diğer alanlarda olduğu gibi finans alanında da gelişmeler devam ediyor. Tembellik ve merak bizleri sürekli bir şeyler icat etmeye zorluyor. Emir defterleri yüzyıllardır -bazı dönemlerde soyut olarak- kullanılıyor. 1990 ve sonrasında 'otomatik piyasa yapıcılığı (AMM)' diyebileceğimiz bir teknoloji geliştirildi. Bunda amaç borsalara likidite sağlamaktı. Ancak insan algısının hazır olmaması, algoritmaların yeterince gelişmemiş olması gibi sebeplerle gündemde tutunamadı. 2019 yılından itibaren, kripto para alanındaki Merkeziyetsiz Finans (DEFI) uygulamaları geliştirilmeye başlandı. Bunlar başlangıçta basit borç alışverişi uygulamalarıydı. Bunlara ilk örnekler olarak Makerdao ve Compund Finance'ı verebiliriz. Devamında daha gelişmiş olan Uniswap, Synthetix, Aave, Terra(LUNA), Venus vb. uygulamalar ve Poldakot, Chainlink, Avalanche vb. platformlar piyasaya çıktı.
Otomatik Piyasa Yapıcı (AMM) nedir?
Otomatik piyasa yapıcılar akıllı sözleşmelere dayanarak ortaya çıkıyor. Ve herhangi bir emir defterine ihtiyaç duymuyorlar. Yani satıcı kişi bir alıcıyla veya alıcı kişi bir satıcıyla muhatap olmuyor. Dolayısıyla bir emir defterinin gerekliliği, alıcıların/satıcıların fiyat belirleme zorunluluğu gibi şeylere ihtiyaç kalmıyor.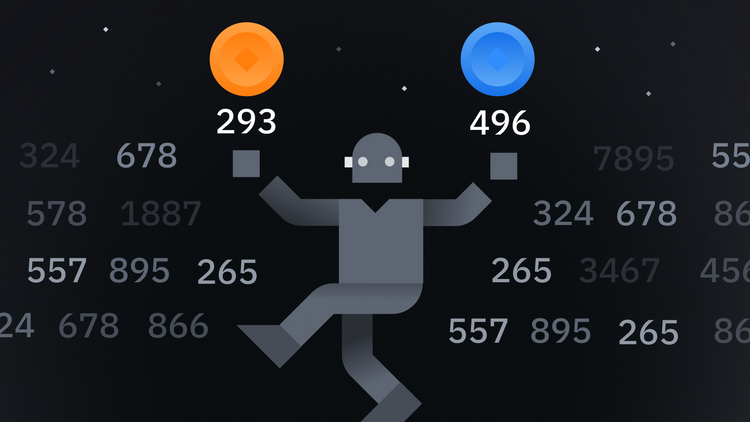 Likidite sağlayıcı nedir?
Elinde fazladan ürün bulunan akıllı sözleşme kullanıcıları likidite sağlayıcı oluyor. (Burada 'likidite sağlayıcı' emir defteri sistemindeki 'market maker'ın karşılığıdır.) İşlem ücretlerinden belirli bir miktar gelir elde ediyorlar. Dileyen kullanıcı hem likidite sağlayıcı hem de alım-satım yapan konumunda olabiliyor.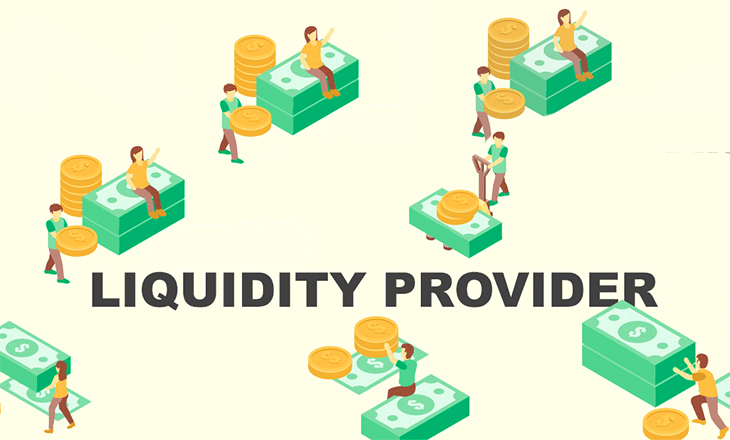 Likidite havuzu nasıl oluşur?
Elimizde bir miktar domates olduğunu varsayalım. Ve biraz da paramız var. Ancak bir süreliğine domatese ve paraya ihtiyacımız yok. Pazarda kahve makinesi benzeri bir teknoloji ürünüyle karşılaşıyoruz. Ancak bu makine biraz daha gelişmiş. Domates satın almak isteyen makineye para atıyor. Aynı şekilde elindeki domatesi satmak isteyen de domates atıp parasını alıyor. "Buradaki makinenin karşılığı DEFI platformlarındaki Likidite havuzu'dur" diyebiliriz. 😊


Likidite havuzlarında işlem yapabilmek için akıllı sözleşme uyumlu bir cüzdanımızın olması gerekiyor. Metamask, Trust Wallet vb.
Likidite sağlayıcı olabilmek için gerekli üründen, kripto paradan veya hisse senedinden vb. eşit miktarda bulunması gerekiyor. Bazı akıllı sözleşmeler elimizdeki ürünü karşıt ürünle paylaştırarak havuza eklememizi kolaylaştırıyor.
Bir çok akıllı sözleşme, likidite havuzlarında algoritmalardan yararlanarak otomatik olarak fiyatı belirliyor. Ancak bazı likidite havuzlarında işlem yapıcılar için arbitraj fırsatı oluşabiliyor.
-vb.
Ancak bazı sorunlar da var;
Likidite havuzundaki karşıt iki üründe de volatilitenin fazla olması.
Havuzdan yüksek miktara likidite çıkışı.
Otomatik fiyat belirleyici algoritmanın bulunmadığı havuzlardaki ürünlerden birinde sürekli trend oluşması. Veya işlem hacminin havuzdaki likiditeye göre çok düşük olması.
Akıllı sözleşmede açık bulunması, bilinçli veya bilinçsiz olarak arka kapı bırakılması.
Akıllı sözleşme yaratıcısının, baskın likidite sağlayıcının projeyi terk etmesi
vb.
Not: Bahsedilen konular yatırım tavsiyesi değildir. Lütfen bir eğitim çalışması olarak görün. Google Translate kullanılarak çeviri yapıldı. Çeviri yanlışlıkları için üzgünüm. Yeni paylaşımlarda görüşmek üzere.
---
---