MY OLD FRIEND

Hello there,
I have a very old friend that I would like to introduce to you. He is my oldest friend.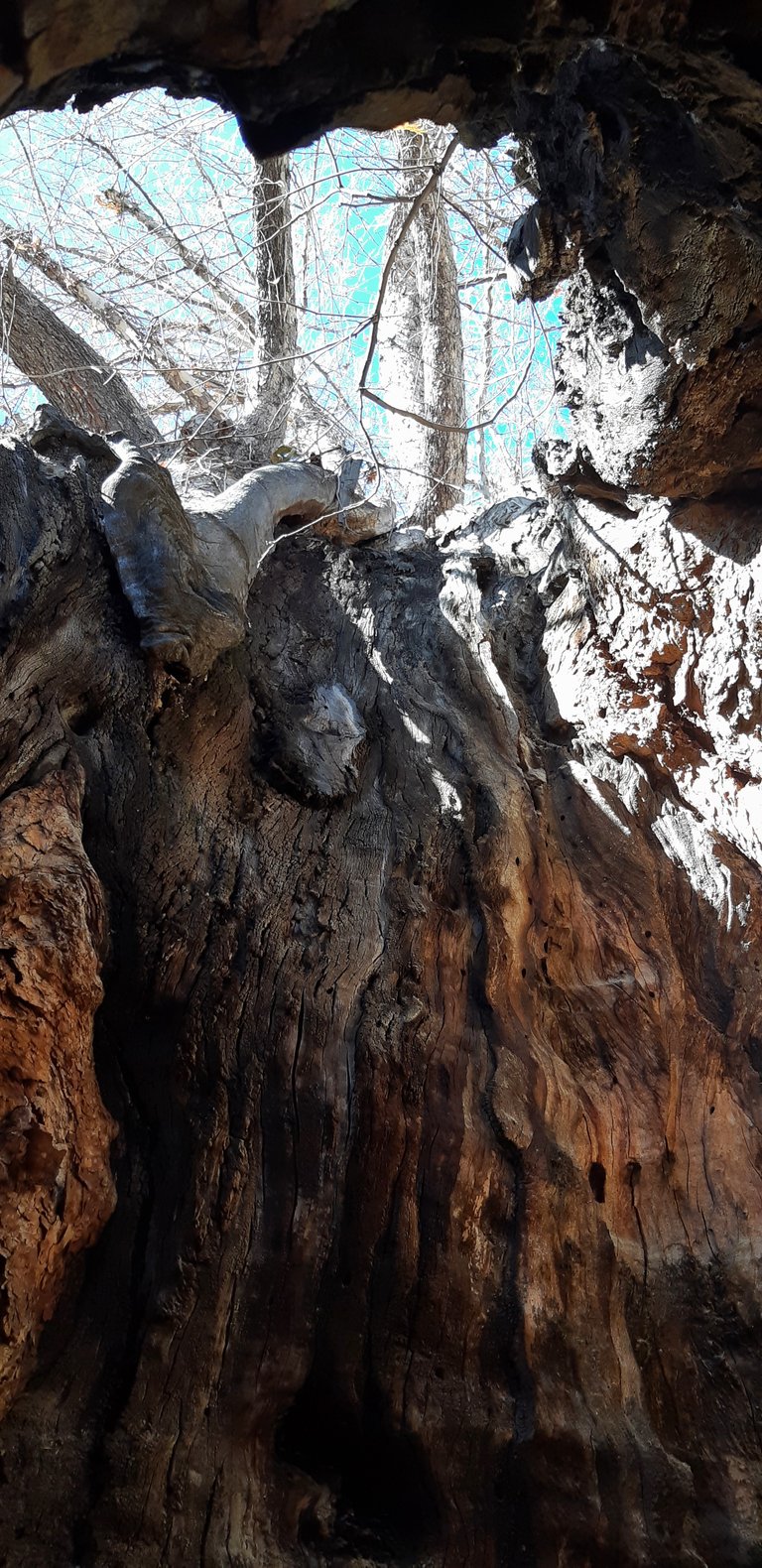 This first picture is her eyes. If you look out of the hollow body you'll see it :)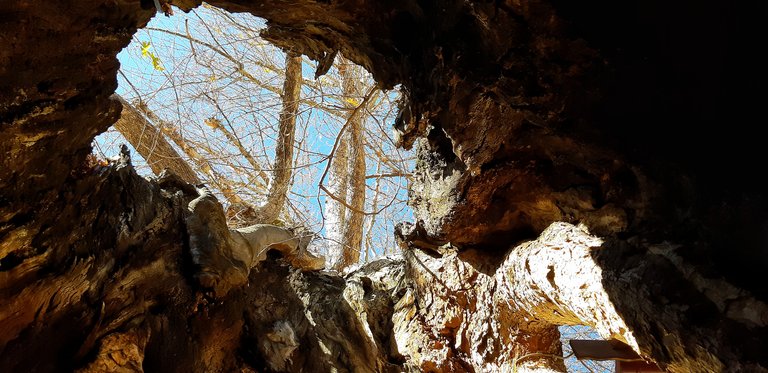 Do you know how old my friend is?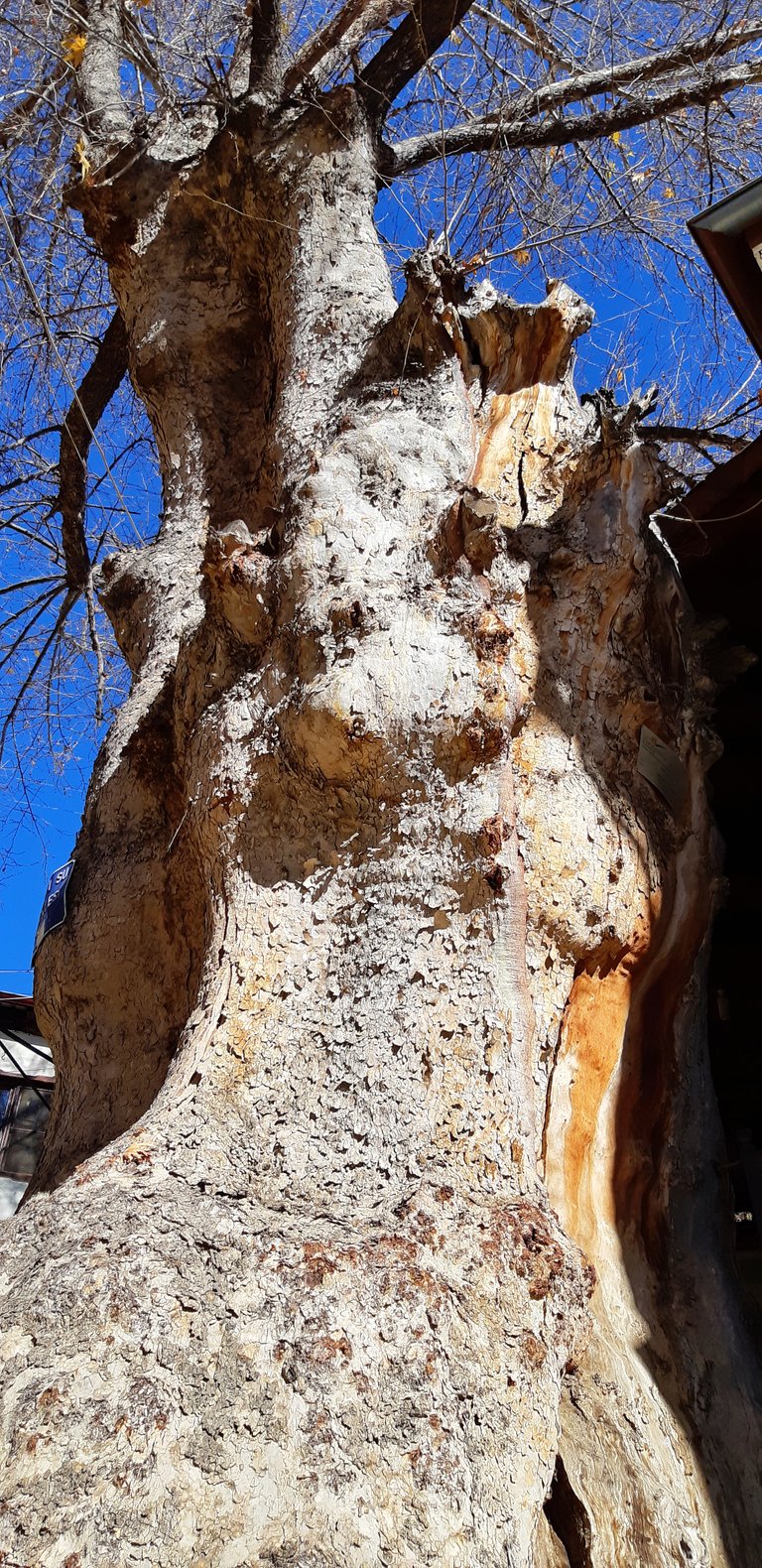 My friend is 650 years old.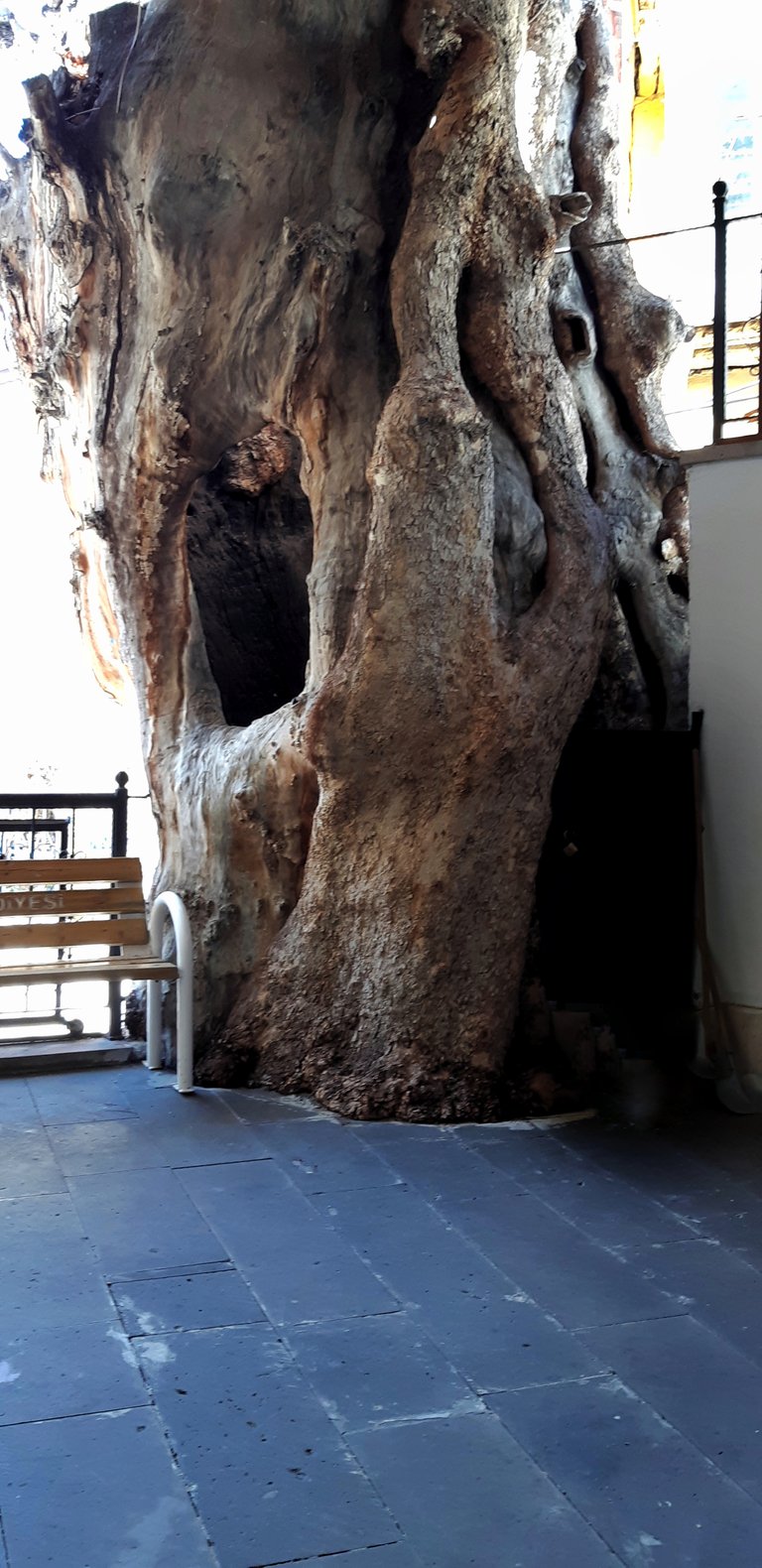 I live in the village. I visited him again when I went to town. It brings me peace.
Maybe some of you don't know. This is a sycamore tree. It can live up to 1000 years.
The state has it under protection. You know, old people need help.
---
---