Very beautiful today's purple sky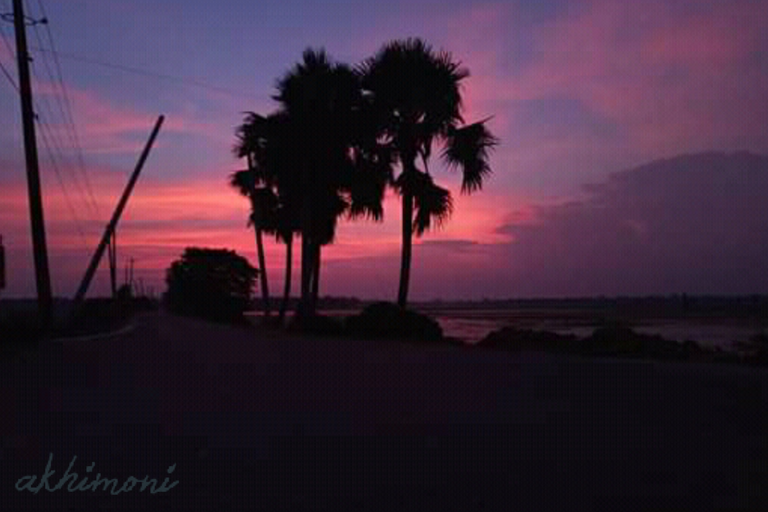 When the sun goes down this afternoon, the sun turns Purple around the world.What beautiful rules of nature are arranged in different forms of nature as the sun goes down every day.As the sun goes down, you can see the striking beauty of the blue sky.
Never before have I noticed so much beauty in the sky, ever since I started taking pictures of the beauty of the sky, I have seen different beautiful forms of the sky and made me feel free.!
I am akhi-moni,I live in Dhaka City, Bangladesh,I am a BBA first year student at Dhaka Asian University.I like to read story books.I love to take care of the animals and plants during my leisure time,And enjoy the beauty of nature and enjoy photography.
would like to thank those who have always supported me and their support that I have come this far.!
These friends of mine always give me steemit advice and support. @Paradise-Found @r2cornell @priyanarc @michealb @hafizullah @ashikstd @zaku @neoxian @helpie @lasseehlers And I always work on Steemit with advice from them,Thank you so much for letting them know.!
If you like my post and photography, then you can #follow me @akhimoni And if my post or photography has anything to say above, you can comment below.I'm working on steemit very seriously, I want to improve steemit too, everyone will bless me.!
Very helpful steemit & weku discord server.
r2cornell ➡https://discord.gg/ZCVKMq
gratefulvibes➡https://discord.gg/tyDTw6
bdcommunity➡https://discord.gg/UHvndK
Lassecash➡https://discord.gg/6cWnsB
ecoTrain➡https://discord.gg/wjPNYX
https://m.facebook.com/?_rdr
https://mobile.twitter.com/home
Thanks for visiting my post
---
---