Will this be the Titans' year? IT'S GAMEDAY LET'S GO TITANUP
The day football fans have been waiting months for is finally here! A fresh new season is upon us. Fresh stack of now 17 games instead of 16. The seventh playoff team in each conference is still pretty new too.
Every team and every fan thinks their team has got a shot. It's such a special time of year. I'm glad God has allowed me to live to watch another season!
---
How can the Titans win the Super Bowl?!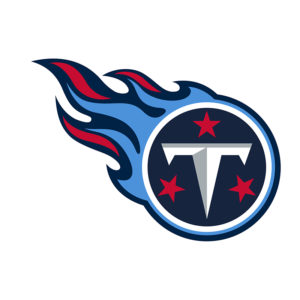 The Titans have got question marks, like every other team prior to every season.
But the Titans have got a serious chance to be special this season!
The Titans can win the Super Bowl in 2022 if:
Defense improves
Julio is elite Julio from ATL
Offense can gel with King Henry, A.J., and Julio
Team can stay healthy
If the Titans can cover those four main objectives, there won't be a team that can stop the Titans.
This team can be so mind blowingly efficient on offense that I truly believe that Derrick Henry can still get his yards and touches AND the two savage receivers can eat up yards.
Defenses have got four high alert offensive weapons, like what are teams going to do?
Top running back, a true force. Two top ten receivers. Oh yeah, don't forget QB Ryan Tannehill can RUN.
Once teams think they might have the offense semi-locked up oh wait, the Titans have got other players too!
---
The Titans defense will absolutely be significantly better.
Titans defensive additions include Bud Dupree, Jackrabbit Jenkins, Denico Autry. The team drafted many defensive players that have looked good in camp apparently.
The team has an ACTUAL defensive coordinator and added defensive coaches. So coaching stability has certainly improved along with the personnel.
I could try and stay humble and blah blah blah.
But the Titans might SERIOUSLY run over the LEAGUE this year and I'M READY.
I CAN'T CONTAIN MY EXCITEMENT #TITANUP
---
---