When in doubt, chuck it up to Julio!
Man do I love good old Madden head to head online gaming.
What can I say I'm a simple man, I don't need much.
Just got done playing a hell of a head to head game against a Raiders user.
Competitive game for sure, and when your opponent taunts you, wins like this feel that much better! This guy was literally taunting the whole game, on every kick return he was dancing.
I was up early, and then he actually came back and was winning. I tied it back up so on and so forth. The box score will give a bit of insight as to how close this game was.
---
Late in the game, it was tied up, 22-22. He drove down the field and scored a field goal with 21 seconds left in regulation. I had one timeout left. I was definitely nervous!
One 28 yard pass later from Tannehill to Julio and I was in range for a very long field goal. I still had the timeout and there was just enough time left to get a shot at the end zone.
I just figured I would chuck it to Julio deep, he's the best player on the team, and I'm 80 percent sure he may have been 'in the zone' the mode a star player can enter when the player is doing well. A player in the zone is basically 15 percent better overall or more.
Anyway like I said, down three, with 8 seconds left, I roll out throw a high pass and...
BANG!!!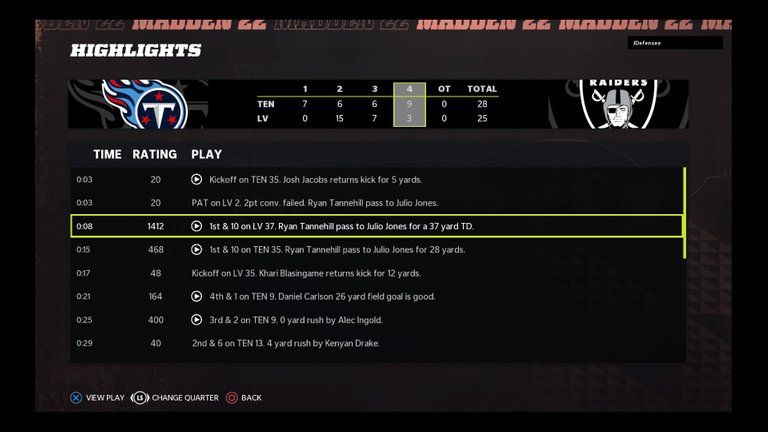 This screenshot gives a bit more of additional context. The game winning TD is highlighted.
I was so excited! Back and forth game, the dude was taunting etc.
I know that dude was upset LOL.
It's so cool thanks to the internet I can share little moments like this online. Thanks to Hive I can actually make a little bit of money doing so as well!!
I played so many football games growing up on my PS2 that I know I wish I could share with people. Now I can!
I'm not dying to stream, this is the next best thing and I am cool with it!
Here's two more screenshots from the game!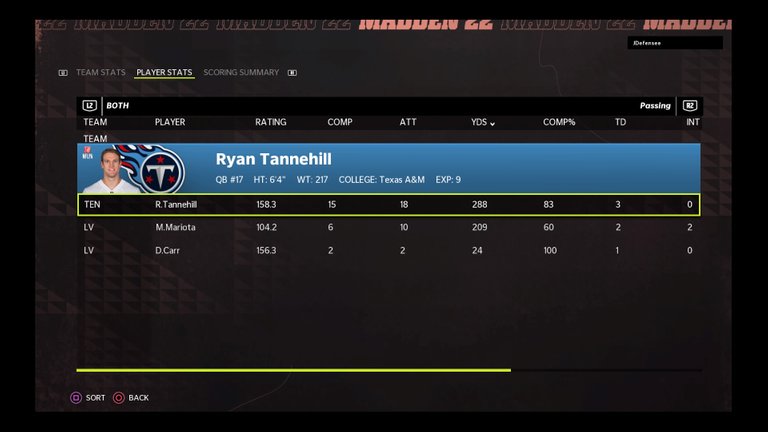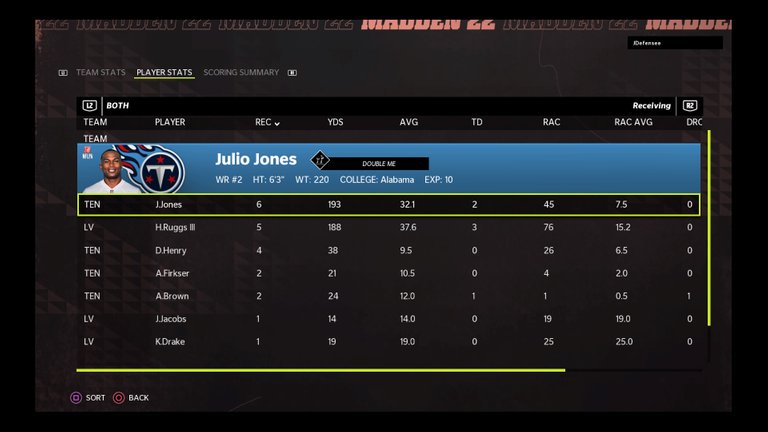 Sheesh! I hope the Titans can put up some offensive numbers like those in real life, if not better!
Hive on, folks.
---
---