Watching the Philadelphia Phillies Opening Day yesterday was pretty fun!
I have a long, complicated history with the sport of baseball. Baseball was my life for awhile. It was my absolute world, my absolute favorite thing. My dream job was definitely to be a pro baseball player.
I regret that I quit baseball as a kid, and I regret not following it all these years. I honestly believe it has left a bit of a hole in my heart. In the back of my head, I knew I'd eventually return to watching and liking baseball, it was just a matter of when. Perhaps the 'when' is this 2022 season.
I made the choice to try and start watching again the night before opening day and at first I was pretty discouraged because of who I saw the Phils were playing.... The Phils were (and still are) playing the Oakland Athletics, my original favorite team. I've always felt ashamed that I became a fan of the Phillies and left the A's behind. Ugh. Like I said, my baseball history is pretty complicated.
Still, I miss baseball so much. Plus, there is a cool, unique connection between the A's and Phillies despite the teams being on opposite coasts. Basically, making a pretty long story extremely short, the Oakland A's were at one time based in Philadelphia. But since the 50's, the team slowly moved west and eventually found themselves a more permanent home in Northern California. The Philadelphia Athletics were actually a really good team.
Yeah. I have been sort of in an awkward position when it comes to these two teams. But I am just gonna go with it and follow the Phillies again. I have a lot of love for both teams. I will always like both teams. I guess it's not terrible to like both, but I'll probably more dominantly follow the Phillies.
It's just a sport at the end of the day.
Besides, I will just take it as a sign that since there are Philadelphia roots with both teams, it was sort of meant to be and like, poetic LOL. Plus, the very season I begin to try to watch baseball again, my two only favorite teams EVER play each other? I'll take that as another positive sign.
When I clicked on the game yesterday, even the announcers mentioned the old Philadelphia Athletics. That kind of made me smile.
Instead of being annoyed at myself and my baseball fandoms, I'm pretty lucky these two franchises have an interesting connection.
---
But yeah, watching baseball again honestly felt great. I'm old enough to enjoy the game again. So refreshing, really. I've kept track of the Phils over the years, but mostly on social media and things like that. I know Bryce Harper and a handful of other Phillies but not too much else as of yet.
It's kind of nice to restart in baseball watching. Get to know the league all over again and things like that.
I missed watching the different pitchers pitch with their own style. I missed so many little things. I missed keeping track of balls and strikes. I missed watching homeruns. The weather in the PA was awesome yesterday, the perfect opening day weather.
People call baseball boring, and I get what they are saying but, I don't know man. Baseball is the most unique, fun sport ever. Especially if you play or have played it.
Sure, a game could end 1-0, which sucks I guess. But there's something about watching pitchers just dominate batters that is so impressive and entertaining.
A game could be zero-zero, but then both teams bats' could come alive and the score could be 6-6 in no time.
There is not a sport that can build suspense like baseball can. Some games you can hang on to every pitch, because just one pitch or one swing can often change a game.
Baseball can be such a fun sport man. There is not another sport where literally anyone of any size can excel at it. Maybe soccer, and of course combat sports have weight classes but still, baseball is definitely up there.
This might be a hot take, but baseball is also the coolest sport in that it is truly the sport of the indirect flex. Homeruns, and strikeouts can both be cool and insulting for the other team. In both scenarios, there was zero human to human contact, just skills versus skills.
Also, in pro baseball there are a whopping 162 games!! The season lasts practically six months or so! People may say baseball is slow, but there is A LOT of it, which is pretty great.
Finally, I think I could see baseball making a nice comeback. The whole world is always in a rush and only getting faster. Flipping on baseball, a slow, steady sport is really a nice sight. A nice change of pace. Not a whole lot of crazy action. Just skilled athletes doing their thing.
Honestly, the contrast from UFC, NFL, and even the NBA at times, to baseball is just massive. The slowness is really a welcome sight.
---
Yesterday, the Phillies competed awesomely and really swung their bats well. I'm still getting used to the roster for now, but I'm eager to keep watching and getting to know the roster at a deeper level.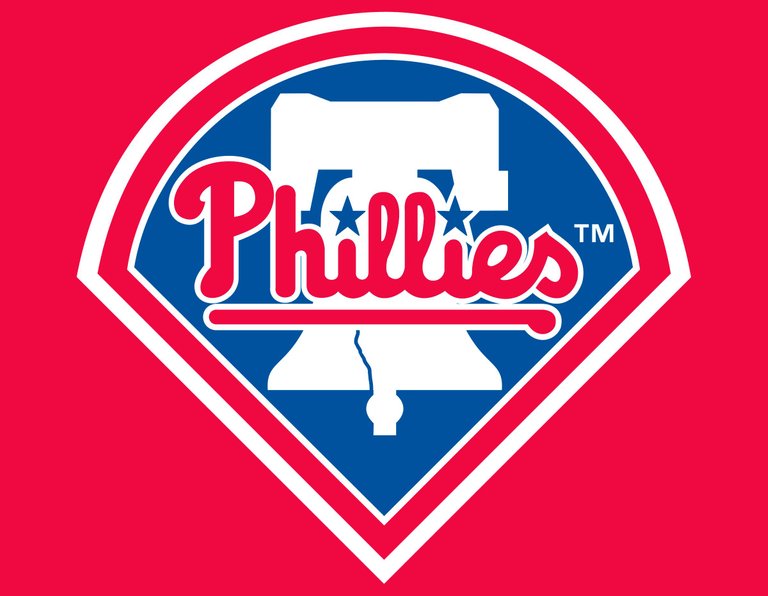 Aaron Nola pitched well despite almost blowing the Phils lead. New players Kyle Schwarber and Nick Castellanos contributed well in their very first game! Most importantly, the Phils won! If the Phils can score nine runs a game, they'll win 100 games LOL! :D
Just a solid opening day, it was great seeing the beautiful Phillies red again. I'm looking forward to today's game!
I'd love to take my son to a Philadelphia game.
Luckily we live right near the Phillies minor league affiliates!
Go Phils!!!
Sixers on now too let's go!!!
---
---