UFC 273 - Alexander Volkanovski (C) vs The Korean Zombie for the UFC Featherweight Championship 👑
Tomorrow night, in Jacksonville, Florida, UFC 273 goes down and MAN is it STACKED. It's kind of nice to see a UFC event actually take place in my own time zone LOL. The UFC is absolutely very international at this point.
In the main event, is a very interesting featherweight matchup between Alexander 'The Great' Volkanovski and Chan Sung Jung, 'The Korean Zombie'. This battle down south is for ALL the marbles. The Featherweight Championship is on the line.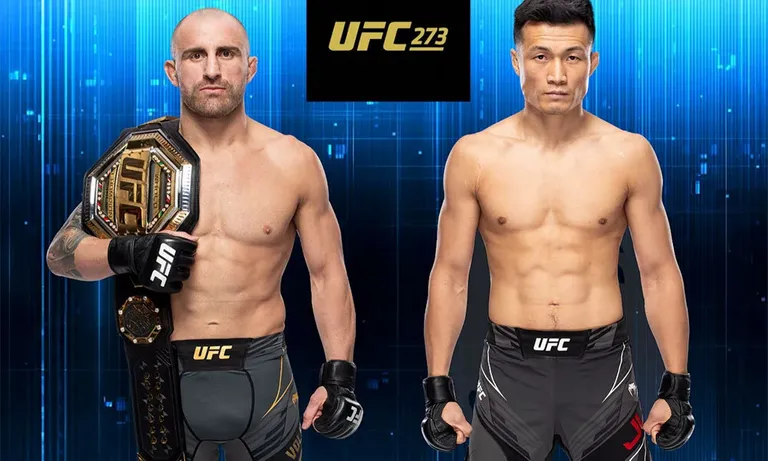 Src
I have grown to really really like what Volkanovski brings to the table as a fighter. He is a great Champion, truly elite. I did not always think this for some reason, but Volkanovski has absolutely proven me wrong and I am now a fan.
I initially sort of assumed, based on his pretty short 5'6" stature, that Volkanovski would be the typical short fighter that is pure power and just brute force. Those are not bad features, and Volkanovski certainly possesses them. But power and muscle I am afraid can only take you so far. I've come to learn that Volkanovski is a truly well-trained, well-rounded, high IQ fighter, not just a good athlete. The guy is a pro. I mean, when you beat Max Holloway TWICE like Volkanovski has, that kind of starts to change my mind a bit.
Going into Volkanovski's last Championship defense against Brian Ortega, I already thought very highly of Volkanovski and I was pulling for him to win. But I knew Ortega would be a tough test.
It was this fight that Volkanovski leveled up in my eyes as a fighter and champion. Volkanovski had a performance that is truly unforgettable. No matter what happens, if he somehow loses tomorrow, I will have respect and admiration for his time as Champion. The fight with Ortega displayed all of Volkanovski's elite Championship traits. It was competitive, it was DANGEROUS and then Volkanovski DOMINATED. That fight was a movie. Props to Ortega because it takes two to tango but SHEESH.
If anyone thinks I'm hyping Ortega and that fight too much, here's a quick reminder. Just madness.

Volkanovski is what happens if you give an actual rock, agility.
A lot of fighters want to be macho, or be more alpha, but that seems to truly be what Volk is, like, I'm sold bro.
Brian Ortega is a really good jiu-jitsu player, but Volk was just like nah.... Impressive mental and physical strength. In a TITLE FIGHT. Unforgettable badassery.

If I didn't know about this fight, I'd say the dude on bottom took the L. But Volk is not normal man LOL. Warrior stuff.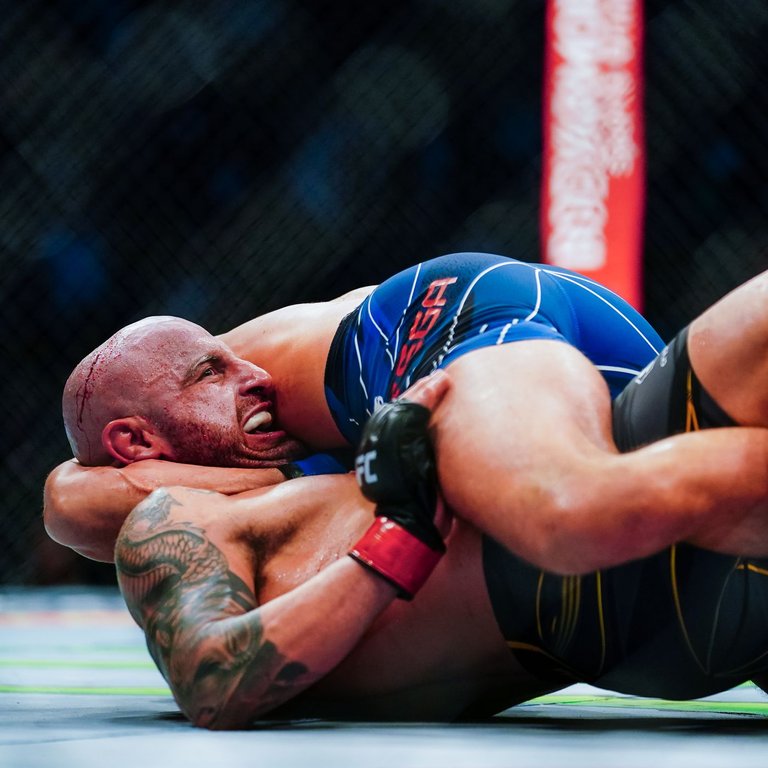 Src
Oh yeah he did it again. In the same fight. Stupid impressive.

Then Volkanovski ground and pounded Ortega to death. Fight could have been finished in many moments. Crazy.
He just sort of refuses to lose. Zero quit. Ultra competitive. It's going to take a masterful performance of someone just powering through Volk and I don't know who can do that at 145. Volk is a former rugby player and used to be over 200 pounds. The guy is built different. Thicker bones, man. He's got body composition of like a 170-185er. Just hacking the featherweight division.
I guess I'm simply saying, Volk has the 'it' factor that legit Champs need. Can't say enough about the guy.
---
To be brutally honest, I think I am hyping Volk up so much because, I really believe he is the favorite in this matchup versus Korean Zombie. Like, the clear favorite. But I have been very wrong before, MMA tends to do that often.
If I wasn't so impressed by Volkanovski's last three fights, I would say that this Title opportunity for Zombie, and just the matchup in general, is almost unwarranted. If I wasn't so impressed by Volk in these recent fights I'd almost say Volk is taking an easy matchup. But Volk has earned the right to have a say in who he fights, and there really are zero easy fights when you're in the UFC and you're the Champ.
As a whole, I have tons of respect for The Korean Zombie. He is very talented and is a legend in MMA, no doubt about it. If you look at what he's accomplished overall in his career, perhaps a Title shot is appropriate.
Buuuuuut, I just feel like if we are talking recent history, the Zombie's recent fight results shave been meh.
Zombie's last five fights:
A decision victory over a slightly overrated Dan Ige.
A unanimous decision loss against Brian Ortega, who Volk just beat...
A knockout win over a washed up Frankie Edgar.
A fair win over Renato Moicano, although Moicano has seemed lost in his career nowadays. So this win hasn't aged extremely well either.
A last second knockout loss at the hands of Yair Rodriguez where Zombie was competing well, but a loss is a loss.
It's not a run to be ashamed of really, but I don't know if it's a run that should grant him a championship bout.
I truly believe Josh Emmett should have this title fight or at least one very soon. Emmett is 6-1, including four straight wins, in the UFC's Featherweight division since 2017. The dude is a tank and is like the perfect matchup for Volkanovski.
Still, if you remove Emmett from the equation, I guess Zombie is maybe the next best option.
Zombie is absolutely an entertaining fighter who loves to strike. He sort of feels like a Jorge Masvidal of the featherweight division. A well rounded, but more strike heavy, game journeyman who could probably beat anyone, but just can't seem to put it all together in big fights most of the time. I wonder if this fight will go like that Masvidal-Usman bout.
Zombie is pretty high level and he's ranked number four. His past does suggest he can compete with pretty much anyone, I'll give him that. Besides his last five fights, Zombie has impressive wins over:
Dustin Poirier
Leonard Garcia
Zombie also has also faced a prime Jose Aldo is a title fight loss back in 2013. So, the dude is a legit fighter. I just don't think Zombie has the pop to knockout Volk. If he can't knock him out, I'm not sure how the Zombie can win.
Of course, if Zombie has the perfect night of his life and shows he improved, I could see the Zombie digging deep and getting it done.
---
All in all an intriguing fight. I think Volkanovski will eventually outclass Zombie, but It should be competitive for awhile. Zombie is tough and a good athlete, so it's not as if Volk will run right through him, at least most likely not....
I'm hyped for this one! There is no bad blood as far as I know, but both fighters are clearly here on a mission.
Honestly, I never favor a fighter in a title fight this much, especially in the featherweight division. I will be shocked if Zombie wins, but if he does win it will just be amazing in my opinion!
If Volk wins, I'll be hype and it will just really begin to put himself up there as one of the greats in my opinion.
Let me know who you got!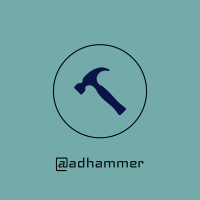 ---
---