UFC 267 Preview/thoughts!
I'm starting to like these day time events more and more. I understand that it's mostly because of the fact that the fight is taking place across the earth, but still I like it. It reminds me of Football Sundays. The fights don't go all day like NFL football, but it still can last quite awhile. I don't expect these fights to be done until like I don't know, 4-6 P.M. or something.
Technically this event started about an hour and a half ago, whoops. Oh well. No schedules here on Hive. Plus, the good fights don't start until 2 P.M.
What do I mean by good fights? I mean this UFC 267 event has really good fights today. The entire main card is stacked.
I'll describe these fights in order that they will be occurring in.
Volkan Oezdemir vs Magomed Ankalaev (LHW)
I always like watching Oezdemir fight! I think he is a top fighter, with a decent chance at being a champion one day if all goes right and he improves more. I think people forget just how good he is! He has beaten a lot of good competition and he's always facing elite talent. Since 2017 it seems he has fought every relevant LHW on the UFC roster. I think that experience is quite valuable.
Magomed Ankalaev is another strong looking Russian UFC prospect. He looks really dangerous. It's only right that of course Oezdemir has to face him LOL. But really though, this guy looks like he could be fighting for a title in 2022. There are not any sizeable weaknesses in his skills. Tough, strong and skilled like a lot of Russians nowadays.
This will be a tremendous battle to start the main card!
Khamzat Chimaev vs Li Jingliang (WW)
Khamzat is becoming a big star quickly thanks to his fighting skills and pretty entertaining personality. But his fighting is super intriguing and exciting on a lot of levels. This guy can fight at both Welterweight AND middleweight and be really successful. That is a fifteen pound weight gap. This fight will be competed at Welterweight. I can't help but wonder if Khamzat gets a victory today, he will then gain some pounds and fight at Middleweight before the year is over. That would be a tremendous way to finish 2021. Currently Khamzat is undefeated in MMA.
Li on the other hand is a fast sharp explosive guy and is ranked at #11. A win over Khmazat would not only do a lot for his career, but also his career outside of the cage. Khamzat is hugely favored in this fight and like I said he's a star already.
A lot on the line in this fight and the world will definitely be watching!
Alexander Volkov vs Marcin Tybura (HW)
Fight fans know both of these fighters well. Both highly ranked and respected in the HW division. Modern day UFC vets that likely can beat anyone on the roster. This is a massive fight. Both guys are in the top 10 and these types of fights are needed to build a Championship bout resume. This is like a big 'filler' fight in the division. Both of these guys have been knocking on title contention's door for about three years. I expect a war here.
Dan Hooker vs Islam Makhachev (LW)
WOW this fight has me PUMPED. I am soooo excited to see this one go down.
Fight fans love Dan Hooker. He fights anyone anytime and much of the time he finds himself victorious. He has great striking skills and an underestimated ground game. He is most known and adored for being able to show up on short notice and put on truly legendary fights. He is a gritty skilled dude.
Islam on the other hand is suuuuper dangerous as well. He is often compared to Khabib for their many similarities. Islam and Khabib are friends, from the same country with I would say comparable skilled, but personally I wouldn't consider them copies. Islam seems a shade more athletic and maybe more of a natural striker. It's hard to say how close he is to Khabib at grappling, Khabib is just on another level when it comes to grappling. But still, Islam looks like a serious Championship threat, and I think today will be his hardest battle of his career.
Islam and Dan are similar in size, with Dan actually being slightly bigger in reach and height which surprises me and makes me extra curious as to how this fight goes down.
This fight will be epic and interesting.
Petr Yan vs Cory Sandhagen for Bantamweight Interim Championship
This fight is big because it's pretty much a title fight. Also this matchup is seriously exciting. I have no clue how this fight goes, along with every other fight on this main card!
Between the two of them, Petr is more well rounded. Cory is likely more athletic and maybe explosive? Cory is going to be much bigger although, he didn't use that size to his advantage to much in his last fight against T.J. Dillashaw. Which is a potentially important aspect in this fight.
Both of these fighters are mentally tough and obviously physically tough. My gut tells me though that Petr might be more of a dog than Cory. Petr is a mean sonofabitch in the cage. Cory is also known to be cold in there himself.
Before the T.J. fight I would say Cory wins this. But now I don't know.
Petr is motivated to get his title back after much controversy in his last fight.
This is going to be crazy, what a matchup AND for the Interim strap. Sheeeeeeesh.
MAIN EVENT: Jan Blachowicz vs Glover Teixeira for the UFC Light Heavyweight Championship!!!!
This fight is ANOTHER razor close matchup on paper. They both have amazing careers and stories. It will be sad to see one of these guys lose today. They are both worthy of being Champions and are Hall of Famers.
Jan has proven himself despite his slightly older age and has proven so many people wrong. He is a great champion. He is a fierce fierce striker with power that is not to be taken as a joke. His grappling seems solid, he's got nice looking fundamentals and he is quite strong.
Glover is actually even older than Jan! He's 42! Glover is a legend. I know I say legend a lot, but he really is. If this dude retired 3-5 years ago, there's a huge chance he's still a Hall of Famer. Glover started his MMA journey in 2002, and began his UFC career in 2012. This man has scratched and clawed his way to a Championship fight after many people assumed a man of his age should and just simply will retire. He has won so many fights he 'shouldn't' have and has inspired so many people with his success. Everyone in Brazil will be rooting for him.
Glover is probably a significantly better grappler, while Jan is likely the better striker. Both of these guys have a lot of experience and can do it all in the age. They are nearly identical in size and body type.
This is honestly giving me goosebumps thinking about this fight.
These two men have committed their lives to this sport. They are both a bit older and probably won't be fighting that much longer.
Seeing them both in the premier spotlight with the world watching, it's pretty special. They both absolutely deserve this. I hope it's a spectacular memorable event!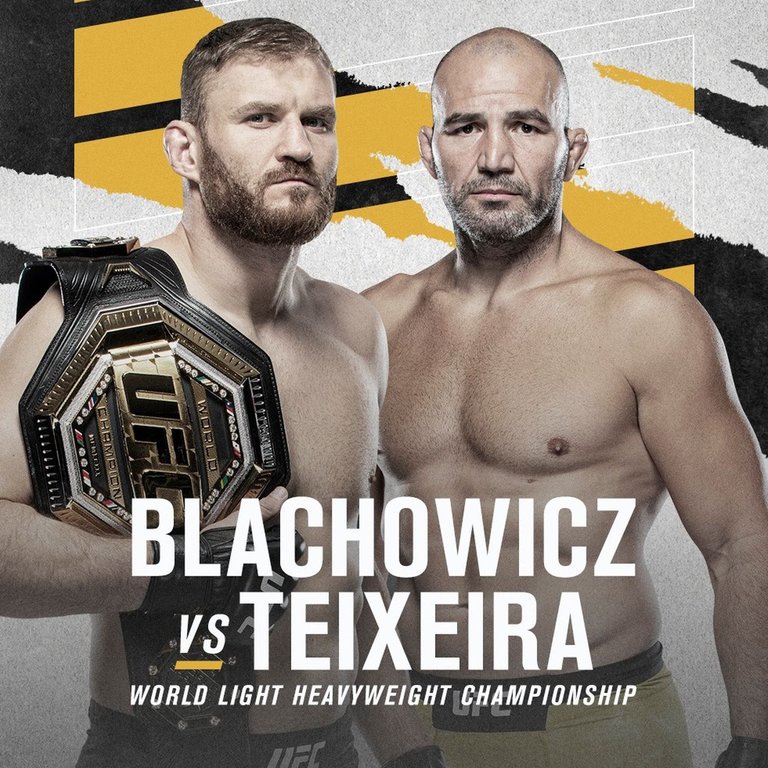 Src
---
Good luck to all fighters!
Feel free to comment some of you thoughts below!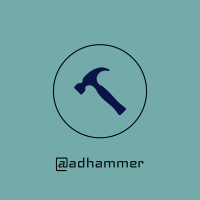 ---
---