Titans SHUTOUT the Jaguars 20-0 on their way to the team's Sixth Straight Winning Season
What a great victory for the Titans. The Titans defeated the Jaguars with total ease yesterday afternoon. The Titans were in control the entire sixty minutes. They got it done against a team they should beat. No trap games, no upsets. It was an entirely stress free Sunday. I'm a really happy fan for sure.
The Titans were steady and solid on offense, and totally dominant on defense!
The Titans rush game performed well enough to keep the Jags on their toes. Ryan Tannehill bounced back after a rough few weeks and had a really solid game, I was happy to see him play well. He looked sharp and confident. It was so great to see Julio Jones back on the field! He chipped in well offensively and it was pretty evident his presence was helping the Titans offense positively as a whole.
QB Ryan Tannehill

20/31 for 191 yards passing
29 rushing yards, 1 rushing TD

RB D'Onta Foreman

47 rushing yards, 1 rushing TD
2 receptions for 15 yards

WR Julio Jones

4 receptions for 33 yards
The Titans tight ends have been showing up here and there lately and I love to see it. I hope they continue to perform well. Titans' tight ends Geoff Swaim, Anthony Firkser, and MyCole Pruitt combined for eight catches and eighty-four yards.
Titans running back D'Onta Foreman makes a cutback against a Wacksonville defender, 12/12/21.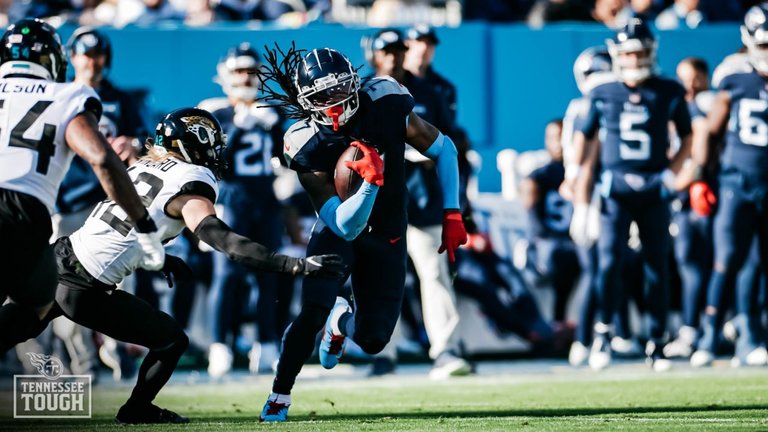 Src
The defense was AMAZING yesterday. Titans linebacking duo Jayon Brown and Rashaan Evans were on the field together for the first time in awhile and they both recorded an interception each. Titans defensive backs Kristian Fulton and Buster Skrine also snagged a pick themselves. Altogether the Titans intercepted Jaguars QB Trevor Lawrence four times yesterday.
Left to right, Titans safety Kevin Byard, Linebacker Rashaan Evans, and Linebacker Jayon Brown.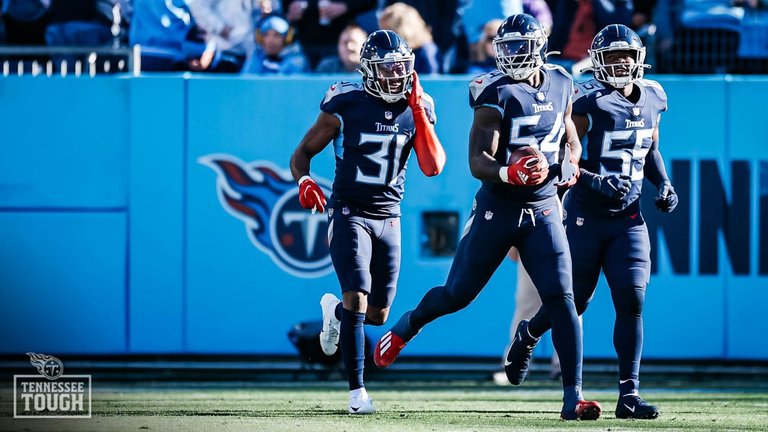 Src
The Titans defense just suffocated the Jags offense in every way, it was beautiful. They sacked Trevor Lawrence three times yesterday and had pressure on the rookie quarterback throughout the entire game. Titans linebackers Harold Landry III, Derick Roberson, and DL Denico Autry all recorded a sack.
If the defense can be this dominant against better competition, the Titans can go FAR in the playoffs.
This win was so good it was kind of boring at times 😂 But I LOVE IT.
The Titans have now beaten the Jags in eleven out of the last thirteen meetings between the two teams, as well as five out of the last six. This is the second consecutive year the Titans swept the Jags 2-0, and like the title says, this is the sixth year in a row the Titans have had a winning season.
I'm hoping the AFC South is becoming for the Titans, what the AFC East was for the Patriots forever. Just an easy six wins during a long season. That would be great anyway.
This game against the Jags felt like a legit 'get right' game. The Titans had a bye week and then had a smooth win in front of their home crowd. In some ways, you could say the Titans had two bye weeks with how well that game went yesterday. With four more very important games left, a win like this is great. It builds more confidence and momentum.
The Titans streak of winning seasons is amazing. Man, I want the Titans to win it all, but I still appreciate a solid stat like that one! Six winning seasons straight is pretty amazing really. I know a lot of franchises wish they could say the same about their team.
The Titans are establishing a real winning culture, and I hope soon it leads to the Lombardi Trophy!
Great win, it's been three weeks since I've enjoyed one as a fan. I shall enjoy it!
Big game next week at the Steelers who are super hungry and in need of a win AND coming off a bye week. The Titans better buckle up for that one.
#TITANUP LET'S GOOOOOOOOOOOOOOOOOOOOOOOOOOOOOOOOOOOOOOO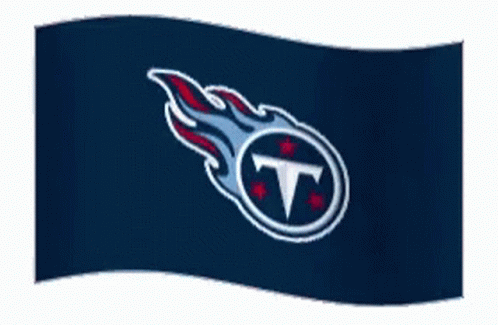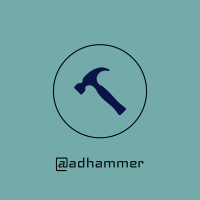 ---
---