Titans re-sign/extend 9 Titans, and add 4 other new players
The Titans have had a slow and steady conservative off-season. I'm not mad about it. I'm about eighty percent over the loss to the Bengals LOL.
If the Titans can stay as good as they were, and stay HEALTHY-ISH, I think this slow and steady approach is good. I'm personally pretty conservative as it is, so this approach is good to me. There's still young talent from last year's draft class that have not or have barely seen the field yet. The Titans can get re-loaded in this draft and just keep building.
The Titans have had some more notable signings recently but I like to shed light on some of these low-key depth signings that really can be the difference maker on NFL rosters.
The Titans made some moves all the way back in February. But all in all here is a bit of what the Titans have been up to in the off-season so far.
The Titans extended or resigned:
DL Teair Tart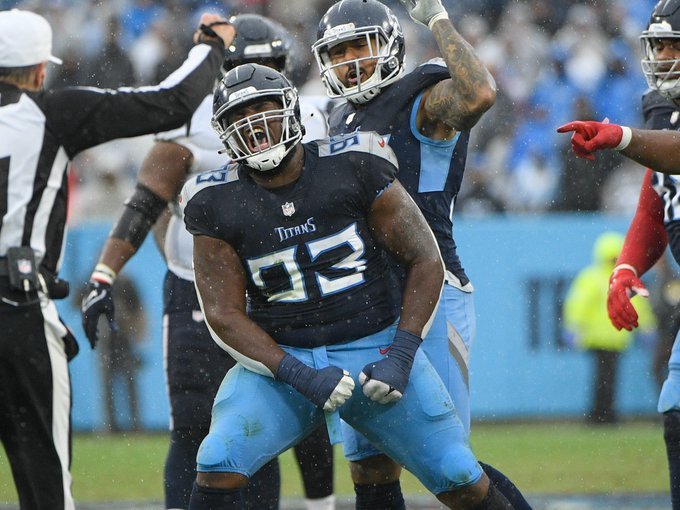 Src
Teair Tart has proven to be a beast and STILL developing. He was acquired as an undrafted free-agent in 2020. He's truly been a nice gem in the rough type of find so far. A young prospect on the upswing and already starting to be liked by fans, re-signing this guy to a one year deal is smart. Tart was a big part of why this Titans d-line was much improved in 2020.
QB2 Logan Woodside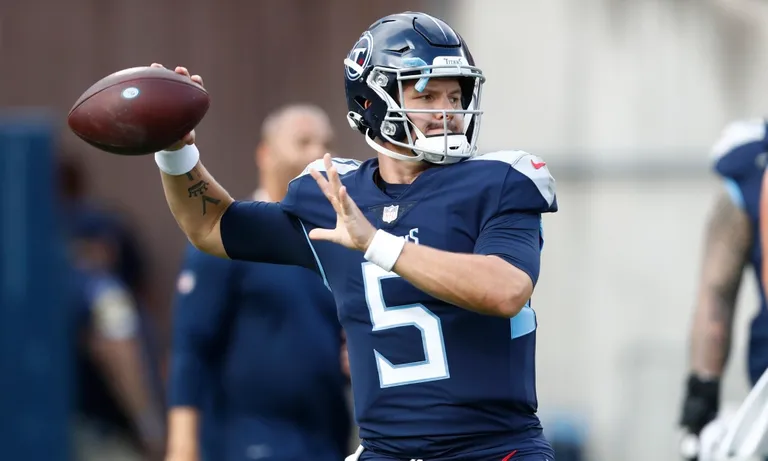 Src
The Titans backup QB Logan Woodside has been a total mystery in my humble opinion. Dude has been hanging around on the roster for a handful of years and really seems to have a stranglehold on the backup QB position. The organization seems to like him. The guy seems pretty focused over there on the sideline. The only throw I ever seen him make was on a special teams trick play, and he definitely slung it pretty well. I've seen him a fair amount in the pre-season, but that's pretty much it. I've got positive faith that the Titans coaching staff has kept him as QB2 for a reason! Hopefully I never seem him play, for Tannheill's sake.
Here's Woodside from his AAF days a few years ago, when that was a thing.

Good to see QB2 solidified.
WR Nick Westbrook-Ikhine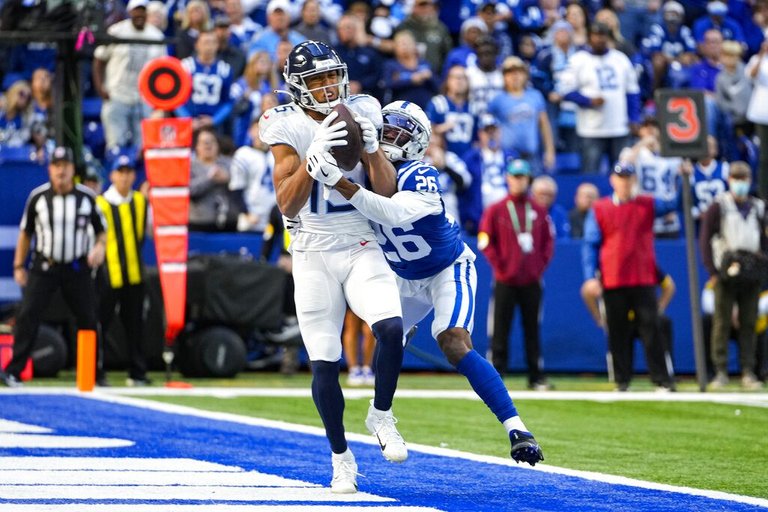 Src
Westbrook-Ikhine has had a similar trajectory as Mr. Tart. NWI was also an undrafted free agent in 2020 for the Titans and he started out as a special teams ace where he was pretty useful. Clearly, he was pretty well-liked by the organization right off the bat. This past season NWI had his mini breakout season due to other players being injured. NWI established himself as a solid young receiver with a fair amount of upside and potential. I feel like he's still developing but he's got nice size and speed and just overall seems pretty competent as an NFL player and receiver.
in 2021, NWI had 38 receptions for 476 yards, and 4 receiving touchdowns.
TE Geoff Swaim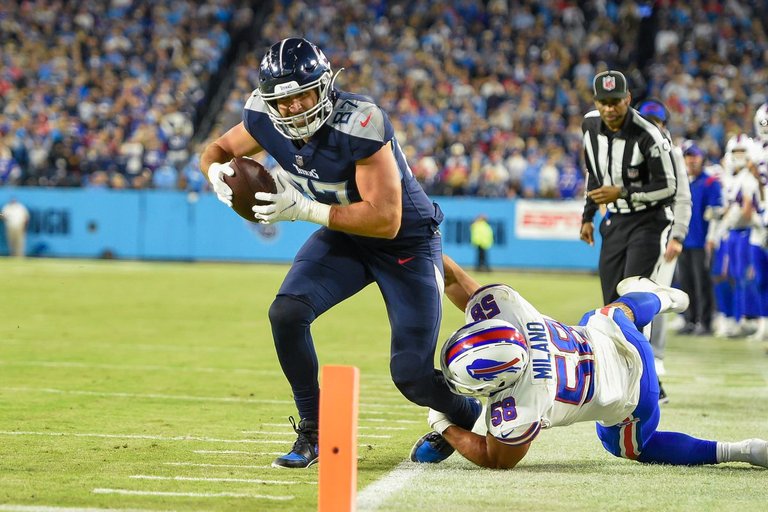 Src
The Titans were pretty thin at TE this past season, and it was pretty depressing. Geoff Swaim though, proved to be pretty handy and reliable throughout the season last year. He can block pretty well too. Its nice to know he will be back!
Swaim is not expected to be a high flying passing threat, but he is surprisingly skilled at times. In 2021 Swaim finished with a career high in receptions (31) and touchdown receptions (3).
CB Buster Skrine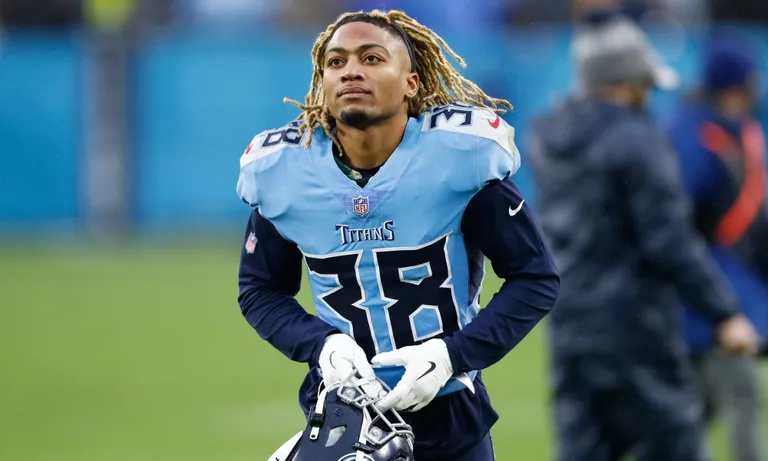 Src
Skrine is a quality vet with a lot of experience and a lot starts in the league as well, with 95. Skrine was a mid-season signing last year and he did his job pretty well, I remember him being around the ball a good handful of times.
Since entering the league in 2011, Skrine has recorded 10 interceptions, 6 forced fumbles, and 590 total combined tackles.
It's nice to have a well experienced, competent vet in the secondary.
Three RBs locked up. Dontrell Hilliard, Jordan Wilkins re-sign, Trenton Cannon is picked up in free agency.
Hilliard, Wilkins, Cannon left to right.


Hilliard - Hilliard staying in Tennessee is AWESOME. This guy is pure speed but not a total scat back small type of player either. He was really effective for the Titans at times last season.
Wilkins - The case of Jordan Wilkins is a pretty interesting one in my opinion. Wilkins was only drafted in 2018 by the Colts and initially he saw a lot of playing time, but then in the last two years or so Wilkins saw his playing time diminish. Dude clearly has talent, it will be interesting to see where his career in Tennessee takes him.
Cannon - This guy seems like a somewhat nifty pickup. Cannon is a special teams/return specialist first and foremost I believe. That's good to have. Not always good to have regular offensive players returning kicks. Obviously he's also a running back, so Cannon adds some decent depth there as well.
LS Morgan Cox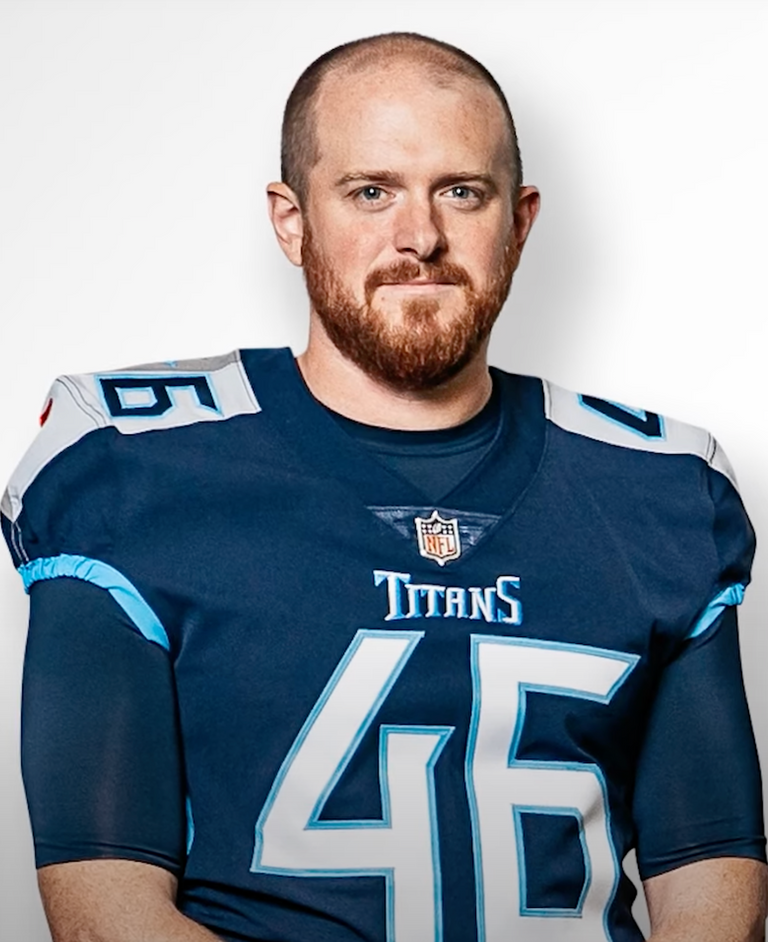 Src
Might seem a bit silly to include a long snapper in this list, but every position counts. Also, for what it's worth Cox is a former All-Pro, and four time Pro-Bowler at the position. AND he's a Super Bowl Champion!
K Randy Bullock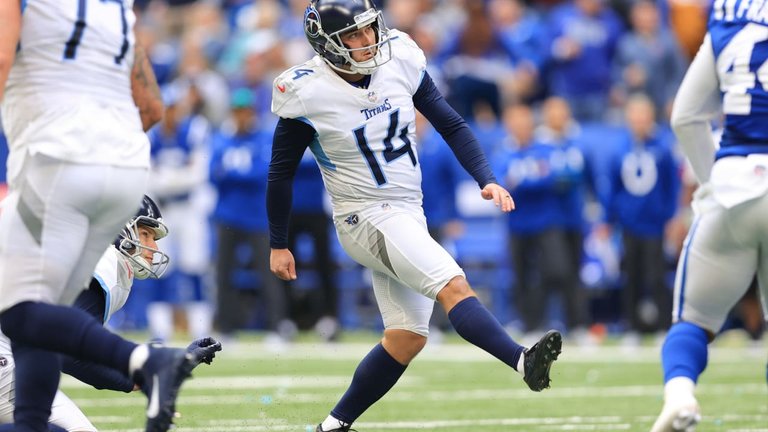 Src
Bullock is a pretty middle of the road kicker, but he's a MASSIVE improvement from the kicking HELL the Titans were going through for about three straight years. This guy can actually like, kick pretty consistently. Not the strongest leg, but the dude is a pro.
---
I snuck in Trenton Cannon above, but here's the three other LOW-KEY Titans signings from the off-season so far. I am behind on some other important signings, but I will get there when I get there.
OL Jamarco Jones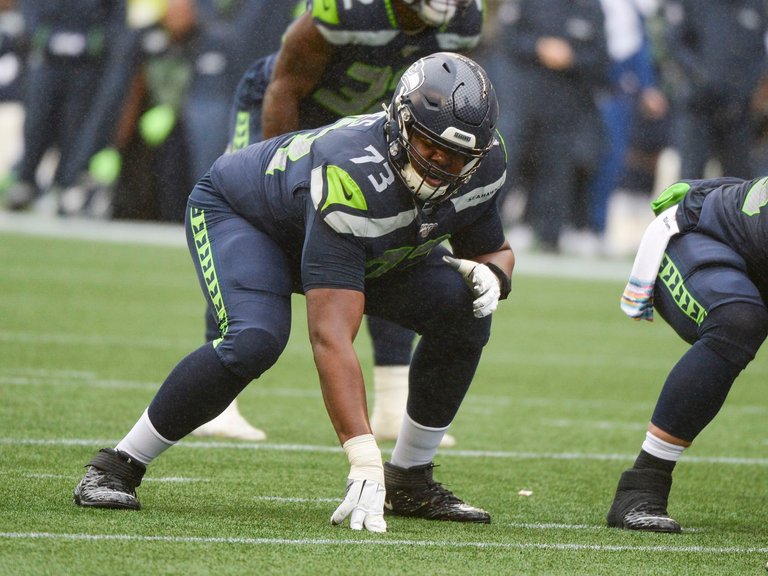 Src
The Titans lost a few o-lineman already this off-season, and so signing Mr. Jones was pretty good. Jones is a nice, and always valuable utility type of offensive lineman. The guy has started games at every position on the offensive line besides center and tight end.
Jones was drafted by Seattle in 2018 and appeared in the majority of the games for the team since 2019. He went to college at Ohio State so perhaps there is a Mike Vrabel connection.
WR Josh Malone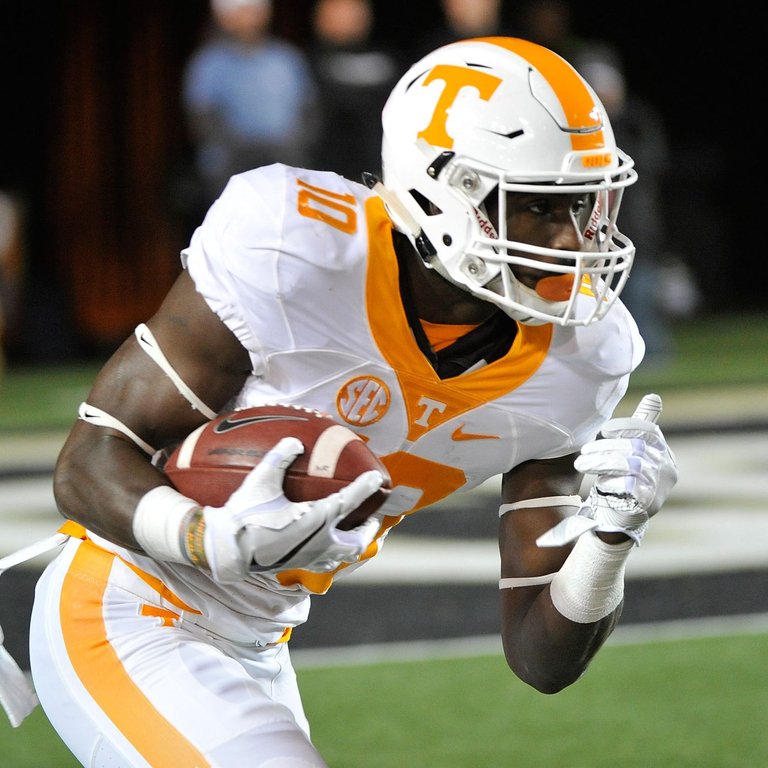 Src
Malone seems to be a depth/practice squad body. Pretty much a journeyman already. He was drafted in 2017 in the fourth round by the Bengals and hasn't really seen much playing time.
Malone has nice size and is from Tennessee though. Perhaps his career coming full-circle like this and being in his home state can give him some extra juice.
LB Justin Lawler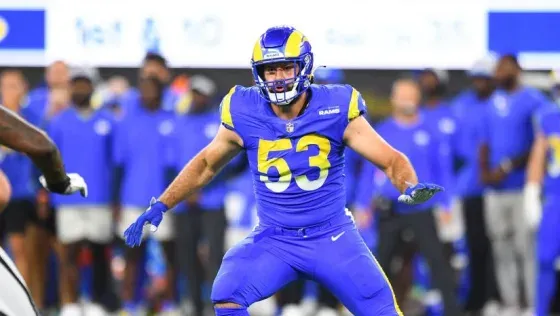 Src
Lawler is pretty much giving me similar vibes as Malone, except Lawler is probably a notch or two above in terms of accomplishments as a pro.
Lawler has some game experience and even played in Super Bowl LIII.
---
Some pretty nice looking signings. Well, every signing looks good in the off-season! LOL. But still, Titans GM J-Rob seems to have some sort of plan of attack which is good.
I am behind on a lot of off-season free agency stuff, but I did not want to skip these signings.
More posts definitely to come!!
Glad these players are in two tone blue, hopefully they can help the team win!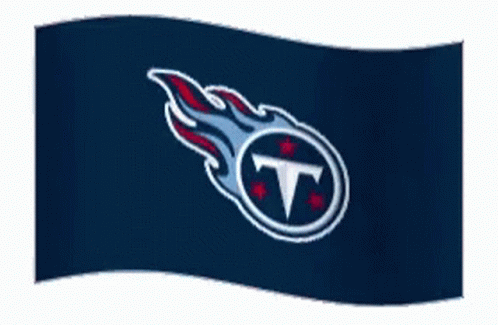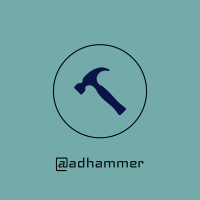 ---
---