Titans GREAT Jurrell Casey announces his retirement. THANK YOU JURRELL.

Man, what a legend! What a fantastic career Jurrell Casey had in Nashville. Casual fans likely have no idea, but Titans fans and probably AFC South fans, are very aware of how consistent and productive this guy was!
Not only that, but Jurrell was by all accounts just a solid guy and great teammate. His great play and leadership was a positive and needed presence because man, Jurrell was on the Titans during the dark ages for sure. The Titans could not find a quarterback or relevancy until really the last three to four years of his nine years with the team.
Jurrell was awesome man! He was an interior defensive lineman, basically a defensive tackle. He was perhaps slightly undersized for his position, but not by much. He was definitely no light-weight. He's listed at 6'1"- 305lbs. He was by no means a chiseled Greek God. But what he had was great speed, explosiveness, balance, and just really good skill.
He really loved being a Titan. He was a Titan 9/10 years of his career, but only three of his 142 games played were not in a Titans uniform. Today he appeared in Nashville with the Titans, which was just really great to see. The team and Casey had a press conference saying farewell, and making Jurrell a Titan for Life.
Jurrell said in the press conference, that when he was informed the team was going to trade him, he begged GM Jon Robinson to stay. He wanted to retire a Titan. MAN that one kinda hurt to hear. He seemed very thankful and appreciative of the Titans, he said he wants to see the team win a Super Bowl, which was cool.
Jurrell will always one hundred percent be beloved by Titans fans around the world.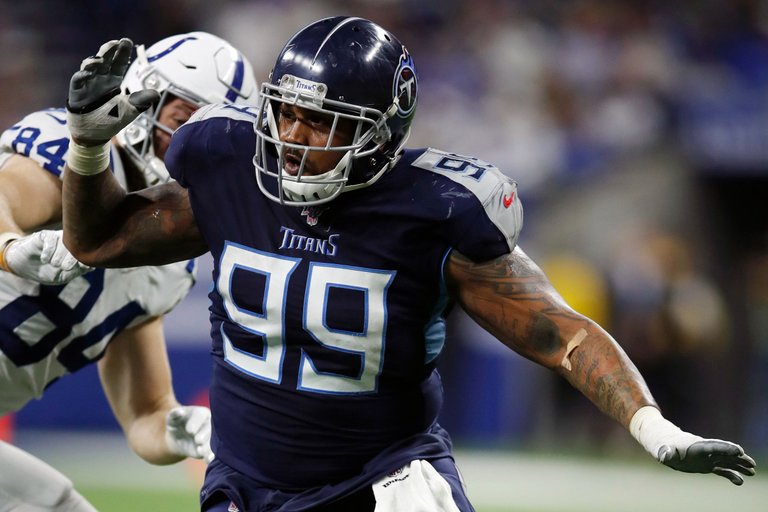 Src
Casey only missed five games in nine seasons with Tennessee. From 2013-2019 Casey had a MINIMUM 5 sacks. He was named to five straight Pro Bowls, from 2015-2019. He was also a Second Team All-Pro in 2013.
I mean, those four facts alone should be really impressive to any NFL fan.
Other career totals of Casey include:
51 sacks
507 tackles
8 forced fumbles
5 fumble recoveries
15 passes defended
I mean, that's a fantastic career! A great Titan.
I'm glad I own this jersey for sure! Wouldn't mind at all if the Titans retired this number 99!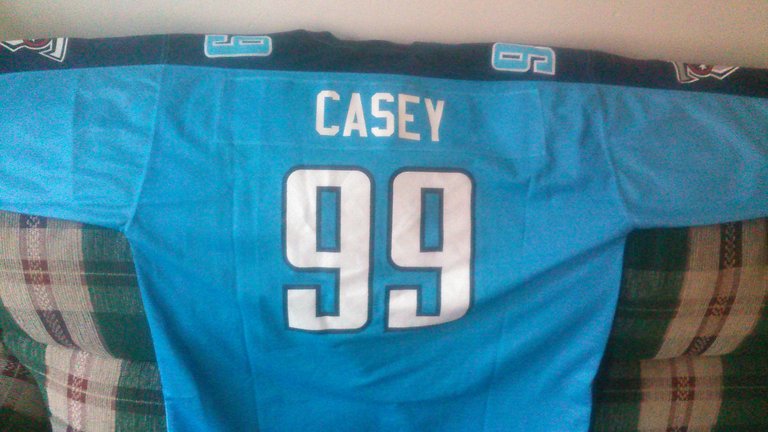 This Titans' style jersey is considered a throwback now. The team changed the style a bit in 2018.
Maybe years down the road Jurrell Casey could be a Hall of Famer? We shall see!
Cheers to a fantastic career Jurrell. #Titanup
---
---