Tampa Bay Buccaneers AT Dallas Cowboys Game Preview - NFL Week 1 Sunday Night Football
The NFL selected quite the game for their opening week Sunday Night Football game! The GOAT Tom Brady and the Buccaneers will be facing one of the most famous teams in all of sports, the Dallas Cowboys.
Tom Brady (left) and Cowboys linebacker Micah Parsons (right). Micah was 10 months, and 20 days old when Tom Brady was drafted.


Last season, these two faced each other in primetime on opening week on Thursday Night. This season, they will face each other on opening week but on Sunday Night. There must be a decent sense of deja vu for these two teams. Last year the Bucs came out on top in a close game.
The Buccaneers still have much of the same roster that they had when they were Super Bowl Champions two seasons ago, so many expect this team to be as good as ever. Tom Brady's age seems pretty irrelevant at this point.
There is perhaps a mild chink in the armor as Tom did miss some significant time during training camp due to a desire to spend time with his family. There has been a lot of speculation in general as to like, why specifically he missed camp. Tom Brady is usually all in with the team and is super focused, missing camp is not exactly normal for a guy like him. There's been pretty heavy rumors that his wife Gisele Bundchen broke up with him likely due to Tom's decision to not retire and return to play football. Very odd stuff.
Elsewhere on the Bucs, they look as deep as ever on defense with additions like defensive lineman Akiem Hicks, and safety/corner Logan Ryan. The Bucs have been solid on defense, and these guys will only help their cause.
For the Cowboys, not much has changed except they lost stud wideout Amari Copper in the offseason. The Cowboys were pretty solid as a team last year, and it seems that they are just expecting players like wide receiver CeeDee Lamb and BEASTLY linebacker Micah Parsons, and even stud cornerback Trevon Diggs to develop even more than they already have. The Cowboys might be a force on defense in 2022.

They still have Dak Prescott who is a quality competent QB, and two good running backs in Zeke Elliott and Tony Pollard. NFC East teams improved significantly on paper this past off-season, it will be up to the Cowboys to prove people wrong.
This should be a blockbuster game in terms of ratings and a competitive game as well, as both teams were playoff teams in 2021/22.
I got the Bucs winning this one, 24-18.
How do you see this game going down?
---
Past Three Buccaneers-Cowboys Matchups!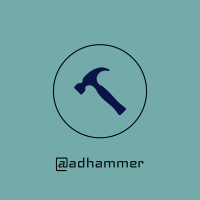 ---
---