Steve McNair 2004 Score Card League Leaders - Tennessee Titans QB
If you have happened to be a follower of my blogs, you know I'm a massive Titans fan, and a massive Steve McNair fan.
I've posted a few Steve McNair cards in the past and you better believe I'll be posting more in the future. I'd love to own as many Titans and Steve McNair cards as possible really. I met a guy once that said he has thousands of just Nolan Ryan cards. It's pretty fascinating.
I'd like to purchase some more cards soon. To make posts about Titans cards of course, but other cards as well. Cards are awesome and they really help me distract myself from life's stresses.
Steve McNair is a Titans legend. He will always be a fan favorite amongst Titans fans and I believe he deserves a spot in the Hall of Fame one day.
Here's the card. I think it's a great card that captures that moment in time of one of McNair's best seasons as a pro.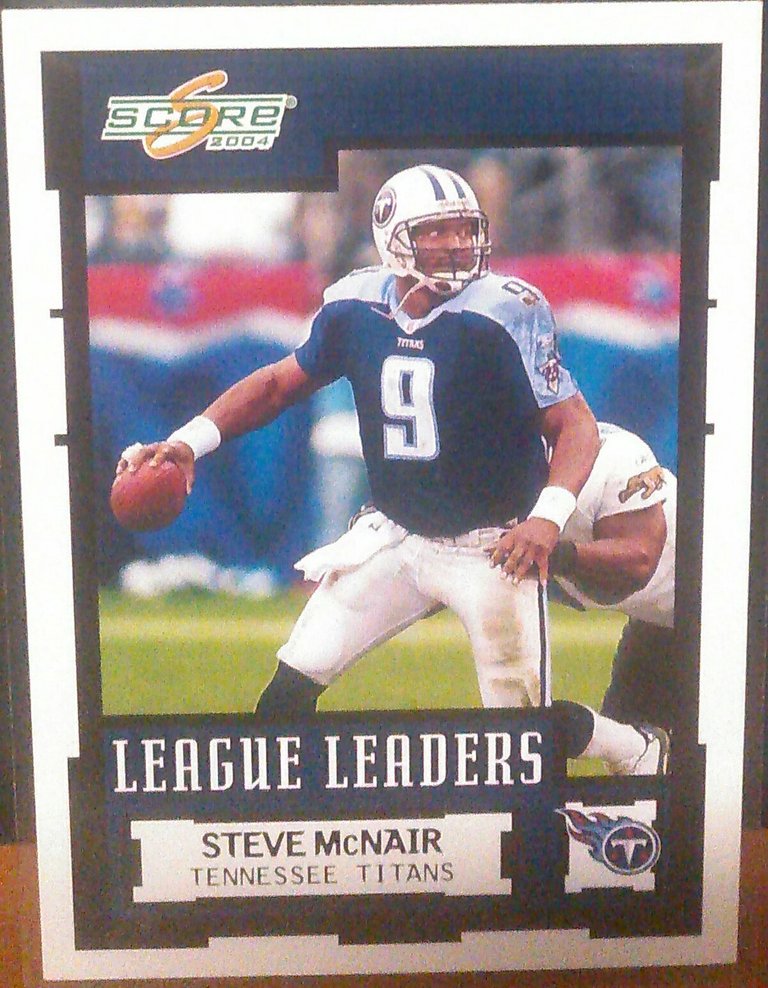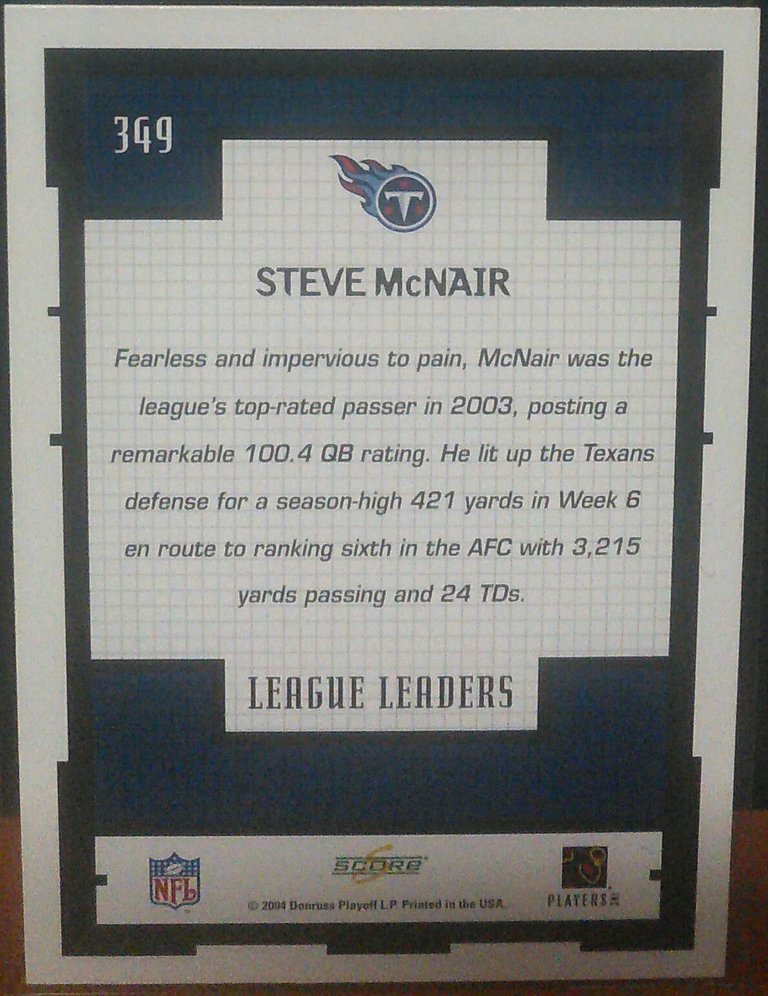 RIP Steve McNair!
---
---