Sean O'Malley Panini Prizm Knockout Artists UFC Card
Sean O'Malley is a tremendous young fighter with huge potential. He hasn't been in the UFC for all that long and he's already created some awesome highlights and memories in the sport.
O'Malley is an explosive striker, with an explosive look, and an explosive personality.
The guy is a star already and hasn't been in the sport that long, nor has he really fought anyone all that elite yet. I don't mention that in a negative way, actually it's really impressive he's made himself a notable brand at this point.
O'Malley is a skinny white dude, and so he's pretty relatable to a lot of Americans, especially the youth. He's always got some new hair style and/or color, he's covered in pretty cool tattoos, and he's pretty active and good with social media. He's got a pretty active gaming channel or whatnot as well. He speaks well, and to many people he's likable.
All in all Sean O'Malley is a fighter that's here to stay, he's already creeping toward being a celebrity.
Maybe I'm hyping him up too much, but I think you'd be hard pressed to find nine other fighters that are as popular or as much of a draw already.
The future is very much bright for Sean O'Malley in MMA.
Pretty sweet card I'm confident that it will age well!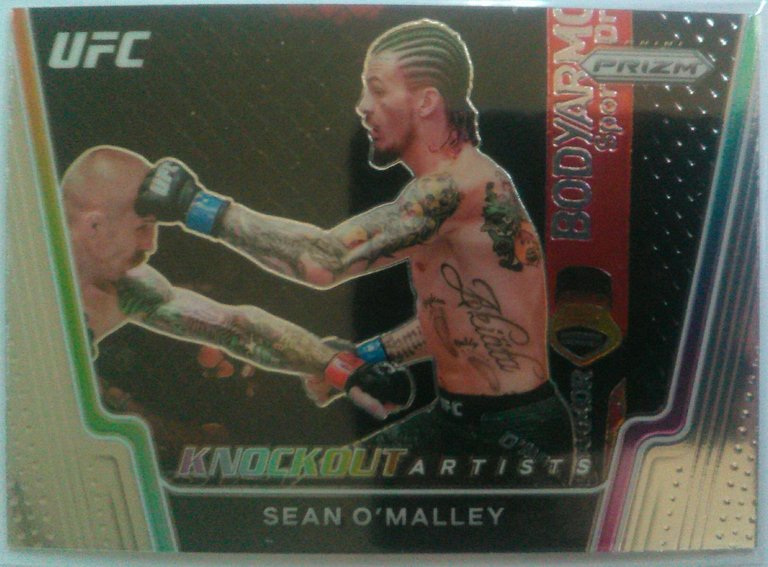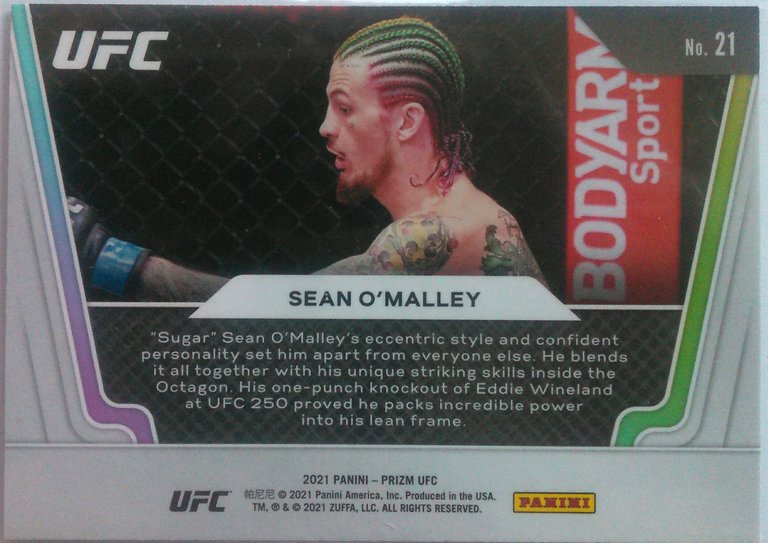 Keep sharing those cards, Hive on!
---
---