On This Day in UFC History: January 31, 2004 - UFC 46: Supernatural - GSP UFC Debut, Vitor Belfort becomes Champ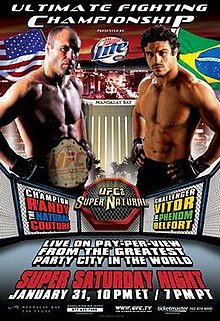 Who knows what little nine year old me was doing on January 31, 2004, but these UFC athletes were busy making their mark in a sport I would grow to love later in life.
In Las Vegas, Nevada, eighteen years ago, UFC 46 took place and man, what a legendary night it was. I wonder how many people could have guessed nearly all of these fighters would still be pretty well known all these years later?
I searched YouTube and found a few fights from this night. It is so trippy to see this 2004 era UFC footage.
A young Matt Serra fought on this card! He got the job that night against Jeff Curran. Serra would actually become a UFC Champ a little over three years later. In fact he would defeat GSP who fights on this very same card. As a matter of fact, Serra has fought several fighters that appear on this UFC 46 card. He's fought B.J. Penn, GSP and Matt Hughes.

Josh Thomson is perhaps a pretty underrated MMA fighter because he did not have the greatest success in the UFC, but he is very well respected because of some great runs he had in other MMA organizations, like Strikeforce where he was a Champion. Thomson has defeated, Gilbert Melendez, and many other medium level fighters. Perhaps one of Thomson's greatest achievements is being the only fighter to finish Nate Diaz with strikes. On this night Thomson defeats Hermes Franca.

Ah yes, George St-Pierre, arguably the greatest MMA fighter ever makes his UFC debut on this day! He would be victorious against a tough Karo Parisyan.

Lee Murray is a character I only somewhat only learned about within the past year or so. Dude was a great fighter, but wasted his potential because well, he was a legit high level criminal!! LOL. The stories are pretty endless about Murray. Dude was a savage. He's currently serving 25 years in prison for a crazy record breaking bank robbery.
On this night he defeated Jorge Rivera. The first clip shows some highlights of the fight, the other shows a bit of info about Lee.

While it's all pretty entertaining and legendary in a weird way, dude wasted a lot of potential. He could have been a STAR! In a way I guess he still is....

One more video about Murray, why not?

B.J. Penn Captures the Welterweight UFC Championship after submitting Matt Hughes!
Two LEGENDS!! Src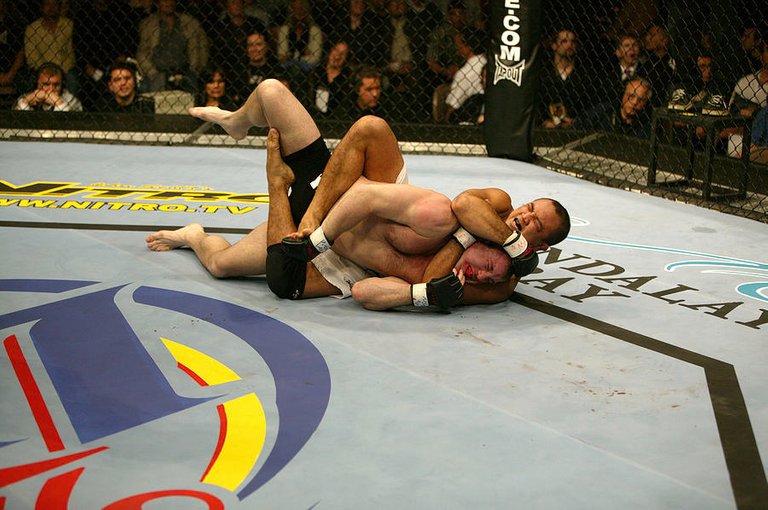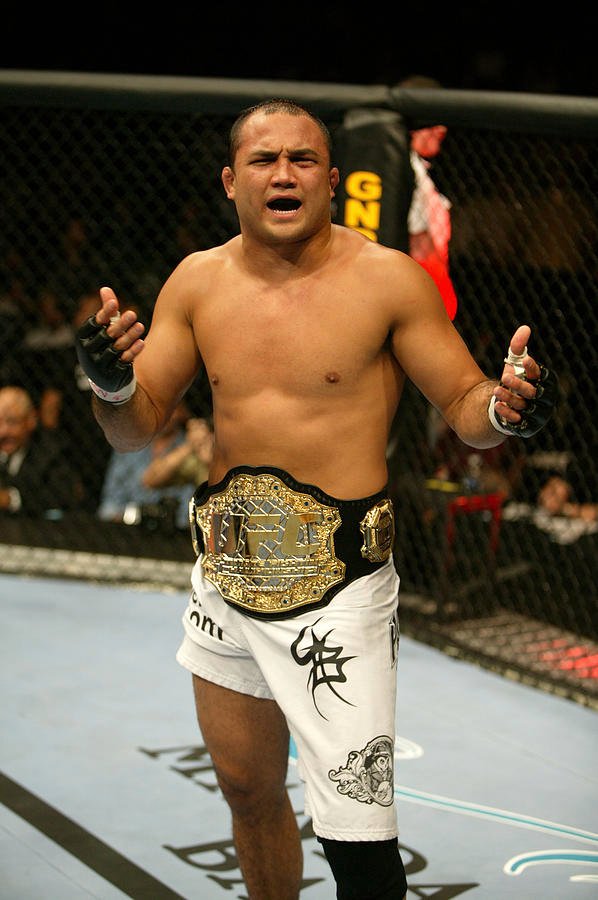 Vitor Belfort Captures the Light Heavyweight UFC Title against Randy Couture! Src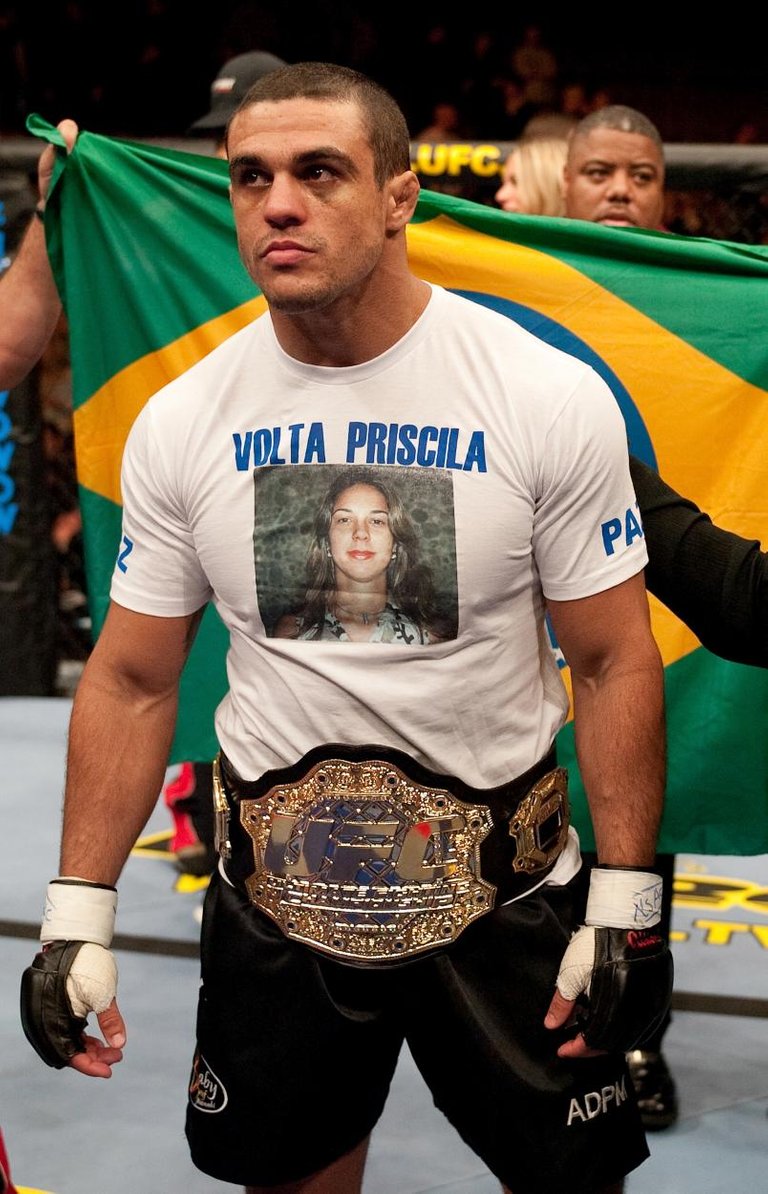 ---
What an interestingly deep UFC card from the early 2000's!
There's FIVE UFC Hall of Famers on this card!
George St-Pierre
B.J. Penn
Matt Serra
Matt Hughes
Randy Couture
I wonder if the people that watched this UFC event, could have guessed that five of these fighters would be Hall of Famers?
Pretty amazing!
---
Top US Song when UFC 46 occurred: 'Hey Ya!' by Outkast... This song is awesome, I love it to this day. Brings back a lot of memories!
Top US Movie on January 31, 2004 - 'You Got Served'!
---
Does UFC 46 bring back any memories for you? Let me know!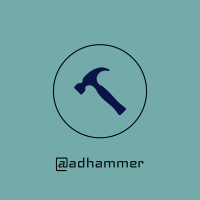 ---
---