New England Patriots AT Miami Dolphins Preview! - NFL Week 1
My Week 1 thoughts continue down into Miami as the Patriots take on the Dolphins in an interesting AFC East showdown.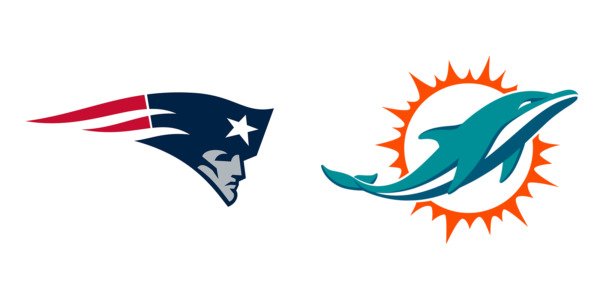 The Patriots are a mildly above average team, but have been sort of lost without Tom Brady. Last year they made the playoffs, but nobody really considered them a real threat and this theory was confirmed after they got smashed by Josh Allen and the Bills. Second year QB Mac Jones had a very solid rookie season, but I am still 50/50 on if he has the 'it' factor to lead an NFL team to greatness. On defense for the Pats, they seem as stingy as ever when healthy. Head coach Bill Belichick is probably still the greatest coach ever, but if he can manage to win a ring without Tom Brady, he will have silenced all doubters of his own coaching GOAT status.

The Dolphins are another mystery team heading into this 2022 season. There is pressure on this team from all angles. I don't know what to make of this team quite frankly. They scratched and clawed their way to two straight winning seasons, which is solid, but they didn't reach the post season in either year. In fact they haven't reached the postseason since the 2016-17 season.
Dolphins QB Tua Tagovailoa is on the hottest of seats for a QB I can think of. He is entering his third season and I will give him credit for winning, but it's not as if his record is just like insanely over .500. Just like Mac Jones for the Pats, I'm unsure if Tua has the 'it' factor. Seems scared in the pocket at times, just very average in every major QB category in my opinion. The Dolphins have provided him with a respectable defense and perhaps one of the best receiving corps in the entire NFL. They have second year stud WR Jaylen Waddle, criminally underrated TE Mike Gesicki, and a fresh new superstar in speed demon WR Tyreek Hill.

I mentioned pressure for the Dolphins and man, where do I begin?
Since 2002, virtually two full decades of football, this franchise has had six winning seasons and a grand total of TWO playoff appearances. Zero playoff wins.
This franchise has been poor my entire football watching life. The only reason they haven't been mocked worse is because they are in a large Miami market, and people can still sort of remember the
Dan Marino days from the 80's and 90's.
Combine that with recent whispers of Tom Brady and Sean Payton ALMOST joining them, and weird tampering or tanking when Brian Flores was their coach, this franchise is just in a sort of sad state. If Tua and new head coach Mike McDaniel can't turn this around, it will just mean more pain for Dolphins fans.
This is an odd game of two franchises in an odd state. Both average teams, with a lot of pride. Will be an interesting watch, that's for sure.
I got the Pats winning this one, 28-20. For some reason, many people see the Dolphins as the favorite? So weird. These teams are evenly matched in my opinion.
Leave those predictions below!
---
Past Three Patriots-Dolphins Matchups!
---
---