My 25 Favorite 2022 NFL Draft Prospects - #22 Roger McCreary Auburn CB
#22 Roger McCreary - Cornerback, Auburn University

Src
Career College Stats/Accolades/Other Notes
1x First-Team All-American
1x First-Team All-SEC
39 Total Games Played
6 Interceptions
135 Total Tackles
10 Tackles for Loss
1 Sack
1 Forced Fumble
2 Fumble Recoveries
Roger McCreary looks like the ideal cornerback in my opinion. He looks super NFL ready.
One of the first things I notice about McCreary is that he just seems like a fine athlete. Seems like he could play on offense. It's clear he has great coordination and body control.
McCreary plays man to man really well, he has great strength to do so. He's a pretty physical corner. His 5'11" 190 pound frame allows him to play some bully ball out there.
The guy is seriously the total package. He sticks to his man like glue. He just seems to hustle around and do his job. He is a good tackler.
McCreary is plenty fast, but if he can improve on his speed even slightly, this kid can be amazing at the next level!
He might struggle with like super big receivers at times, but his strength and hustle does make up for that a little.
This video highlights just how well experienced Roger is. He has experience against many present day NFL stars AND current top NFL prospects thanks to playing in the always extremely difficult SEC in college. He's even got an interception on his record against a very familiar young NFL Star QB.... Roger seems like a solid dude. From this small clip he seems pretty smart, confident and mature.

I believe any team that signs McCreary will be instantly improved on defense.
The Titans could sure use him. McCreary is expected to be drafted within the first two rounds.
A fun fact about McCreary is his meal the night before games is baked beans with a heaping of sugar added. Not gonna lie, I think I gotta try that. Baked beans are good. Add a bunch of sugar? Man might be on to something here...
Which team drafts McCreary?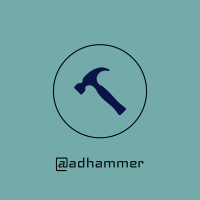 ---
---