Jalen Ramsey 2021 Donruss/Panini Football Card - Los Angeles Rams Cornerback
I know the Packers have some good corners, as do the Bills and some other squads, but as far as I can tell, the top cornerback in the NFL is still none other than Jalen Ramsey.
As dominant as Ramsey has been since day one, I feel like the NFL world was maybe a little bit late to the Jalen Ramsey party. I don't know why I feel that way, but I just do.
As a fan of the Titans, I used to watch Ramsey quite often when he was in Jacksonville with the Jags. Let me tell ya, this man may have been the very reason the Jags nearly upset the Patriots and made it to the Super Bowl in 2017-18. I mean, he had to have been the best player on that team!
In 2019, if fans didn't know already, they learned quickly just how good Ramsey is. In the middle of the season he joined the LA Rams and then just about two years later the Rams became the Super Bowl Champions! The Rams have a massive market since they play in LA, so all eyes were on Ramsey, more than they ever were in Jacksonville.
Of course the Rams added a lot of other talent to help the Rams win the Lombardi, but Ramsey absolutely has been an essential piece. With Aaron Donald up front dominating offensive lines, Ramsey is the key piece of the secondary to make the Rams defense seriously extra scary.
Ramsey is simply a freakishly big, athletic corner with little to no weaknesses. He's probably going to go down as the best corner of his generation. Absolutely on a Hall of Fame trajectory if he keeps this up another five or so years.
Definitely nice to have one of the great cornerbacks of all time in the collection!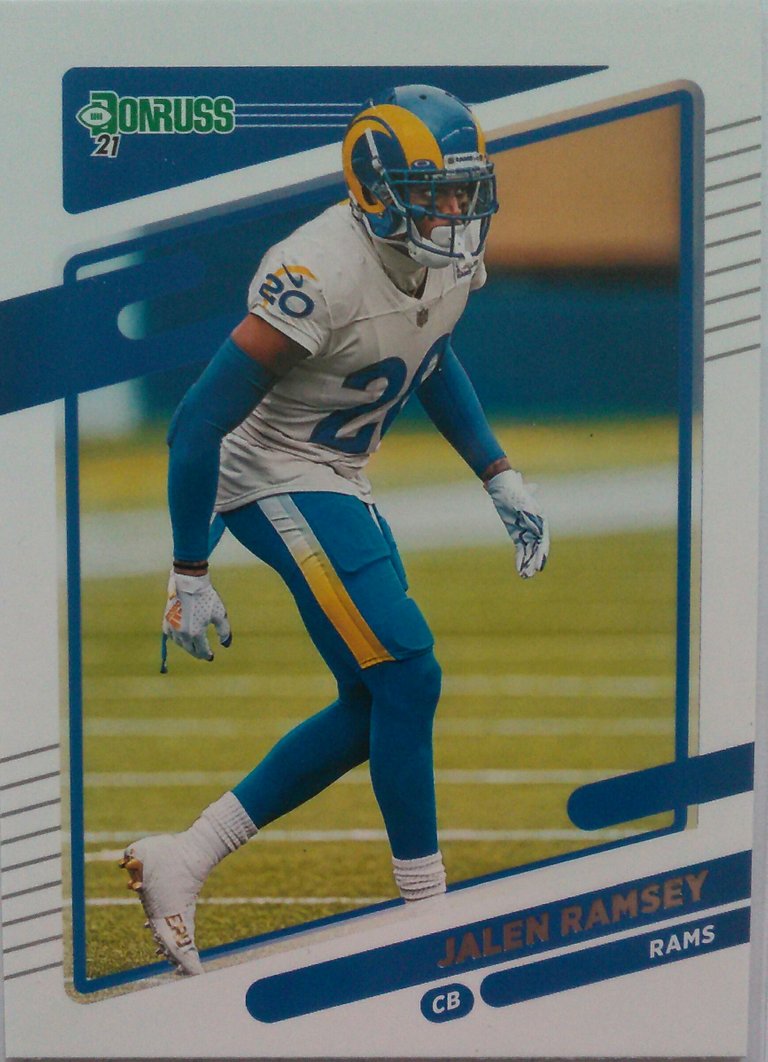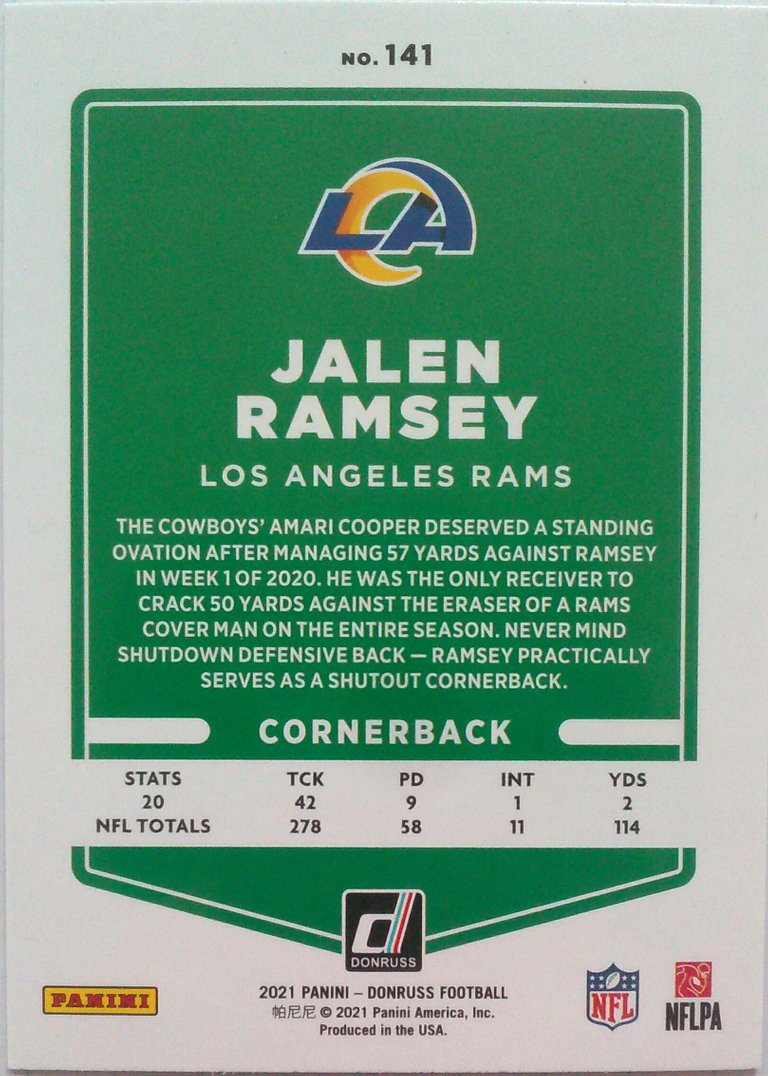 The guy is not just a cover corner, he's like a safety too. Just not normal, in a complimentary way.
Here's a taste of Ramsey's stats and accomplishments in his six NFL seasons!
Super Bowl LVI Champion
3x NFL First Team All-Pro
5x Pro Bowl
15 Interceptions
74 Passes Defended
4 Forced Fumbles
364 Total Combined Tackles - 311 SOLO!, 17 Tackles for Loss
Jalen seems to have found a home in LA. Life's gotta be good, they just won the whole sha-bang and the Rams look primed to try and defend their Championship in 2022-23.
Jalen playing in college!

---
---