I was down 17-0... decent little comeback on Madden!
Had a fun time coming back in a online head to head matchup on Madden!
I was down 17-0, but I scratched and clawed my way to victory. It was kind of fun making the video.
I AM DYING FOR SOME TITANS FOOTBALL MAN.
Here's some more insights from this particular game.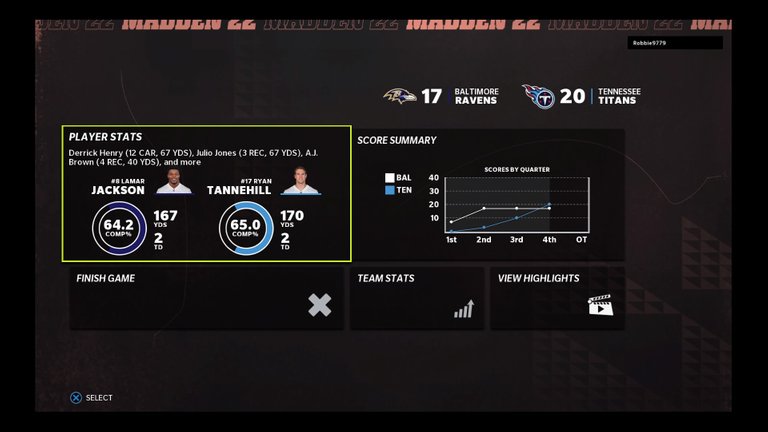 You can see from the score summary how bad I was down for a minute.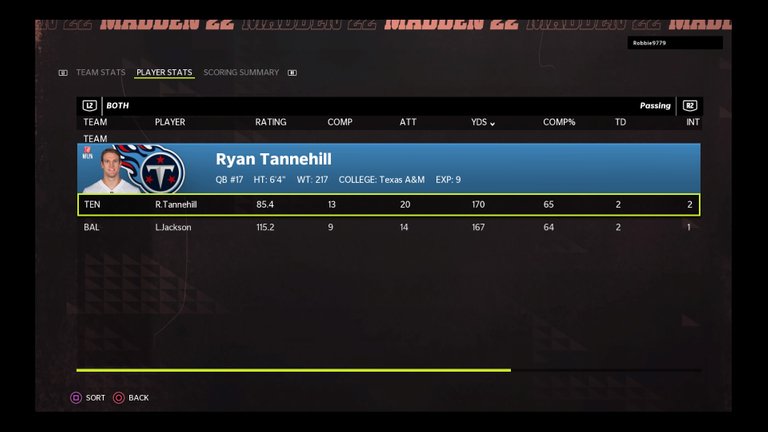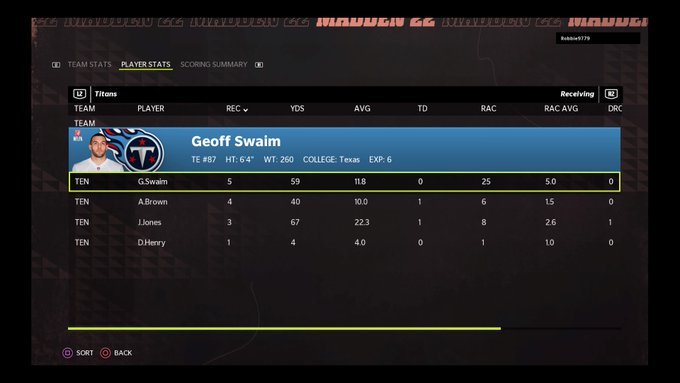 Last I checked I was in the #2000's when it comes to my Madden online ranking. Would love to keep climbing!
I think I am going to play a bit more tonight!
---
---