Hakeem Dawodu vs Julian Erosa - UFC 279
This weekend is UFC 279 and a fight I'm looking forward to watching is a featherweight bout between Hakeem Dawodu and Julian Erosa.
Hakeem on the left, Julian on the right!


I have been keeping track of Hakeem Dawodu's career for awhile now. I'm really impressed with his fighting style and ability. I think he could contend for a title in the next couple years. He's super explosive and just efficient in his striking, he's got a nice balance and center of gravity. No major weaknesses, perhaps he's not absolutely elite on the floor, but he is very game there.
Hakeem is directly in his prime at 31 years old with a 13-2 professional record, and he's 8-2 in the UFC. Hakeem also has 56 combined kickboxing and muay thai bouts, including 9 pro bouts in which he was undefeated, so Hakeem is no stranger to organized fighting by any means.

Hakeem has a very tough matchup in seasoned vet Julian Erosa. Julian doesn't have the extended muay thai or kickboxing record that Hakeem has, but Julian has been fighting in MMA four years longer than Hakeem, and has double the amount of pro MMA fights with 36 compared to Hakeem's 15.
Julian has actually been in and out of the UFC and he's definitely had his fair share of losses, but he's still only 33 and he's 5-1 in his last six fights and has beaten some solid names in the division.

This will be a pure striker versus a pure MMA guy, not to say Hakeem is an incompetent grappler, he just lives and breathes striking, whereas Julian will be more than happy to submit you or knock you out. Hakeem has zero submission victories while Julian has twelve. Impressively Julian has eleven knockouts as well.
Some might say Julian should grapple, which wouldn't be a bad idea, but Erosa could seriously stand and bang especially being the significantly taller fighter standing at 6'1" versus Hakeem's 5'8". Julian will be huge in there.
It's hard to see Julian not being able to use his range in the striking, and he has more paths to victory so I lean towards Julian a bit. But I could also imagine a scenario where Hakeem chops Julian's leg to bits.
I lean towards Erosa in this one, but MMA is impossible to predict man. Should be a fun bout!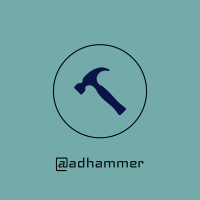 ---
---