Gary Brown 1995 Edge Card - NFL Running Back - Houston Oilers
Once again, these card posts really help me learn a lot about players and in doing so, I hope at least someone out there learns something as well. If I don't learn something entirely new, it at least helps me really refresh my memory.
In this case once again I really learned something new.
The running back might be my favorite position in football. I always respect a solid 1,000 yard season by a back. When I found this random Oilers card I had never heard of Gary Brown. On the back of his card it reveals that he in fact was a 1,000 yard rusher for the Houston Oilers in 1993!
With some further research it seems that he ran for 1,000 yards twice in his eight year career. He almost did it a third time but came up 55 yards short in 1997.
Gary Brown was a solid running back, and it's kind of cool that he ONLY played in the 90's. Not sure why it's cool, but I just find it kinda cool. He is a player of just one decade in time.
Not only did he have a nice career, but he also has sixteen years of coaching under his belt after his playing career, which is definitely pretty cool. He's a football guy through and through.
In eight years as a professional running back, Brown was an Oiler for five, a Charger for one, and a Giant for two. He ALMOST ran for 1,000 yards on each team he played for. He came up just short with the Chargers in 1997 with 945 yards.
In eight seasons as a pro Brown accumulated the following stats:
4,300 rushing yards (537.5 rushing yards a season)
631 receiving yards
84 receptions
24 total touchdowns (21 rushing, 3 receiving)
4,931 yards from scrimmage
Definitely feels good to know about this random player in NFL history, especially an Oiler!
Here's the card!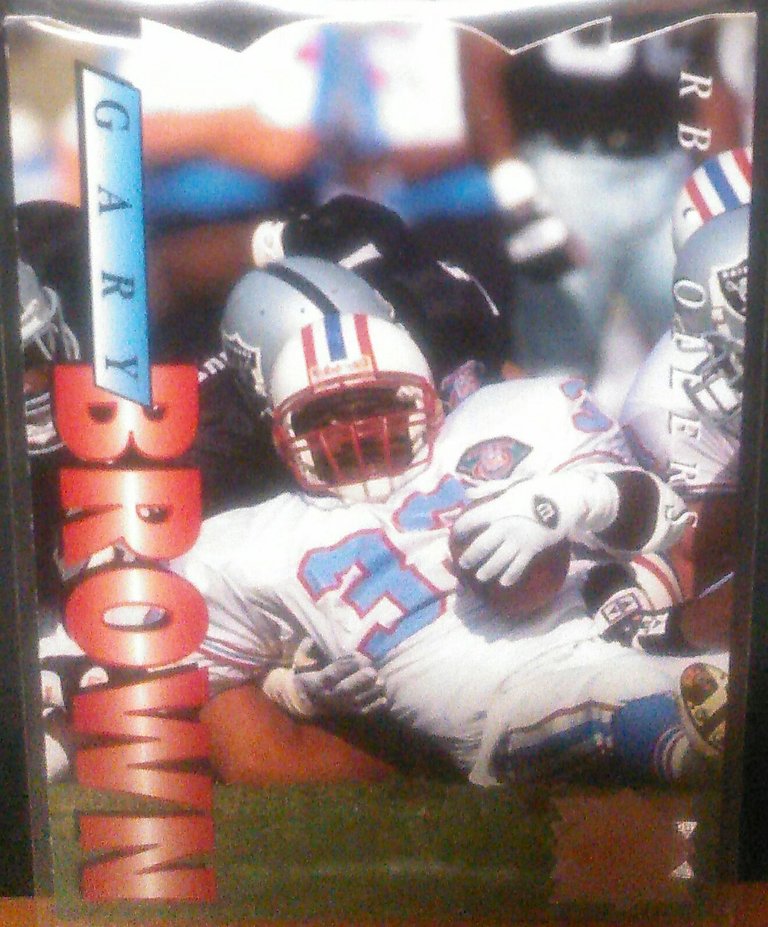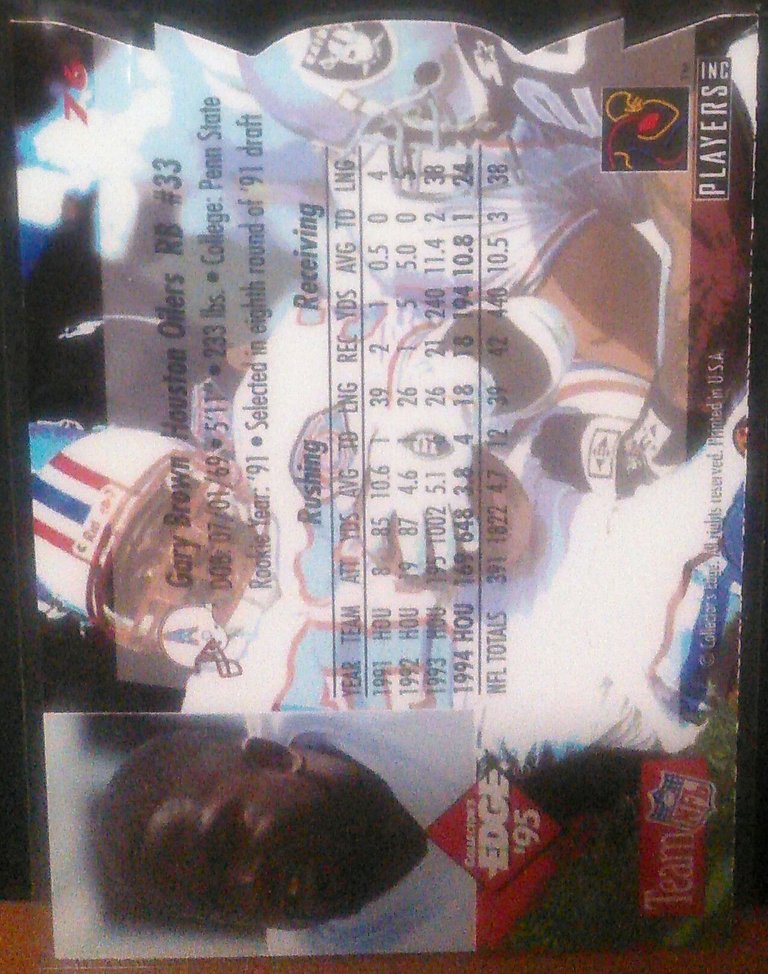 Here's a nice Youtube clip of Gary Brown in action!
Hive on folks, and keep sharing those cards!
---
---