Charles 'Do Bronx' Oliveira (C) vs Dustin 'The Diamond' Poirier for the UFC Lightweight Championship goes down tonight! 🏆
The UFC Lightweight Championship is probably one of the more epic belts in my opinion. The Lightweight Division has just been so competitive for so long that to earn it, takes beating a lot of great fighters. I believe it's likely because 155 pounds is a really average size for men throughout the world. I know that's generalizing a lot, and I'm sure there's a lot of good arguments for a lot of different weight classes but that's just my thoughts. Perhaps this will change over time as people may get bigger and 170 will be more of the average, maybe humans will get lighter, and a case can be made for 145. But still I believe currently the average is close to 155. As a result, the Lightweight Division is going to have a dense pool of fighters compared to other weight classes.
Tonight, two fighters that have absolutely earned it through years of hard work and beating savages, battle it out for this Lightweight Title. Dustin Poirier and current Lightweight Champ Charles Oliveira. These two have basically been born and raised in the UFC and now they are just straight killers at this point. There haven't been that many fighters that have been in the UFC since they were young adults like these two. Dustin has been in the UFC for nearly 11 years, and Charles has been in the UFC for nearly 12. That's close to a combined quarter century of UFC experience in the cage. Not simply pro MMA, but UFC experience. That much experience, but these guys are both only 32 and in their athletic primes!!!
Lightweight Champ Charles Oliveira on the left, former Interim Lightweight Champ Dustin Poirier on the right!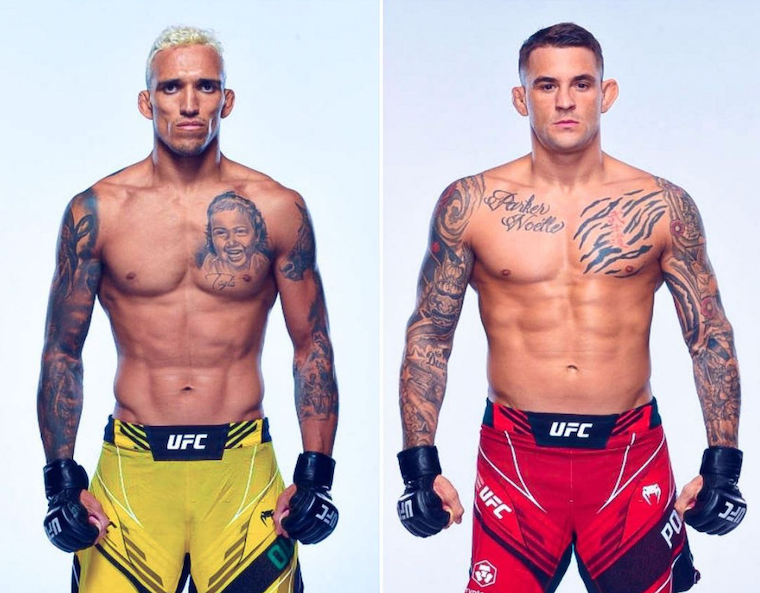 Src
The UFC is literally all these two know. This matchup is insane not only for the casual fan, but MMA purists everywhere have got to be smiling. It will suck to see either fighter lose really.
Virtually every MMA fan was happy to see Charles win the Lightweight strap back in May! He grinded for it!!

There is absolutely a high chance of a war in this one, but no matter what happens, this Lightweight Championship fight is historical and epic in my opinion. These two meeting in the octagon is really significant.
---
If I really tried to compare these two, man that would take forever. Charles may have a slight edge in grappling overall, where overall maybe Dustin is the better striker slightly.
Both of these guys seem untouchable in the cage, this fight is really a better's nightmare.
The favorite is probably Dustin but man, Charles has looked elite. Charles actually only has been a Lightweight for a few years where before he was a lighter Featherweight. Since he has moved up he looks healthier and stronger.
But I think I'm favoring Dustin slightly to be victorious tonight. I think Dustin's boxing skills will be too much and I think that Dustin will be too powerful too consistently for Charles to handle. I think this fight will go down like Dustin Poirier vs Max Holloway 2 did a few years ago.

Sheeeesh what an awesome matchup this is!!
Comment who you got winning and why 💪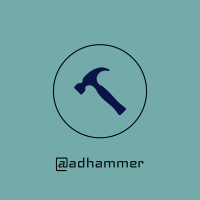 ---
---