An epic Taylor Lewan 2014 Rookie Card!! - Tennessee Titans LT - 97/99

Now this is a wonderful card to own!! This guy is pretty much already a Titans legend no matter what. Taylor Lewan is on his way to becoming a Hall of Famer if he can continue his high level of play.
There's really a lot to talk about when it comes to Taylor. Why do I say he's a legend? I say that because for one, he's a tremendous football player. He's a three time pro bowler. He makes the offensive line a lot better, that's very clear. Luckily the Titans have a GM that emphasizes having depth at the offensive line position, so the Titans are managing decently without him, but it's clear the Titans o-line is much better with Taylor on the field.
Not only is Taylor a great player for the Titans, but he's also got a hilarious and just cool personality that every Titans fan loves. He even started a pretty popular and steadily growing podcast with fellow Titan Will Compton called 'Bussin' With the Boys'. It's a pretty great podcast that I highly recommend!
Taylor's nickname is 'Dad' which is pretty funny.
I mean otherwise the guy is just a solid player with a fun personality. The dude will have an awesome legacy in Tennessee when all is said and done.
At the end of the day though, I can't wait to see him back on the field and dominate the left side of the line for the Titans baby!!!
The card itself honestly looks really sharp. The Two tone blue with that sharp red in the background, man it looks nice. Lewan is dressed in the older version of the Titans jerseys which really look good. A part of me kinda prefers the older jerseys rather than the new ones the Titans have, but oh well really. They both look good! Of course that flaming fireball remains which is what really matter the most!
Here's the card! I look forward to watching Taylor bounce back in a big way in 2021-2022!
Only 99 of these thangs in existence!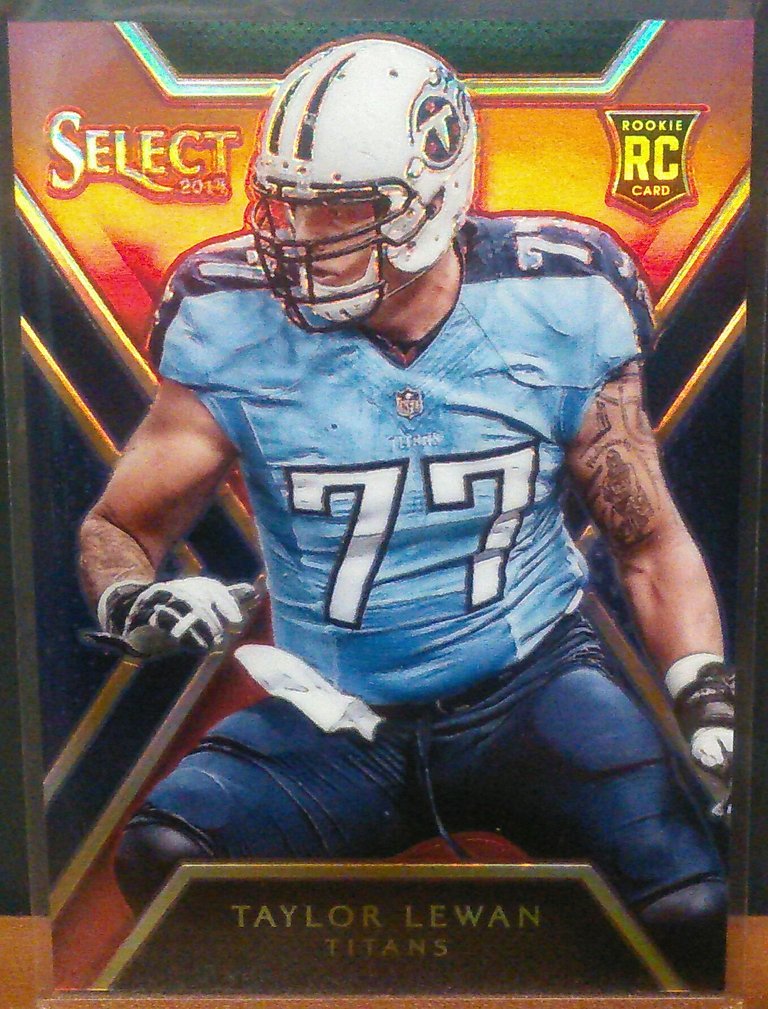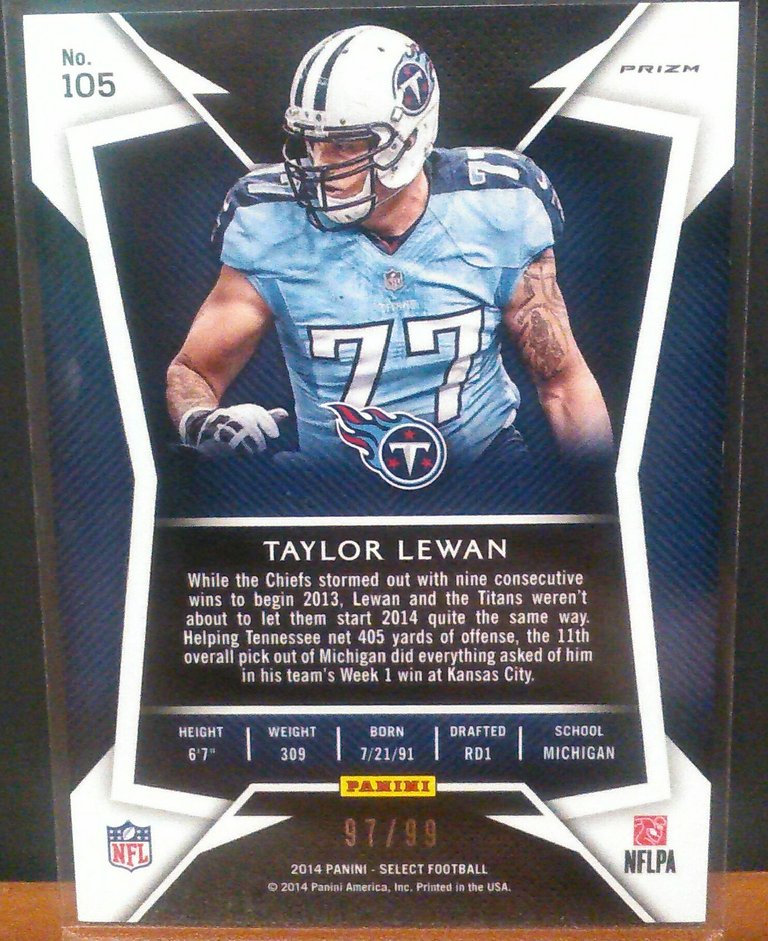 ---
---