Alexander Volkanovski silences doubters by defeating Max Holloway for the third time in DOMINANT fashion, retains FW Title
Time and time again, Alexander Volkanovski leaves me pretty speechless. He just defeated Max Holloway with EASE.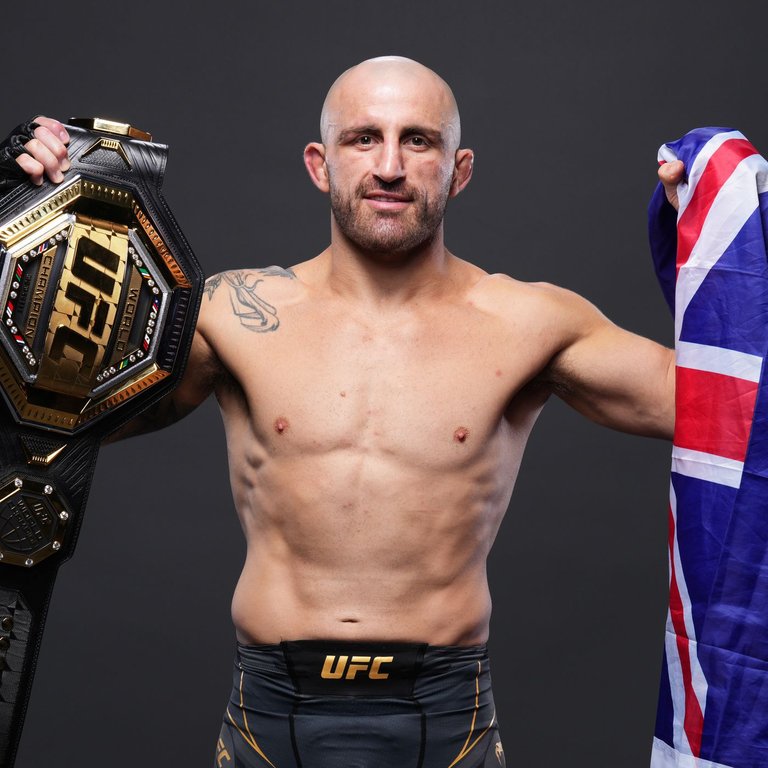 In a game where reach and height can often times rule the day, Volkanovski is showing people what a shorter, stockier type of fighter can do to the competition when the longer guy is not effective enough.
I swear, I've said it before and I'll say it again, power is underrated in MMA and even other contact sports.
I don't know if it's society, or what, but it's like as soon as the topic of size, strength, and power come up people roll their eyes a lot of the time. Sounds like people projecting their insecurities to me.
People love to talk about cardio, or volume, or technique. The brute force fighter will gas out, blah blah blah.
The guy throwing power shots does run the risk of gassing out, but not many people talk about what happens to the finesse fighter when his little punches do zero damage.
Alex is what happens when a powerful guy learns good fight IQ, and has good cardio and technique.
I am a huge fan of Max, but it's hard to deny that it seems like he overlooked Alex, nearly every time. Max held on to the notion that he won at least one of the past two fights and the judges were all crazy. I honestly wonder if he even considered making any adjustments whatsoever going into this third fight.
Instead of looking at Alex and figuring out why he's good, it seems like Max just doubled down on being 'Max'. Of course it's hard to argue that he shouldn't have since being Max has brought him a championship and a lot of great wins.
I feel like on the other hand, Alex really did respect what Max brought to the table.
Max said he was 'the heat' and he said he doubted that the fight would go past the third round.

I don't even mind that he said that, be confident, but when this fight actually happened last night, I saw basically zero difference in strategy by Max compared to the first two fights.
Max even said that Alex 'does no damage' well, Alex responded by turning Max's face into a bloody mess.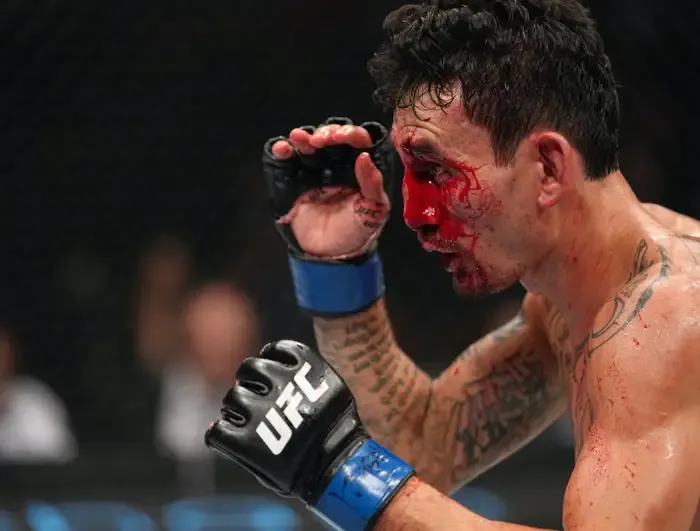 Max literally sorta just poked Alex with jabs and soft looking combos, just as he did the first two times. It's as if Max purposely ignores the existence of power in both himself and his opponents.
The Champ, Alex, acted like he saw this story before, because he did, and just went to work. You can't come at the champ with the exact same strategy three straight times, and expect a different result.
Other fighters would fall to the volume and pressure of Max. Alex is just built different and it's honestly wild to see.
While I believe betting odds were in favor of Alex, it felt as though the whole MMA world was kinda ignoring Alex's very existence. I don't believe it was a straight up diss too Alex, people just love Max I guess.
Max had some good wins between this third fight with Volk, and people were thinking Max leveled up as a fighter.
People thought Max entered God mode during this fight, and in this moment in particular. Unfortunately, Calvin Kattar is not Alexander Volkanovski. Is Max still the best boxer in the UFC?

Alexander Volkanovski continues to break MMA fans' brains and just stack wins, and remain the champ.
The Blessed Era is officially one hundred percent over. I don't even know what Max does from here.
Alex is EASILY the second best featherweight of all time. I believe it is arguable he is even greater than Aldo. I really do.
Volk has a win over the featherweight GOAT himself, Jose Aldo and he is 3-0 against the third best featherweight in Max Holloway.
Overall, Volk now has defended the belt four solid times.
I wouldn't argue TOO strongly against someone who says Jose Aldo is still the featherweight GOAT, but Volk is surely really breathing down his neck in a big way.

---
Alex has become so dominant that I don't know what he does from here. I hope he continues to show no mercy on the division.
There are three decent contenders that may give Alex a run for his money, maybe. Josh Emmett, Arnold Allen, and Bryce Mitchell. If Alex faces those three, and beats them, man Alex would be the goat.
Another sleeper could be Hakeem Dawodu. If Alex beat all four of those dudes, that would make it 8 defenses against high caliber guys.
Alex has spoken about going up in weight where he would surely be quite undersized, but with Volk I don't know if it will matter.
As a matter of fact, I have a rather weak but interesting theory. I wonder if the Featherweight division, as a whole, is the most difficult division in the sport. Just so so so deep.
Conor dipped awhile ago, perhaps just because of the weight cut, but still. Aldo didn't wanna stay there anymore, he's now at the lighter Bantamweight division and has mildly resurrected his career.
The lightweight champ (pretty much) Charles Oliveira was actually quite inconsistent at featherweight and is now having the best times of his career at lightweight.
I'm really generalizing here, and there's a lot that goes into it. All I'm saying is that I'd be very intrigued to see Alex fight Oliveira, I think it'd be a much better fight than people think.
Here's some more sketchy MMA math for ya: Max beat Charles Oliveira, and well we know how Alex treated Max.
---
What a great champion Alex is. Just a focused, motivated, on point dude.
Last night, commentator Jon Anik described Alexander Volkanovski perfectly.
The dude just has ice in his veins.
Looking forward to what's next for Alex! I'm a big fan!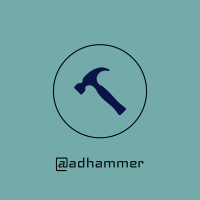 ---
---