A sweet Malcolm Butler card! - Tennessee Titans CB - 48/99
My respect level for Malcolm Butler has grown steadily, especially after I thought maybe he wasn't the greatest signing with some iffy performances initially with the team.
But over the last three seasons Butler has shown how valuable he is to this team. When he got injured last year, the team had its struggles with his absence. With other players hurt in the secondary this year he is showing he can help steady the ship as much as possible.
His bulldog mentality and physical nature as a corner is awesome to watch. He is a proper football player. He has good awareness.
He is a really nice underdog story as well. He was undrafted coming out of the University of West Alabama. Coming from that small school he has seriously made a career for himself and then some. He is a Pro-Bowler, and All-Pro and a two time Super Bowl Champion. He is of course really known for his historic and iconic interception of Russell Wilson in Super Bowl XLIX.
As a Tennessee Titan so far though he's been a tremendous pro and for that I'm happy and happy to own this card!
Only 99 of these bad boys in circulation!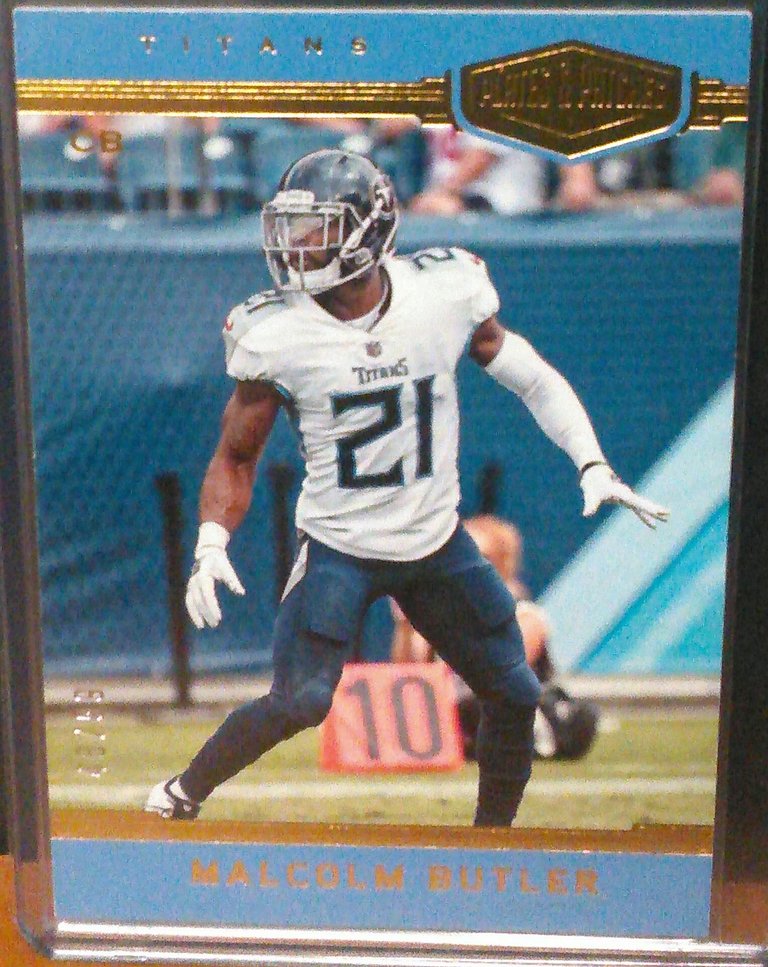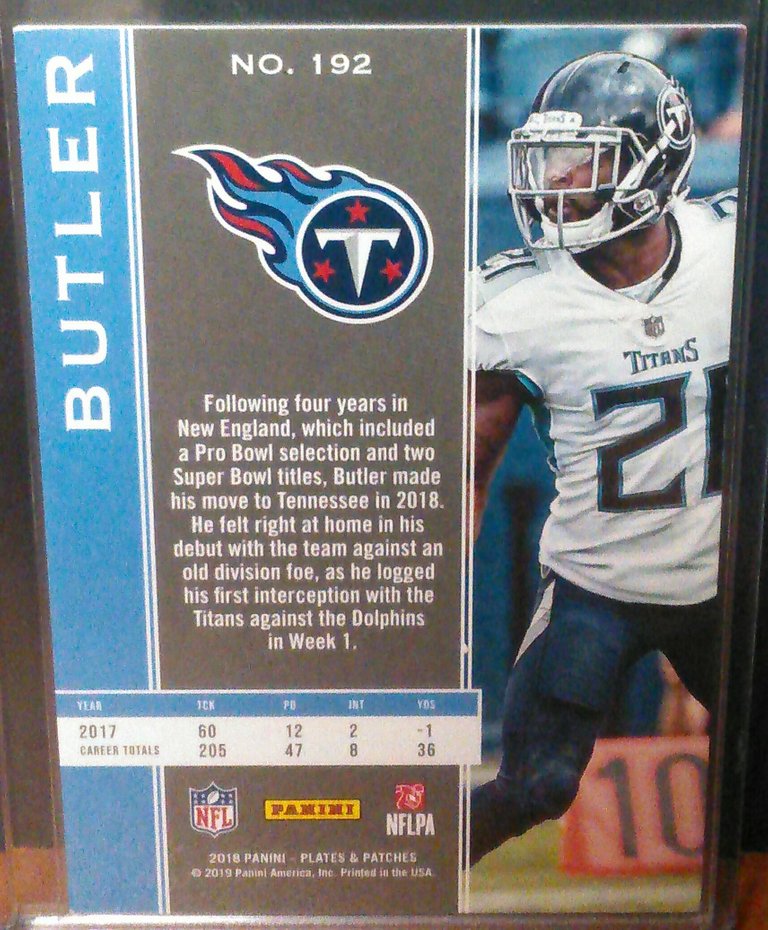 ---
---