International Vulture Day/ Día internacional del Buitre /ENG/ESP)
Birds are magical, they inspire us freedom when we see them flying, we also like to admire movement when they fly or listen to their song, watch them hunt or raise their chicks, but there is a bird or species of birds that are not very well seen by some and are the vultures, but this bird or species of birds, have a fundamental role, Thus, the first Saturday of September is celebrated the International Vulture Day, and believe it or not, these birds are threatened, so I will dedicate a few lines to talk about the vultures so maybe everyone, including me, we can understand a little more of their role on this planet.
Image created using Canva/ Imagen creada con Canva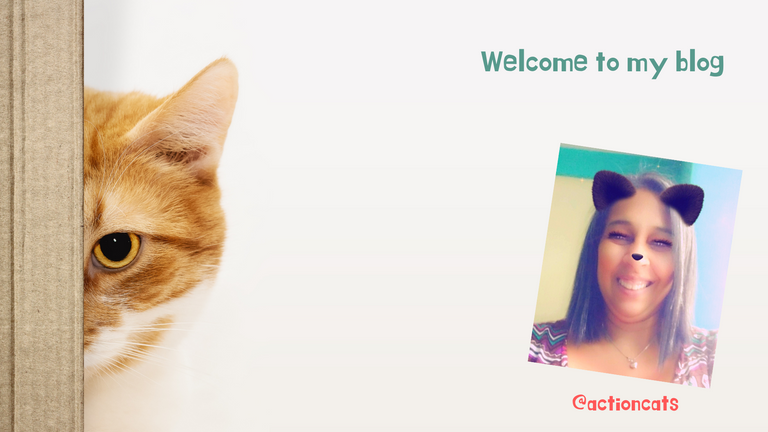 Vultures are usually seen as dirty or even bad birds, but all vultures, whatever type they are, have an important role in cleaning the environment by consuming carrion and other organic waste from the environment, their work prevents the transmission of diseases in both animals and humans.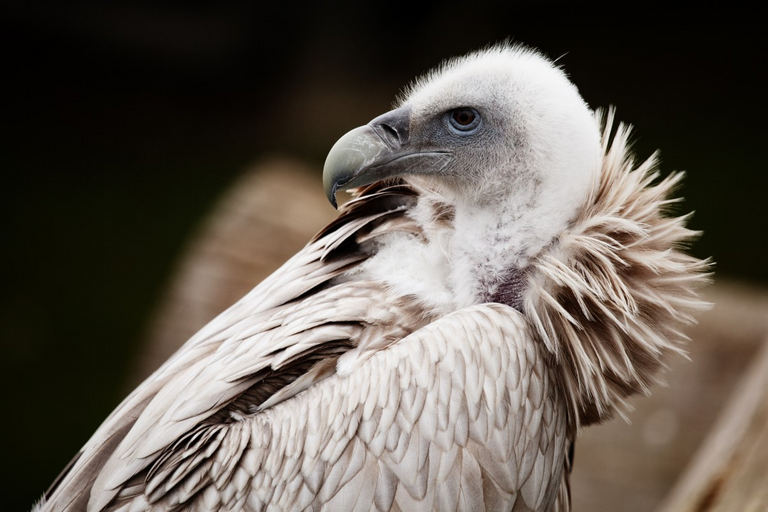 Source
For those who did not know there are 23 types of vultures and a few of these species, approximately 14 are seriously threatened, believe it or not, among the main threats that vultures face are: power lines, collisions with infrastructure or encounters with aircraft, poisoned bait, damage caused to their habitat, lack of food, as many farmers do not leave their carcasses at the mercy of these birds.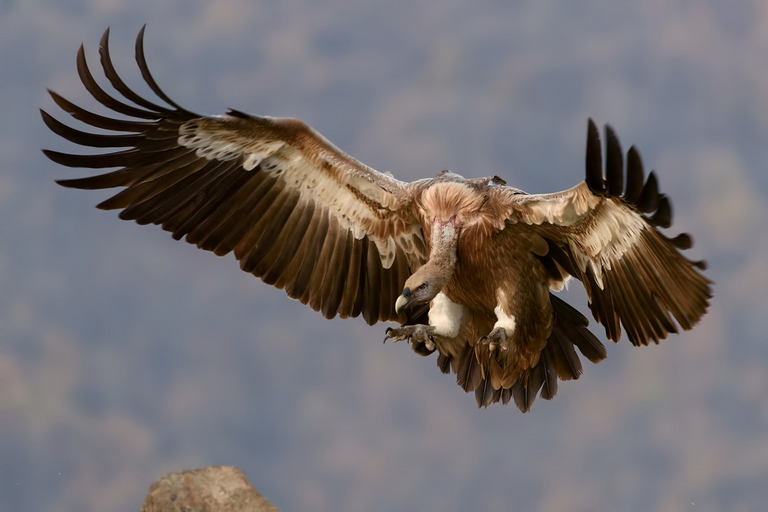 Source
Ironically, if by chance some cattle are left but have consumed Diclofenac, the diclofenac present in the remains of the carcass is harmful to the vultures as well as to any other bird, in India 99% of the vultures disappeared after having consumed beef containing traces of this anti-inflammatory.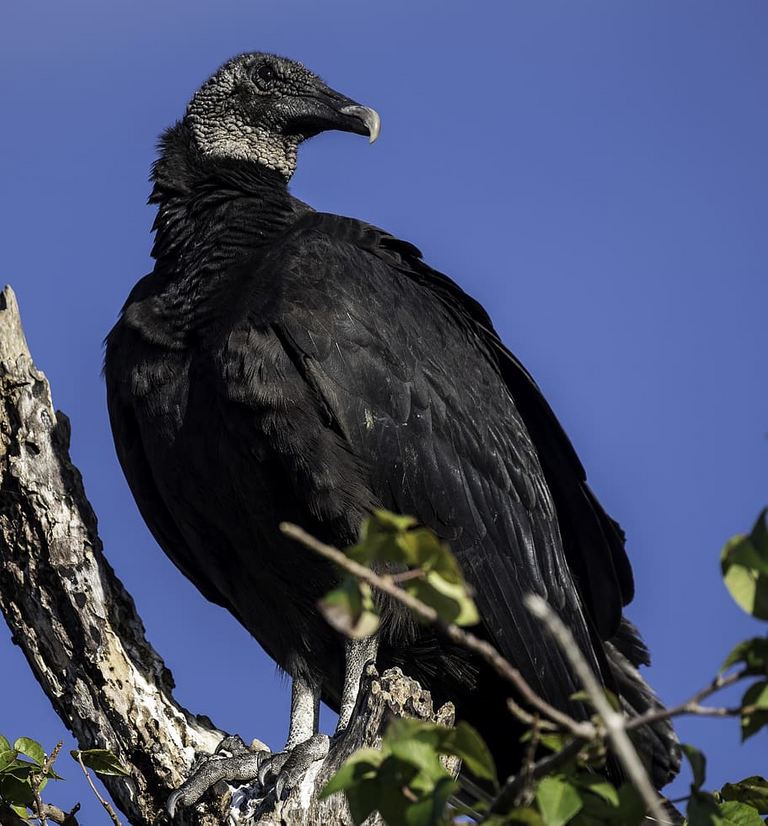 Source
Here is a list of the types of vultures that exist in the world:
African white-backed vulture.
Andean Condor
American black vulture
California Condor
Cape Vulture
Black Vulture
Griffon vulture
Hooded Vulture
King Vulture
Eared Vulture
Spotted Vulture
Aura gallipavo
White-headed vulture
Angolan Vulture
Egyptian Vulture
Bengali white-backed vulture
Himalayan Griffon
Indian vulture
Savannah Aura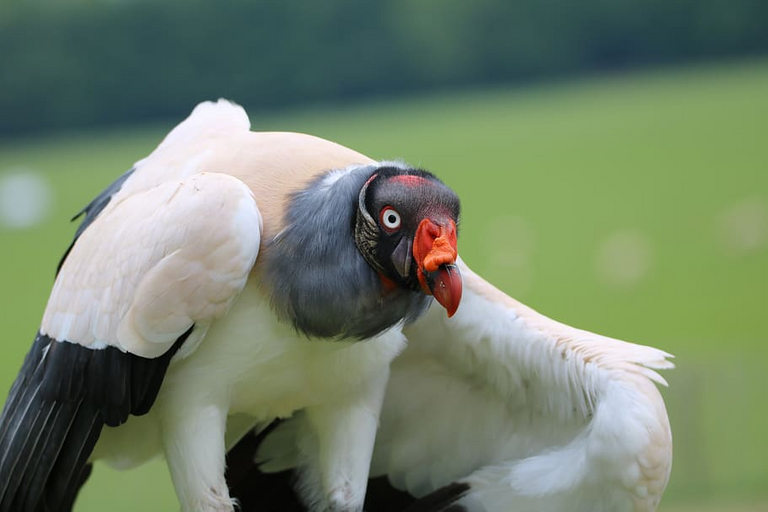 Source
For those who want to know more about these specimens I leave here a link with the description of each one, which also includes photos, so you can get a better idea of how each of them looks, my favorite Zamiro Zopilote, who here is called the King Zamuro, I had the privilege of seeing him several times in person, unfortunately in captivity, in a very small space, for the huge of this bird, is really a beautiful bird with very vivid colors and even elegant, looks impressive.

Finally, it is important to note that in some countries of the world have begun campaigns for the rescue, conservation and reinsertion of vultures after understanding their value in ecosystems and for the whole world. So, if you see one of these species, keep in mind that if they are currently visiting landfills is because of the large amount of waste we produce and also because of the invasion of their spaces. I leave wishing that from now on you see these birds from a different point of view and hoping that you will leave your impressions in the comments box.



Las aves son mágicas, nos inspiran libertad al verlas volar, también nos gusta admirar movimiento al volar o escuchar su canto, verlas cazar o criar a sus polluelos,, pero hay un ave o especies de aves que no son muy bien vistas por algunos y son los buitres, pero esta aves o especies de aves, tienen un papel fundamental, de este modo el primer sábado de septiembre se celebra su Día internacional del Buitre, además aunque no lo crean, estas aves se encuentran amenazadas, así voy a dedicar unas pocas líneas para hablar de los Buitres así tal vez todos, incluida yo, podamos comprender un poco más de su papel en este planeta.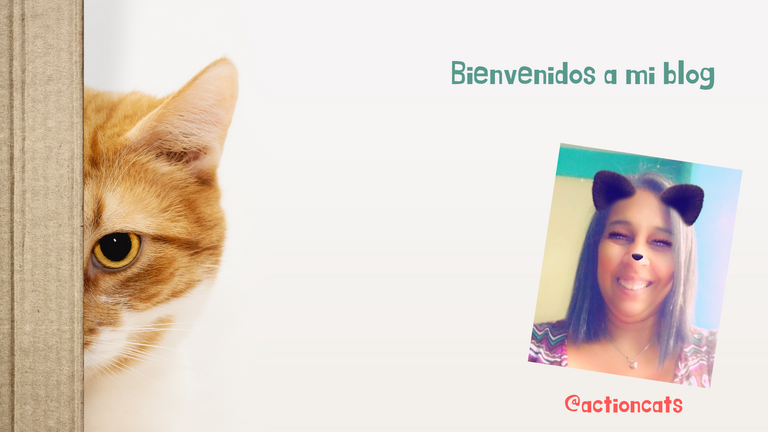 Los buitres suelen ser vistos como aves sucias o incluso malas, pero todos los buitres sean del tipo que sean, tienen un papel importante la limpieza del medio al consumir carroña y otros residuos orgánicos del medio ambiente, su labor impide la transmisión de enfermedades tanto en animales como a los seres humanos.
Para quienes lo desconocían existen 23 tipos de Buitres y unas cuantas de esas especies aproximadamente 14 se encuentran gravemente amenazadas, aunque no lo crean, entre las principales amenazas que enfrentan los buitres se encuentran: los cables eléctricos, las colisiones con infraestructuras o encuentros con aeronaves, cebos envenenados, el daño causado a su hábitat, la falta de alimento, pues muchos ganaderos no dejan sus reses muertas a merced de estas aves.
Irónicamente si por casualidad alguna res es dejada pero han consumido Diclofenaco, el diclofenaco presente en los restos de la res muerta es nocivo para lo buitres así como para cualquier otra ave, en la india el 99 % de los buitres desapareció tras haber consumido carne de res que contenía restos de este antinflamatorio.
Por acá les dejo un listado de los tipos de buitre que existen en el mundo:
Buitre dorsiblanco africano
Cóndor andino
Buitre negro americano
Cóndor de California
Buitre del Cabo
Buitre Negro
Buitre leonado
Buitre encapuchado
Zopilote rey
Buitre orejudo
Buitre moteado
Aura gallipavo
Buitre de cabeza blanca
Buitre angolano
Buitre egipcio
Buitre dorsiblanco bengalí
Griffon himalayo
Buitre indio
Aura sabanera
Para los que deseen conocer mas de estos ejemplare les dejo aquí un enlace con las descripción de cada uno, que además incluye fotos, para que puedan tener una mejor idea de cómo luce cada uno de ellos, mi favorito el Zopilote Zamiro , a quien acá se le llama el Rey Zamuro, tuve el privilegio de verlo varias veces en persona, lamentablemente en cautiverio, en un espacio muy reducido, para lo enorme de esta ave, es realmente un ave hermosa con colores muy vivos y hasta elegante, luce imponente.

Por último, es importe destacar que en algunos países del mundo se han iniciado campañas de rescate, conservación y reinserción de Buitres tras comprender su valor en los ecosistemas y para el mundo entero. Así, que, si ves a una de estas especies, ten presente que si actualmente se encuentran visitando basureros es por la gran cantidad de desperdicios que producimos y además por la invasión de sus espacios. Me retiro deseando que desde ahora veas desde otra óptica a estas aves y esperando plasmen sus impresiones en el cajón de comentarios.

Pages consulted/ Paginas Consultadas
https://fundacion-biodiversidad.es/es/prensa/actualidad/celebramos-el-dia-internacional-de-los-buitres-2020

Translat with www.DeepL.com/Translator (free version)
Comunidades y proyectos que me apoyan / Communities and projects that support me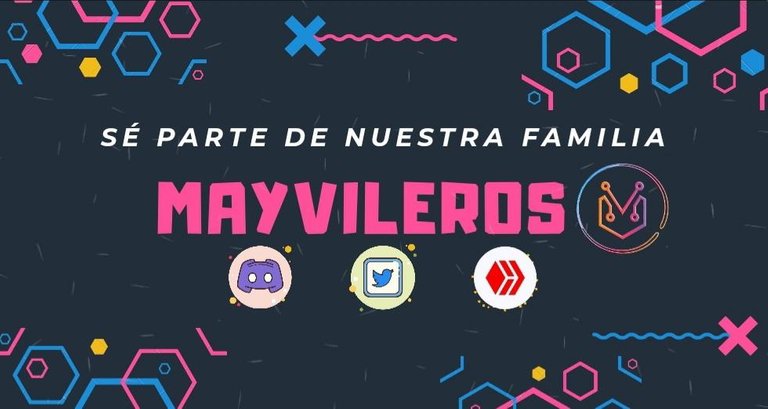 Click on the banner to get redirect to the server. Art made by @tripode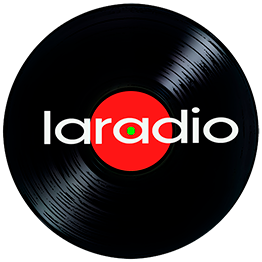 Art made by @oscarps

@aliento initiative by @eddiespino and @grisvisa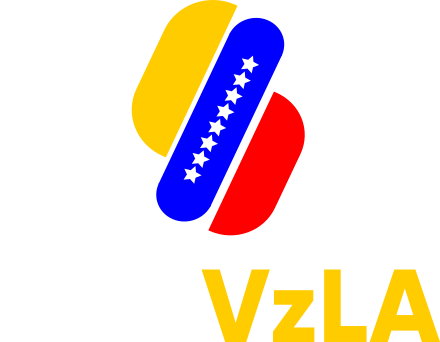 ---
---