El detective 🕵🏼‍♀️ favorito de @actioncats /The favorite detective 🕵🏼 of @actioncats. (ESP/ENG)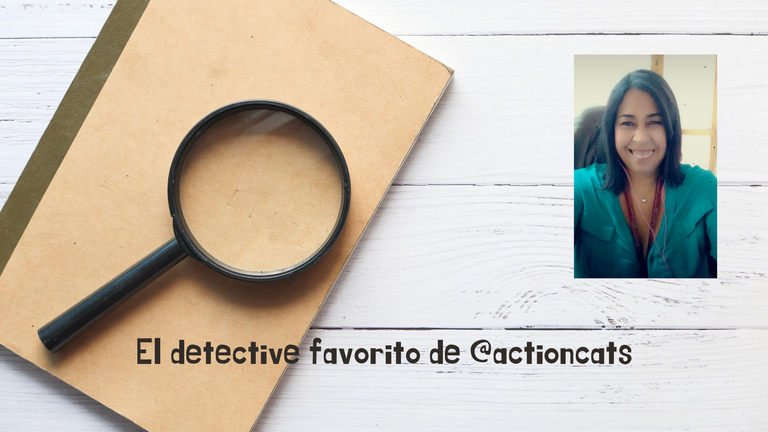 Imagen creada con Canva / Image created using Canva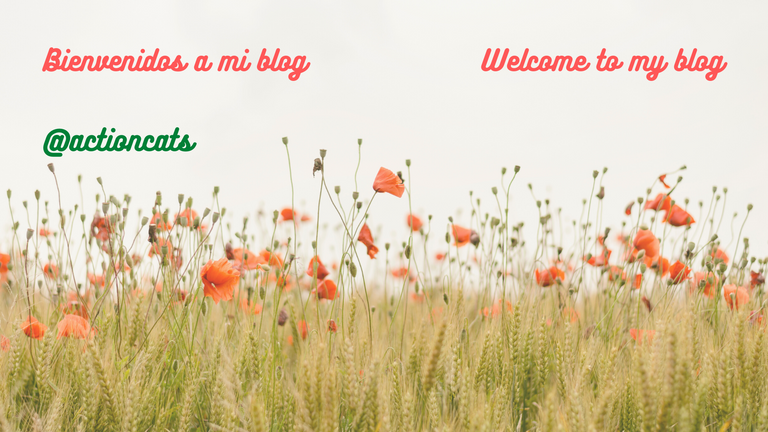 Esta semana ha traído muchos recuerdos gratos a mi mente que me hacen sonreír, la iniciativa de la serie clásica favorita, trajo a mi memoria la serie CSI Las Vegas, donde los criminalistas en muchos casos debelaban misterios, ahora me encuentro con que el concurso semanal de @ladiesofhive es relativo detectives, dos preguntas tentadoras para responder, para las que deseen concursar por acá les comparto el enlace de la publicación, con todos los detalles del concurso, y desde ya les digo que acerca de la pregunta dos (2) para mi todas la mujeres tenemos algo de detective, porque cuando queremos saber la verdad conseguimos la manera, jajaja, así para este concurso numero 34 responderé esta pregunta
This week has brought many pleasant memories to my mind that make me smile, the initiative of the favorite classic series, brought to my memory the series CSI Las Vegas, where the criminalists in many cases debelaban mysteries, now I find that the weekly contest of @ladiesofhive is related detectives, two tempting questions to answer, for those who wish to compete here I share the link of the publication, with all the details of the contest, and from now on I tell you that about the question two (2) for me all women have some detective, because when we want to know the truth we get the way, hahaha, so for this contest number 34 I will answer this question

¿Quién es tu detective, espía o agente secreto favorito en un libro, película o programa de televisión? ¿Por qué es ese tu favorito? / Who is your favourite detective, spy or secret agent in a book, movie or TV show? Why is that your favourite one?

Como ya mencione al comienzo de la publicación soy fan de CSI, principalmente Las Vegas, pero de la franquicia que esta serie origino, también disfrutaba mucho CSI Miami y de allí mi detective favorito de todos los tiempos Horatio Caine, este detective pertenecía específicamente al equipo de criminalística de Miami y de el me encantaba que aunque era de este equipo y era obviamente el jefe, no le tenía a enfrentarse solo con un sospechoso o criminal tampoco tenía temor a sacar un arma en caso de que hiciera falta.
As I mentioned at the beginning of the post I am a fan of CSI, mainly Las Vegas, but of the franchise that this series originated, I also really enjoyed CSI Miami and from there my all time favorite detective Horatio Caine, this detective specifically belonged to the Miami crime team and I loved that even though he was from this team and was obviously the boss, he wasn't afraid to take on a suspect or criminal alone nor was he afraid to pull out a gun in case he needed to.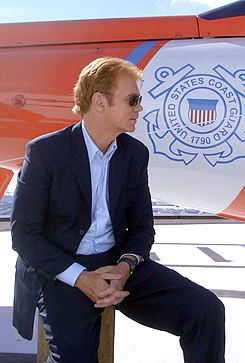 Fuente/Source

Me encantaba lo suspicaz que podía ser y además lo exigente con su equipo, presumo que por todos los fantasmas de pasado que lo atormentaban, debido a la mala fama o reputación de su hermano menor Raymond Caine, quien es descrito como un policía nada honesto ,abusivo, tramposo y arrogante, todo esto ensucia el nombre de su familia, principalmente el de su hermano Horatio ya que también era policía, quien se ve constantemente bajo la lupa o microscopio, debido al terrible comportamiento de su hermano, además de vivir corrigiendo en la medida de lo posible los desastres que su hermano había dejado, tras su primera supuesta muerte y luego tras la verdadera muerte de este.
I loved how suspicious he could be and also how demanding he was of his team, I presume because of all the ghosts of the past that haunted him, due to the bad reputation of his younger brother Raymond Caine, who is described as a dishonest, abusive, cheating and arrogant cop, all of which tarnishes his family's name, He is constantly under the microscope, due to his brother's terrible behaviour, as well as living to correct as much as possible the mess that his brother had left behind, after his first supposed death and then after his brother's real death.

Fuente/Source
Su aspecto era inconfundible un pelirrojo alto, pecoso y delgado, características de familia, que le ayudaron a identificar a una hija de su hermano, solo con verla sin dudar ni un momento, u decide apoyarla tanto a ella como a su madre, así demuestra lo importante que es para él la familia y como le duele el triste legado que su hermano dejo y lo mucho que lo amaba a pesar de sus errores.
His appearance was unmistakable a tall redhead, freckled and thin, family characteristics, which helped him to identify a daughter of his brother, just to see her without hesitating a moment, or decides to support both her and her mother, thus demonstrating how important it is for him the family and how it hurts the sad legacy that his brother left and how much he loved him despite his mistakes.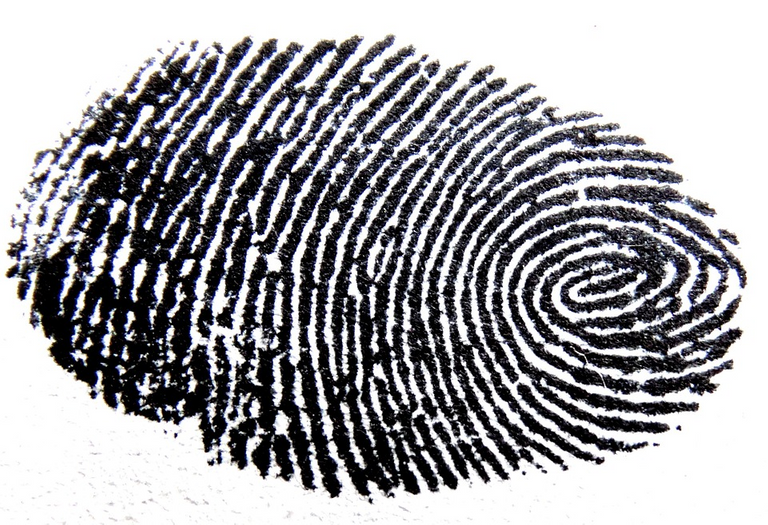 Fuente/Source
De este personaje amaba como antes o después de cada frase elocuente o significativa se colocaba los lentes, cosa que origino muchos memes, su manera de hablar o acento, actitud y determinación, su empeño en atrapar al criminal, para mi estaba en una constante búsqueda de la justicia.
Of this character I loved how before or after each eloquent or significant sentence he put on his glasses, which originated many memes, his way of speaking or accent, attitude and determination, his determination to catch the criminal, for me he was in a constant search for justice.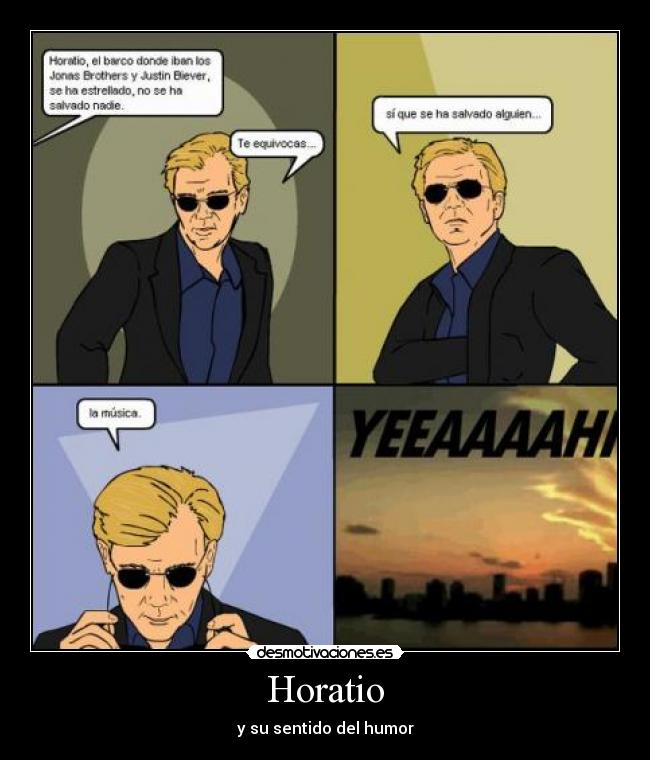 Fuente/Source
Otra cosa que me gustaba de él es que siempre vestía de traje no usaba corbata, pero aunque era un detective que se decidió a ser criminalista no tenía el aspecto de su homólogo de las Vegas, en pocas palabras no le tenía miedo o respeto a usar armas y era enfático con su equipo en el que debían mantenerlas en perfecto estado, ya que su vida en algún momento podría depender de ello, además se enfrentaba solo cara a cara con sospechosos y criminales sin mostrar nada de temor.
Another thing I liked about him is that he always wore a suit, he didn't wear a tie, but although he was a detective who decided to become a criminalist he didn't have the look of his Vegas counterpart, in short he had no fear or respect for using guns and was emphatic with his team that they had to keep them in perfect condition, as his life at some point could depend on it, plus he would only come face to face with suspects and criminals without showing any fear.

No puedo retirarme, sin mencionar que gracias a esta pregunta, vi muchos videos de escenas de este personaje y por acá les comparto algunos, espero los disfruten, así me retiro, deseando conocer si como yo son buenas detectives, aunque de eso no tengo duda, jajaja y, también desando conocer cuál es su detective favorito, así que me lo pueden presentar o mencioanar en los comentarios.
I can't leave without mentioning that thanks to this question, I saw many videos of scenes of this character and here I share some with you, I hope you enjoy them, so I leave, wishing to know if you are good detectives like me, although I have no doubt about that, hahaha, and also wishing to know which is your favourite detective, so you can introduce me or mention it in the comments.



Translat with www.DeepL.com/Translator (free version)
Comunidades y proyectos que me apoyan / Communities and projects that support me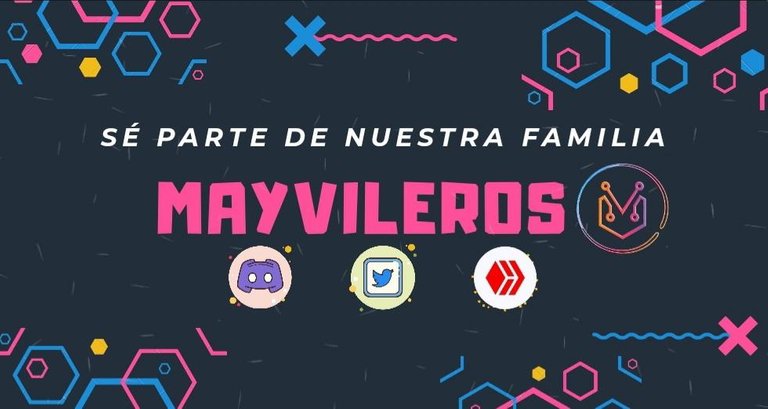 cClick on the banner to get redirect to the server. Art made by @tripode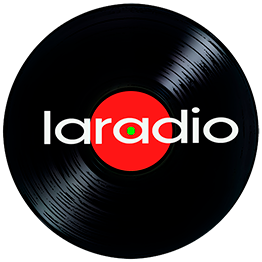 Art made by @oscarps

Aliento banner made by @eddiespino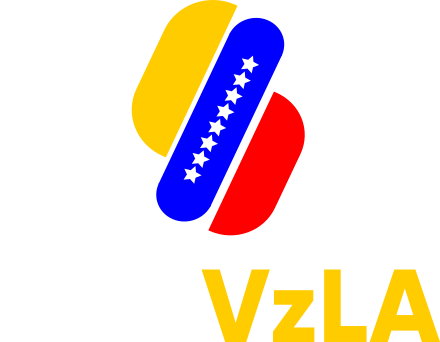 ---
---