My Actifitivity: December 17 2021 🌍 💩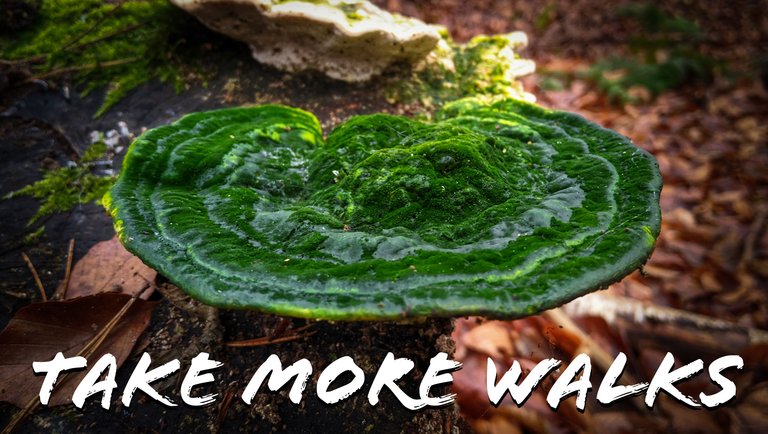 Friday.
I have proof! The truth is real! These forests grow on a discworld.
Did I mention it's Friday? #FungiFriday, not just that... #FlatEarthFriday!
If you've paid attention to the newer installments of Star Trek, then you already know about the mycelial network that interconnects space and time. If you're not so hip to Star Trek, just know it's 100% science fact.
Now if time and space are interwoven by mycelial structures it naturally makes sense that a plane of existence would grow from it like a mushroom in the forest?! D'oh! Yes!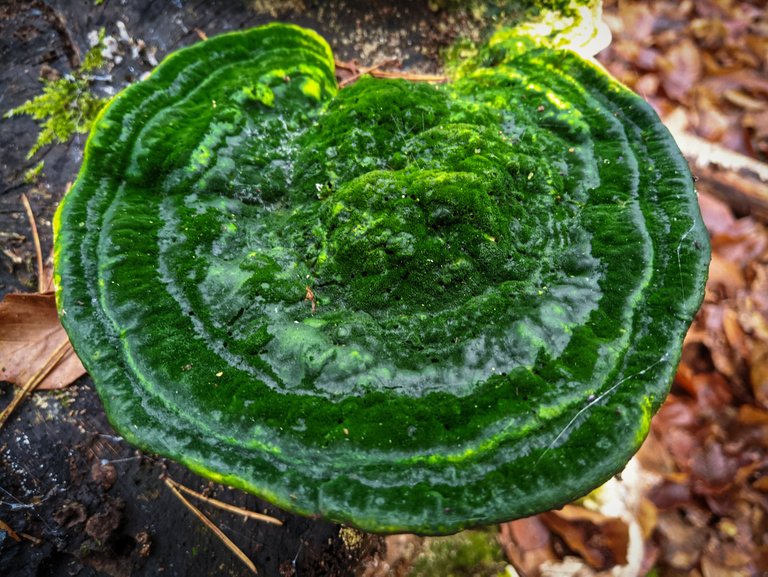 It's true, worlds come in all fungul shapes, sometimes flat, bulbous, stringy, even slimy or gooey!
And don't even get me started about Atlantis. Concentric circles of land and water... yeap, you can see it too, can't you?! You just have to open your eyes!
Have you ever wondered

what a flat earth looks like from below?

No, there's not an elephant,

it's just a dead tree's trunk.

Now see for yourself, here you go: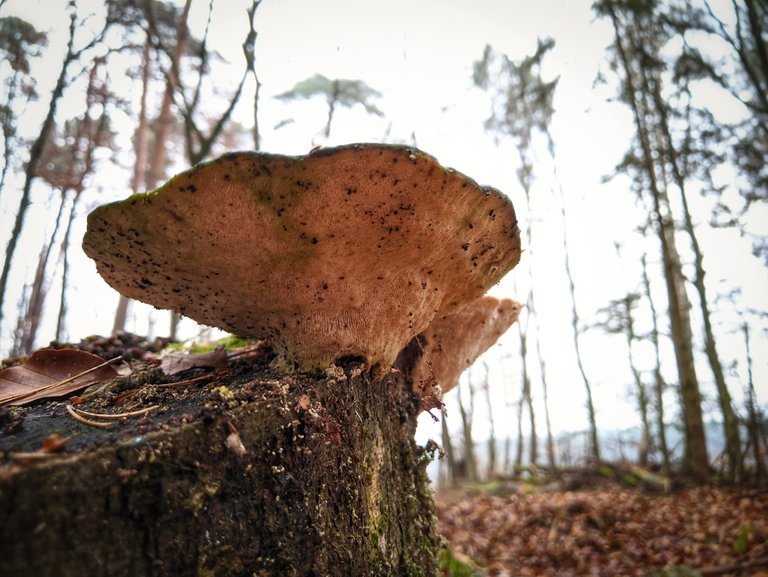 If it wasn't obvious already, this is quite a #shitpost. All the credit should go to someone else and their inspiration. Just so you know who to blame.
The vague idea has been lingering for a while and I spontaneously decided to make it happen today.
Here's even more proof of the supernatural. The mycelial network connected my present decision with some random doggo who must have been walked by a little while earlier just to add a moral to the story.
A little CONTENT WARNING, if you have a weak stomach, just SCROLL PAST THE NEXT PICTURE QUICKLY.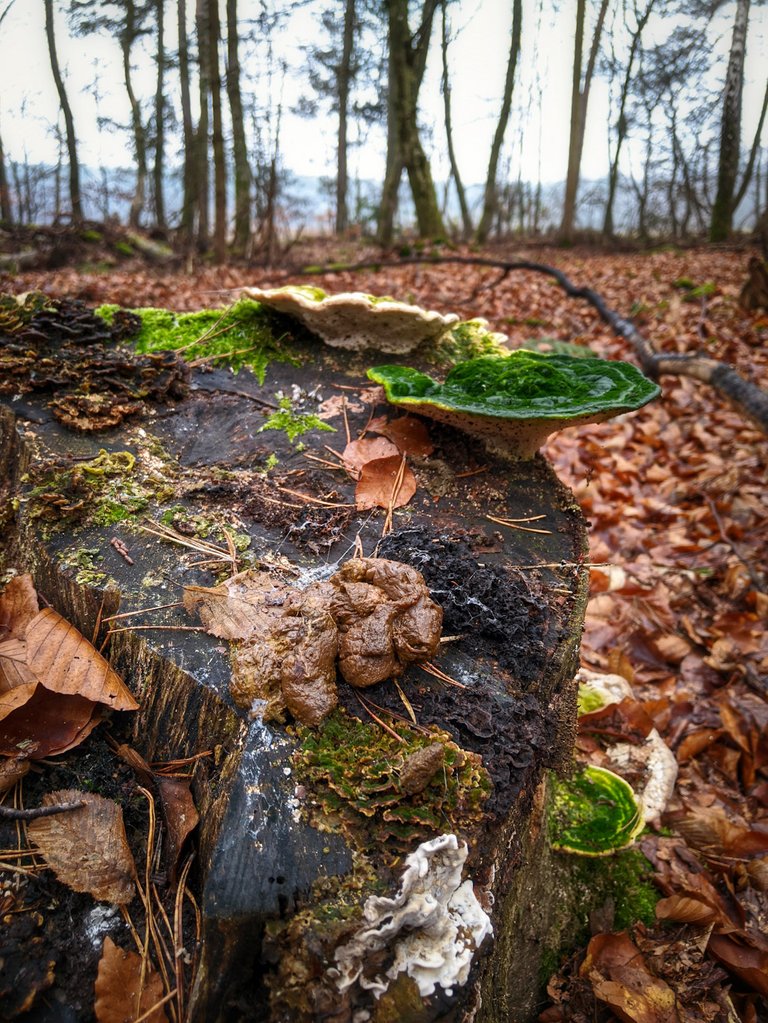 Doggo's human might want to consider a better diet for their poopy buddy. I am sorry I made you look at that, I had already walked away when I realized what a gross but great coincidence that was to complete my #flatearthfriday #shitpost.
Oh well, I shouldn't just leave you with a pile of poop. So here's some updates on yesterday's subjects
The red bubbly thingies appear to have shrunken a tiny bit. I tried to google-fu what they might be but I didn't get much clarity. Still not sure if it's part of the moss, maybe something parasitic, pretty sure it's not insect eggs though!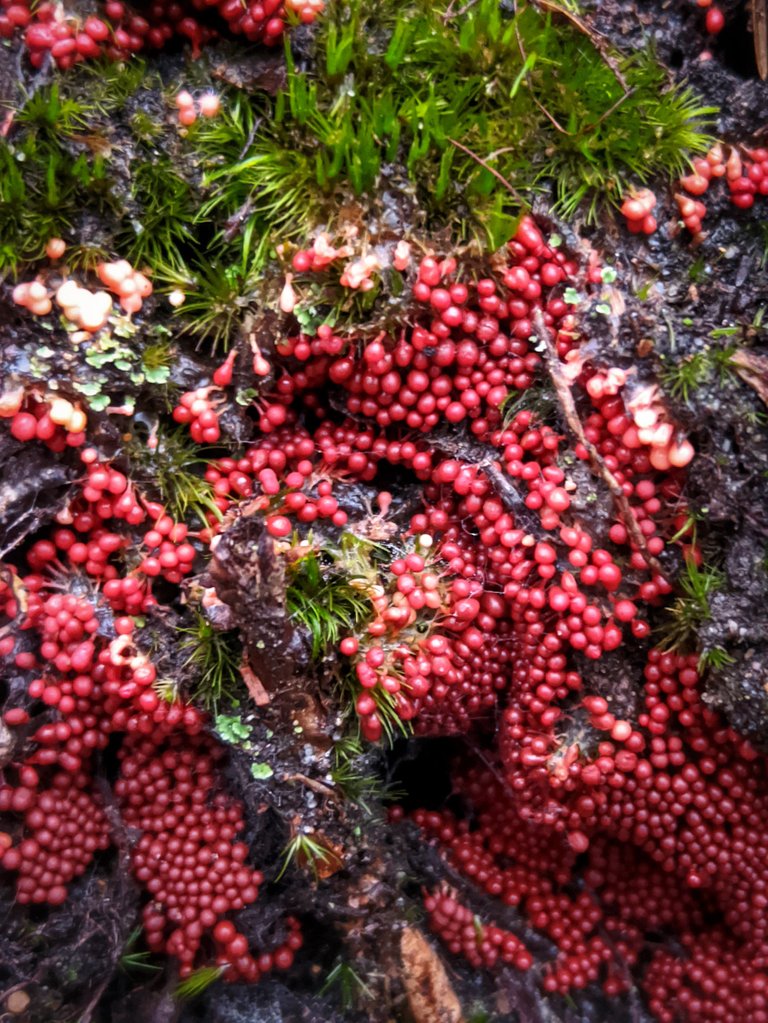 And the star of yesterday's show. I told you so, he wouldn't be around for long. Just a day later and he's already starting to slump over. Still good enough for some eye candy to make up for the turd.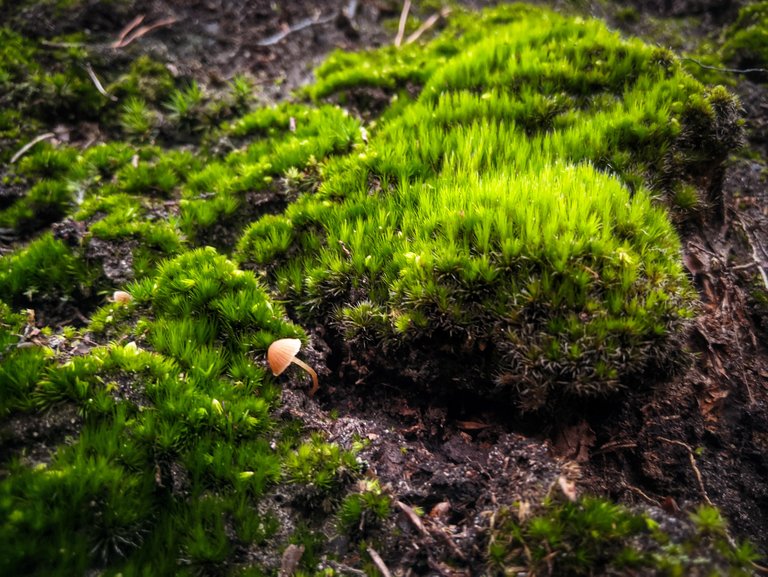 Thanks for your time!
 
This report was published via Actifit app (Android | iOS). Check out the original version here on actifit.io




17/12/2021

23879

---
---