Traveling the World #218 - Harbour Town Premium Outlets @ Gold Coast, Australia
Hi Everyone,
We love going to factory outlets but the ones in Sydney aren't that great compared to the ones we've been overseas especially in Europe. The best outlet that we've been to in Australia would be the Harbour Town Premium Outlet at the Gold Coast. We've been here a few years ago but since our visit, they have changed the stores a bit and have a new eatery area which gives visits lots more choices from food court food to sit down restaurant options. As we were visiting during the Christmas/New Year period, we are hoping to get some good discounts in particular we are looking for shoes for the kids for the new school year.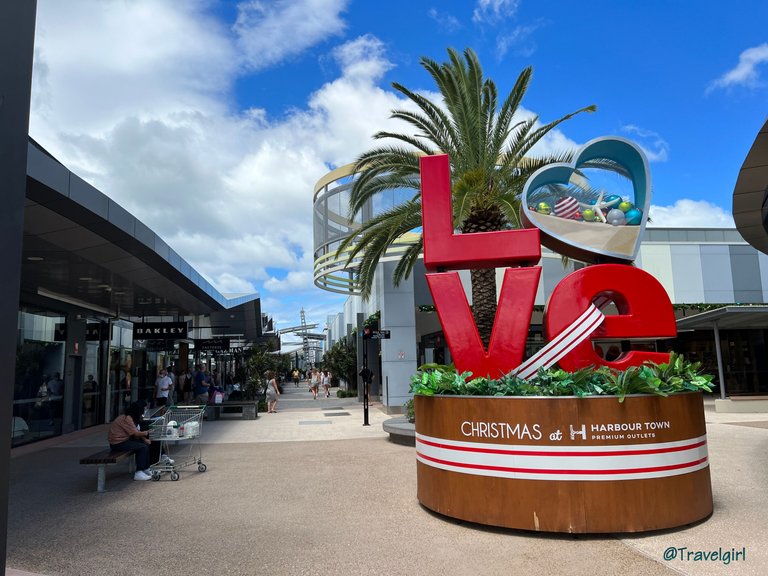 There are lots of parking around the outlet so we chose a side were the fashion stores are located. Before we arrived, I actually narrowed down some stores we really wanted to check out as we know kids don't have lots of patience but we ended up going into most stores at the outlet even though it wasn't on our list. I have noticed amongst the two boys, BB M was a great shopping. He got right into trying on shoes at nearly every store (he loves shoes!) and doesn't complain much if we were trying on clothes or looking at other things.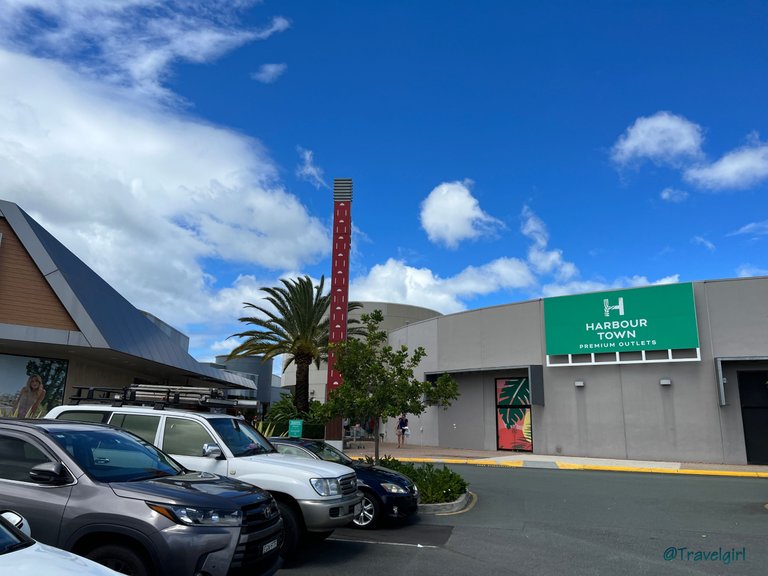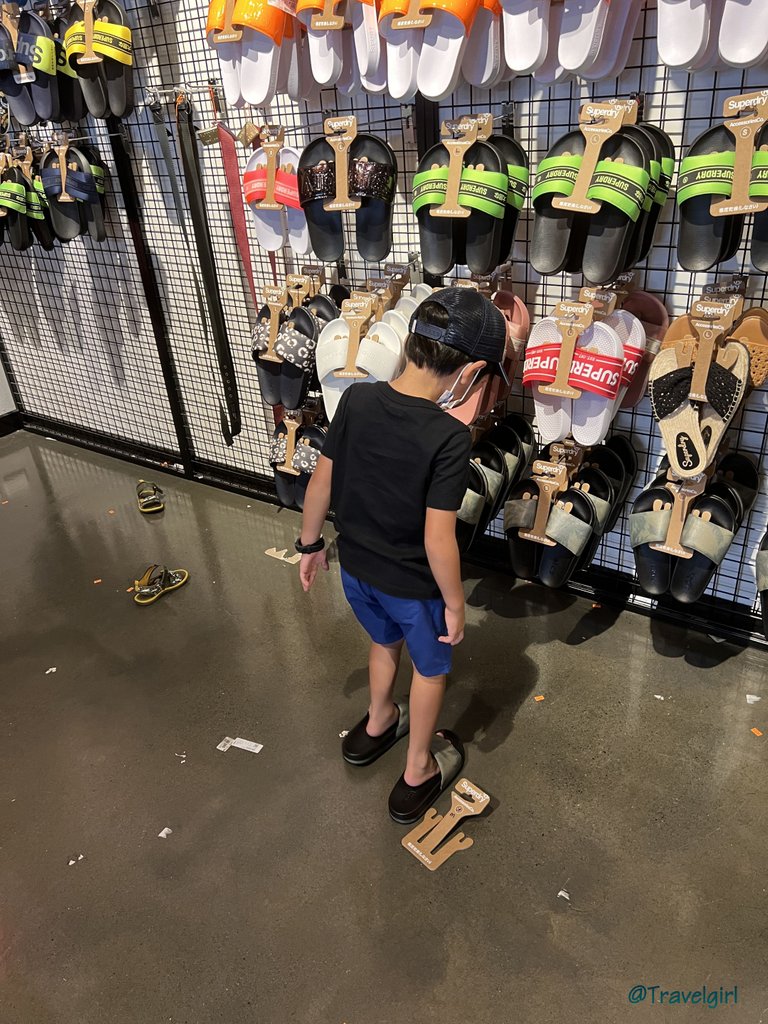 The stores at the outlet range from lower end brands to high end so there is something for everyone. During our visit, most stores have extra discounts if you buy one or more items and the discounts gets better if you buy more. Other stores we noticed that discounts vary from item to item so if you don't mind taking your time, you could get some bargains. We also tried to look for some rashies as they do cost a bit at the stores and we found some really decent brand ones for at least 50% off plus additional discounts.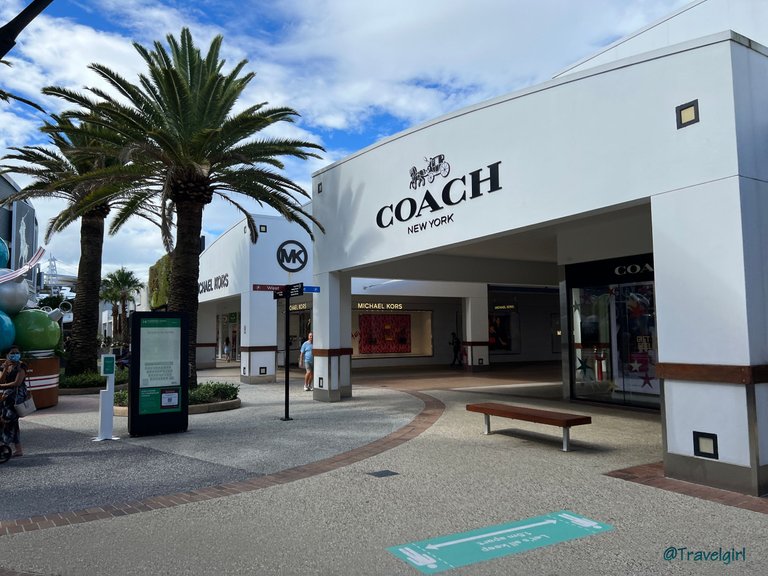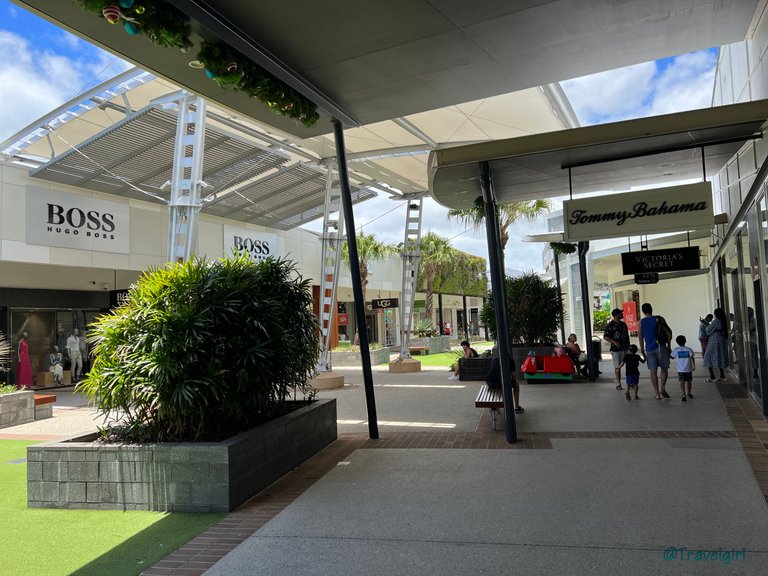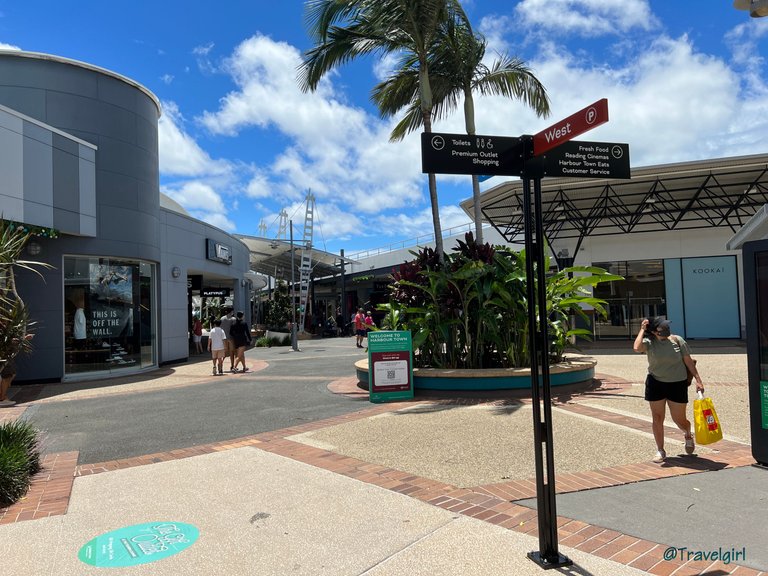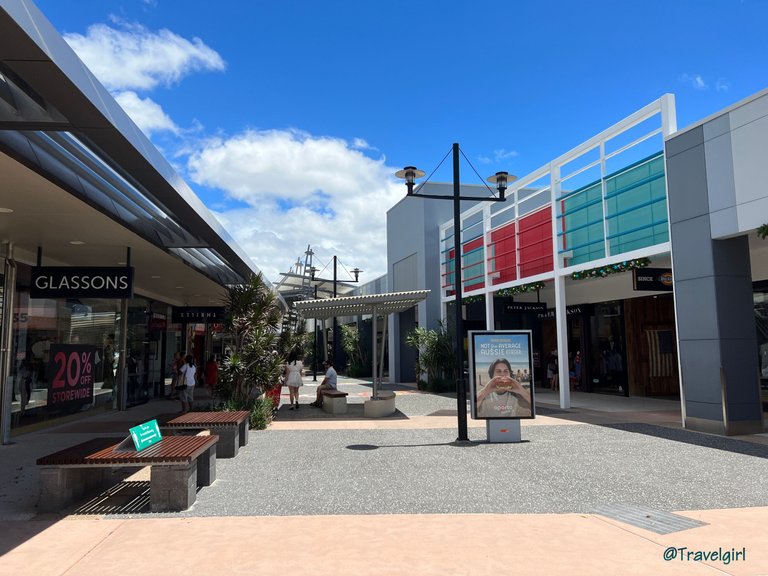 Although we didn't sit down for lunch this time, I was really impressed with the new eating area. There were lots to choose from and maybe it was during COVID, there were plenty of seating room with very little crowd. Apart from the food area, there are cafes and coffee/juice carts around the outlet to keep you hydrated and fed while you shop. The kids sometimes do get pretty tired so they would wait outside the stores where there are plenty of seats around for people to take rests.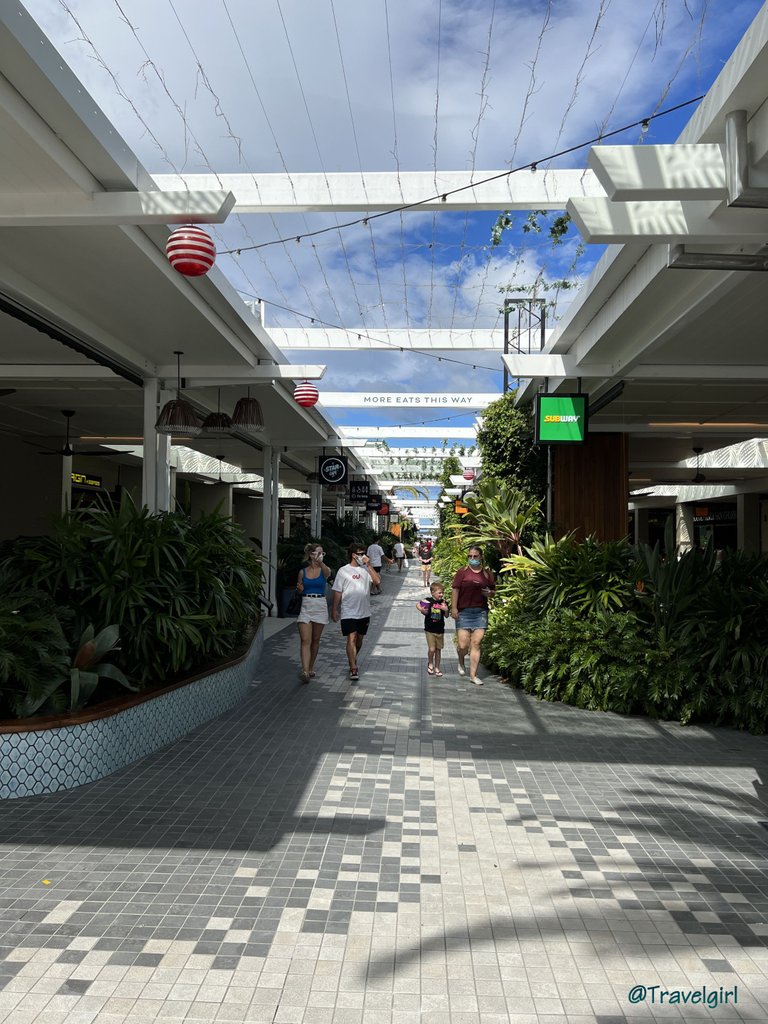 Of course we bought some goodies and found the school shoes we wanted. The prices we paid here were definitely better than what we can find back home in Sydney. Everything we bought were bargains in my opinion and I wish we had most time. Adidas had the best discount (I did drive back 2 days later to get a few more things for myself) in particular the shoes and active wear. Bargain of the day would be my Superdry jacket which was originally over $250+ but now I paid $40 as I had another 20% off the sale ticket price. You definitely can't buy a Superdry jacket back in Sydney so if you are around the Gold Coast, this is the best place to find some treasures.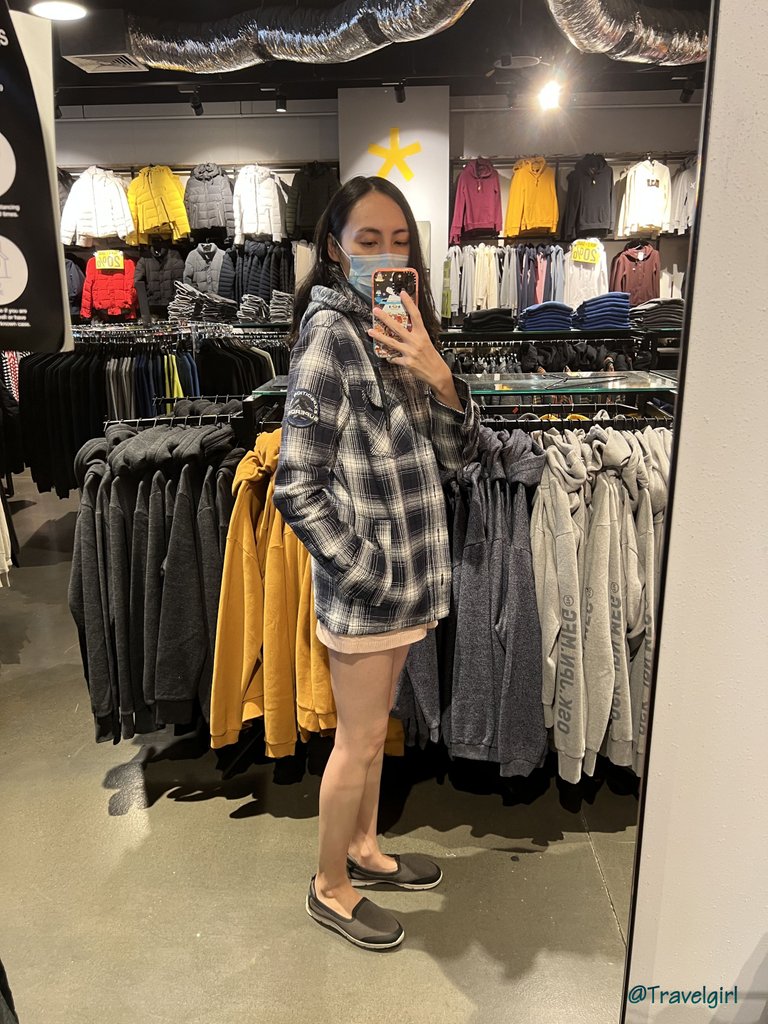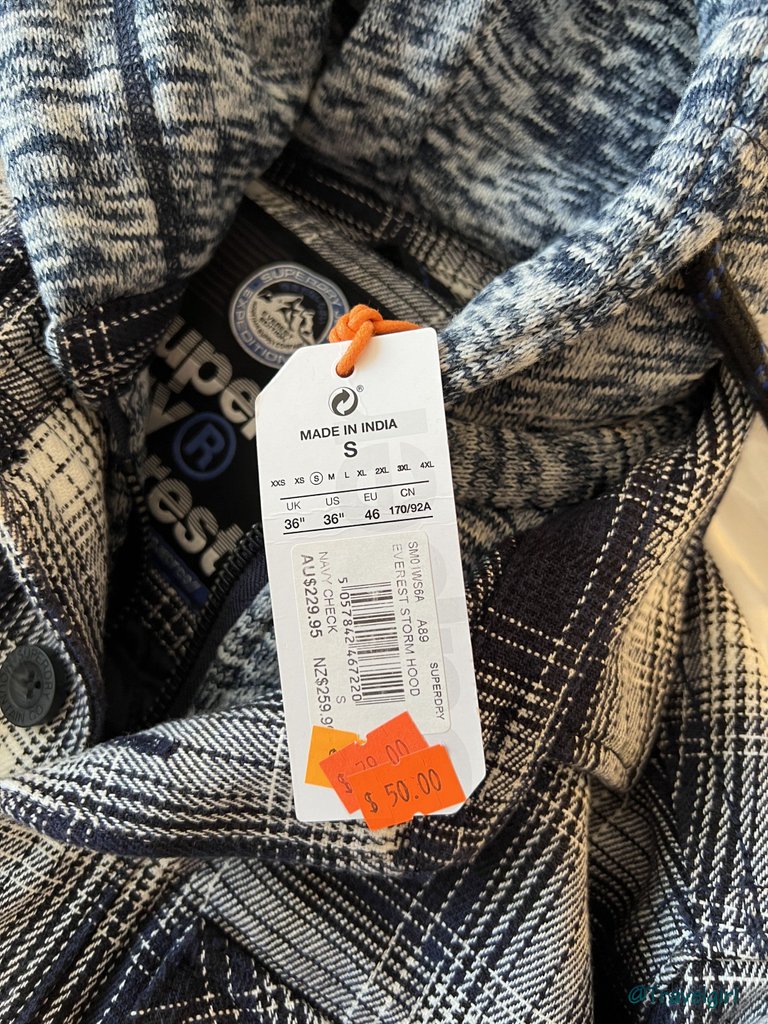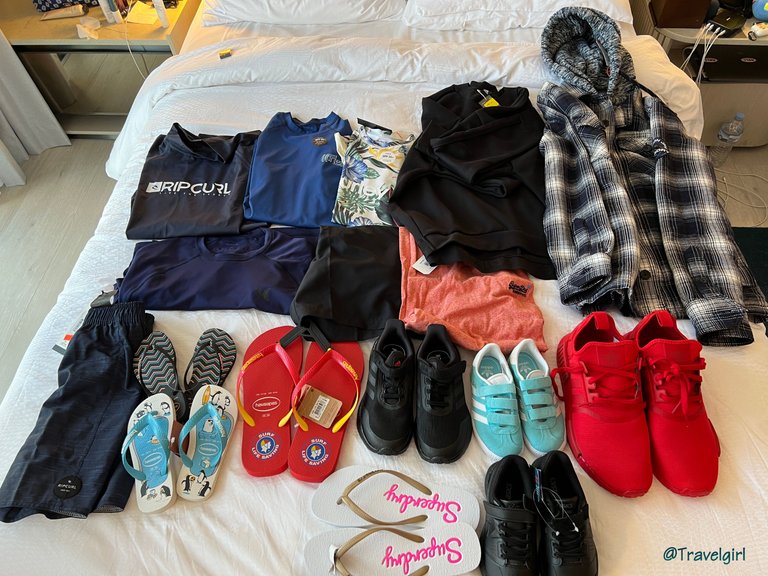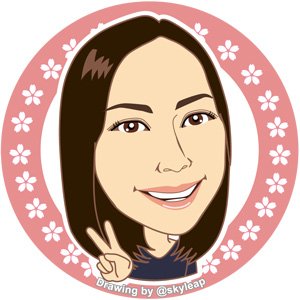 ---
Thanks for reading. If you like my post, please follow, comment and upvote me. There will be more exciting posts & destinations to come.
All photos & videos are taken by me & co in all my blogs/stories unless quoted.
---
---