Travelgirl's Hotel Review - Sea World Resort Room Review
Hi Everyone,
After we left JW Marriott Resort, we drove to Sea World Resort which was around 15 minutes away to start our next adventure. We chose this resort in particular is because it offers a 3 day pass to visit their theme parks and the best part is we live right next door to Sea World. It is super convenient and from what I have read online, super kids friendly so we decided to give it a go. It is a 4 star hotel and the price was half of what we paid for the Marriott and this price includes the entry passes to all the theme parks. When we booked, we booked the nearly renovated room with two queen beds which we were glad we did as the old rooms that have yet to be renovated looked really sad and they were similar price so it is best to check carefully which rooms you have booked.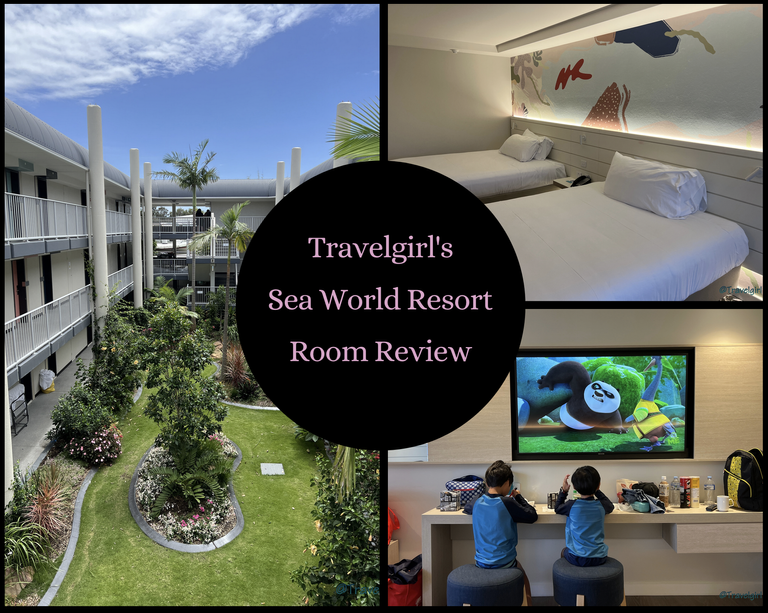 Our rooms were ready slightly early so we were able to check in quickly. We were given a room on the far wing of the resort but it didn't bother us as the boys love a bit of a run to get that energy out from one end to the other. Our luggage was already there waiting for us when we arrived which was fantastic. The two queen beds were great and we all went to claim our positions. There was a small balcony outside but we only used it to dry some swimmers, wasn't a great view facing the carpark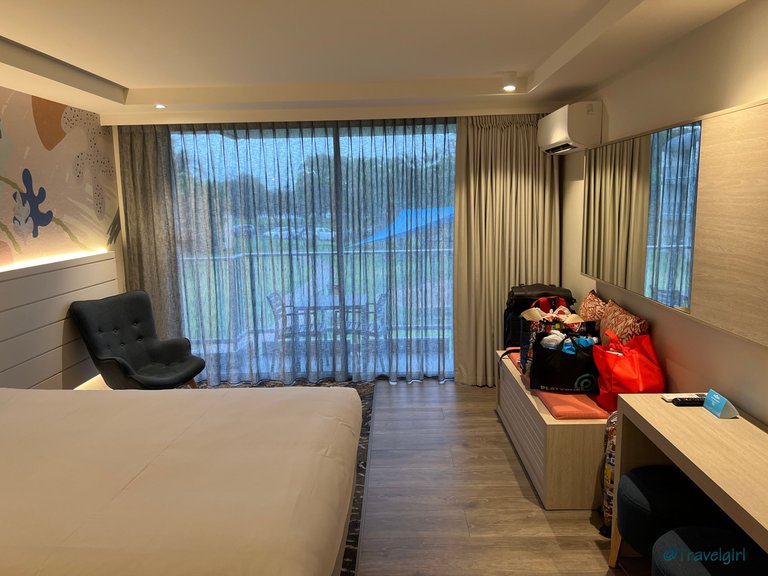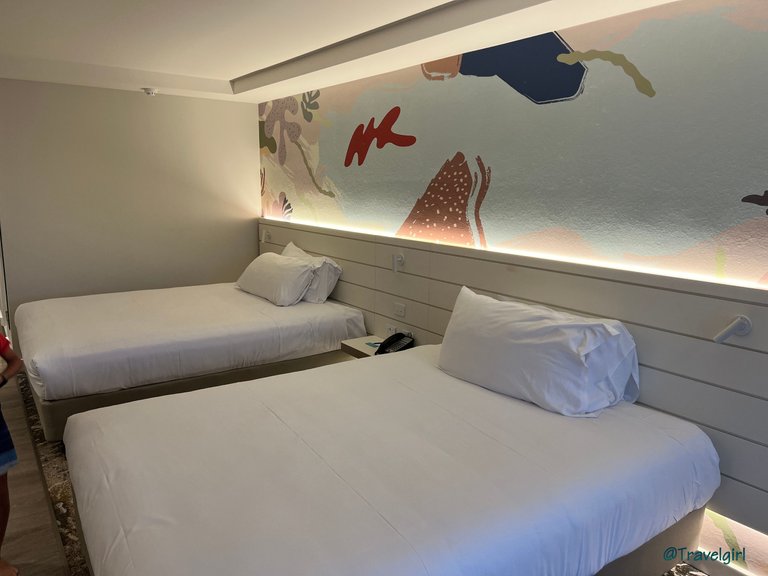 It had the basics amenities including a small fridge, tea and coffee, hair dryer and so on. It was basic but was enough as we didn't stay in the room that often unlike at the Marriott we did stay in the resort a lot as everything was in the one place. There were nice pillows for everyone and these pillows were extra long which makes turning more comfortable. The bathroom was very tiny but sufficient with basic shampoo and conditioner. Although we didn't use the towels, it looked very rough so that area could be improved considering it is a 4 star hotel. The room was nice and wide, plenty of space for luggage and walking around. The beds were very comfortable as I think they were brand new beds which came with the new room as everything was brand new.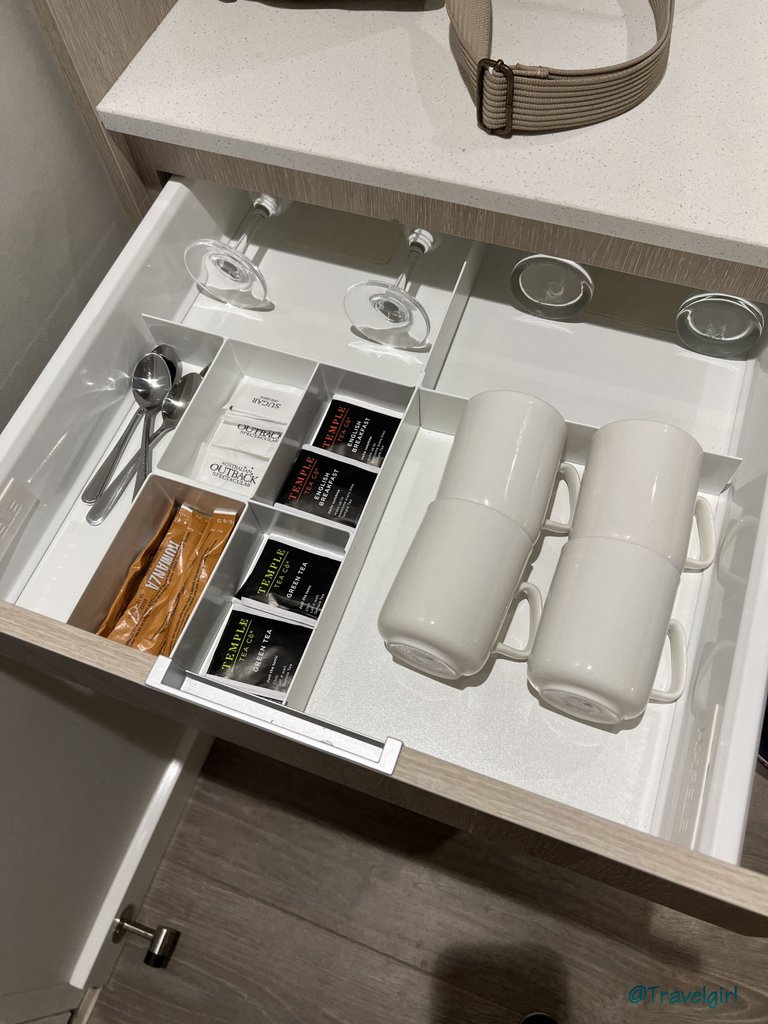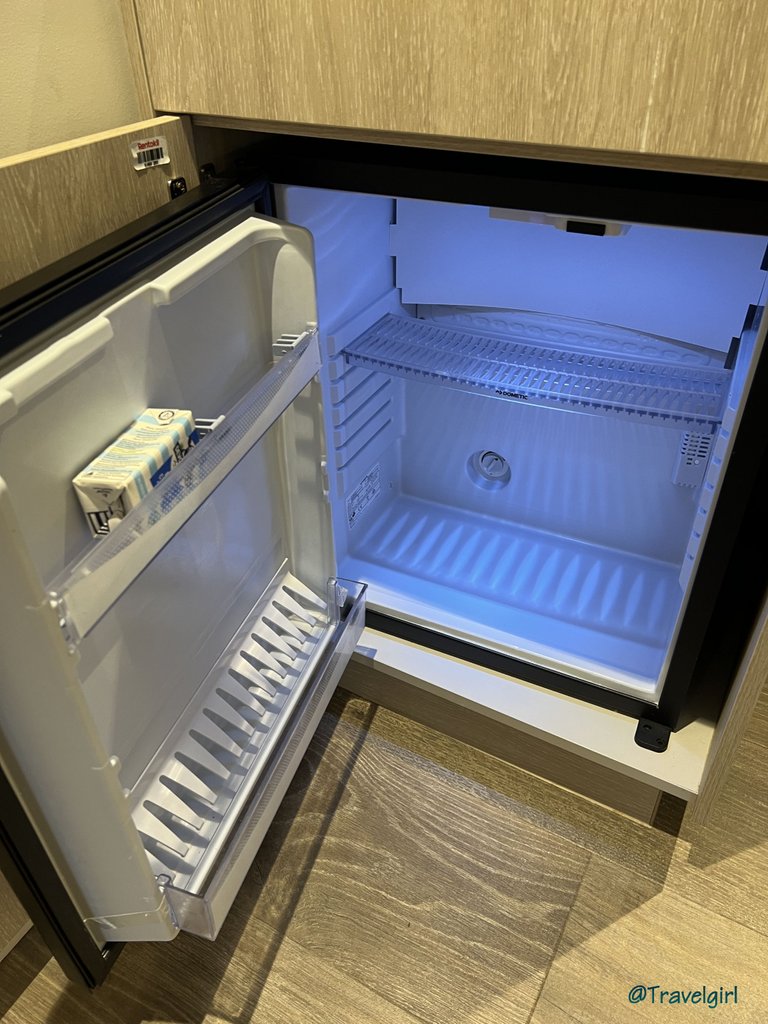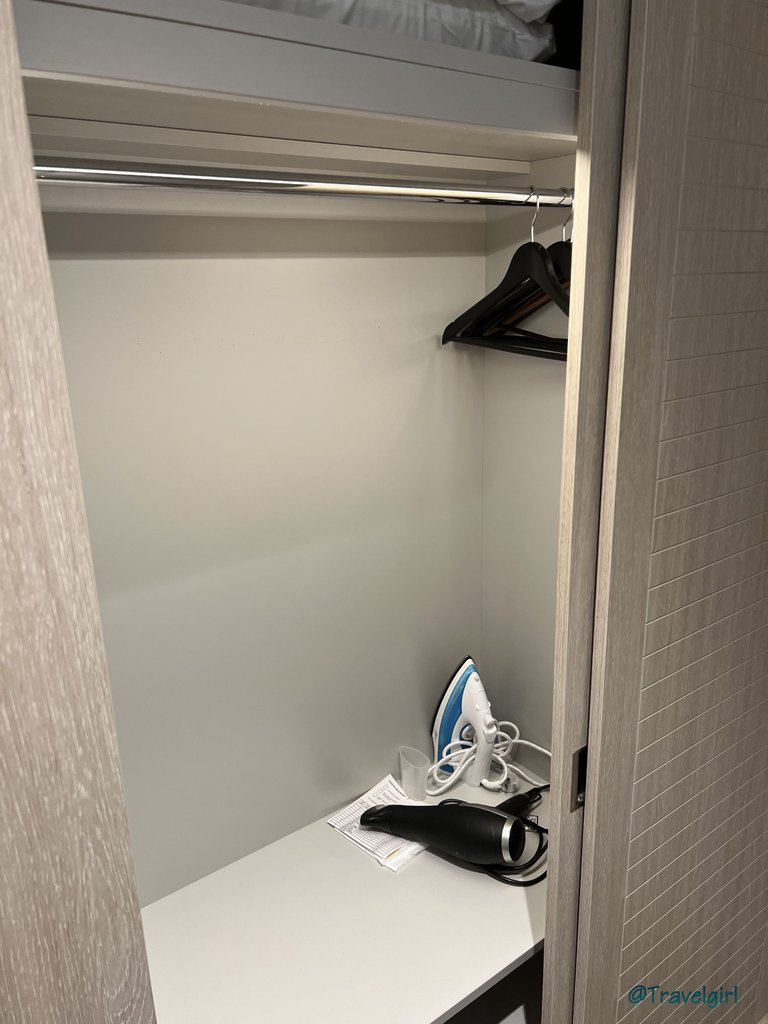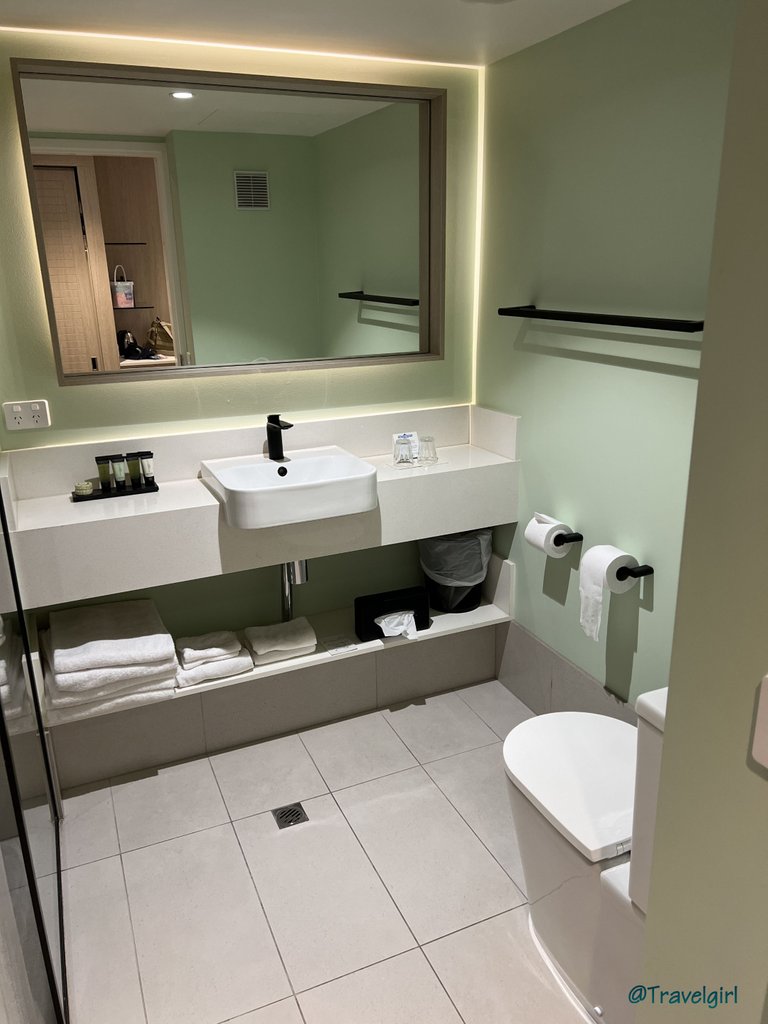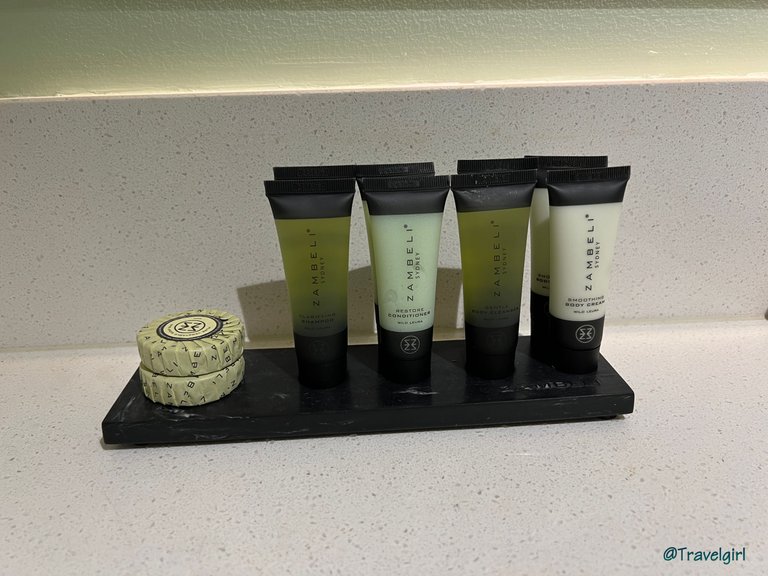 We also love the long table right in front so this allows the kids to eat and play in one area. The designer really thought this through and having this long table gives a nice seating spot for the kids to settle unlike at other hotels, the tables were so tiny it was pretty much useless. The lighting here was bright which makes cleaning up and packing my easier. There were barely any noise except we did hear our neighbours move out of the room but other than that, it was very quiet. The hotel looks basic on the outside but again it is great value when the theme park tickets are included in the room price.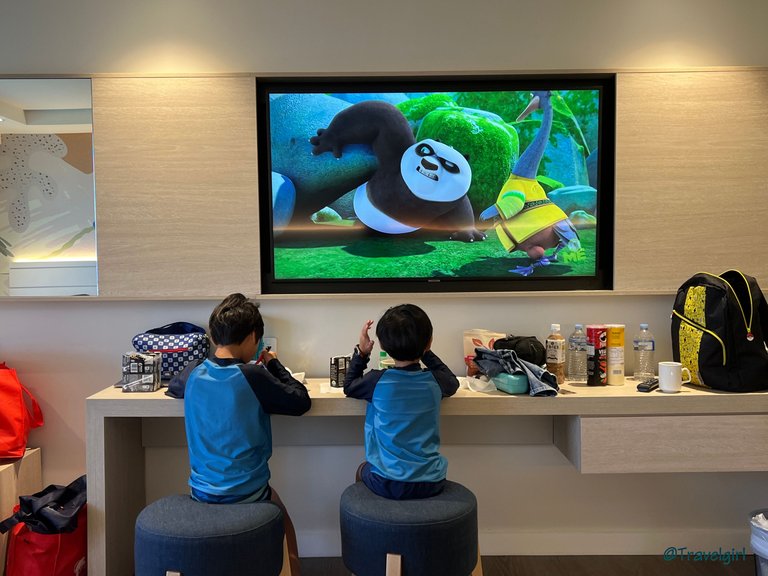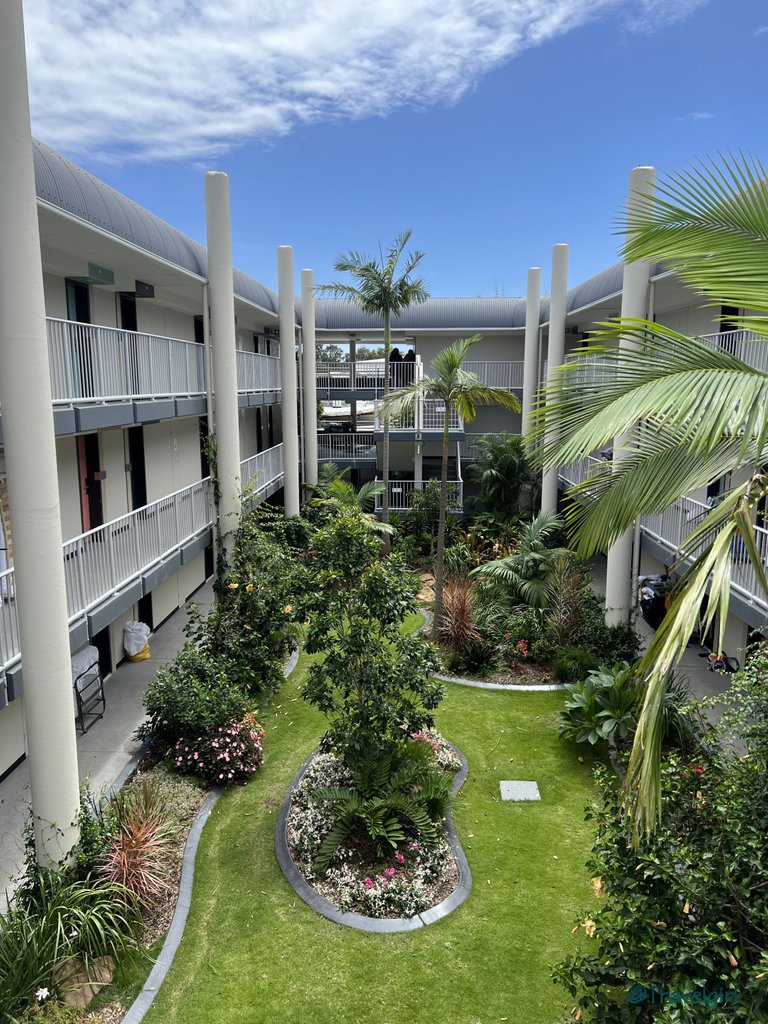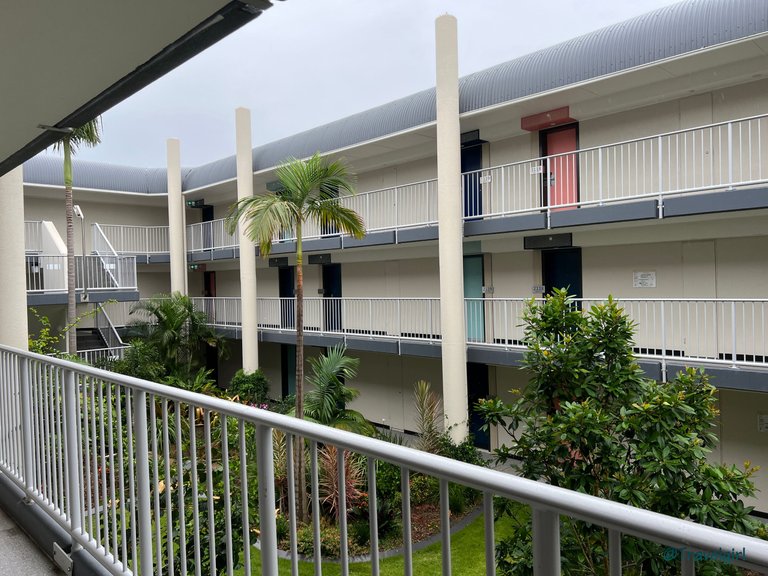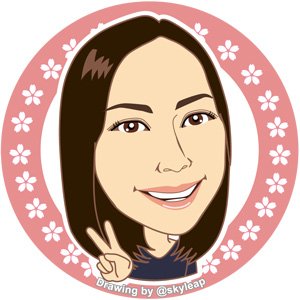 ---
Thanks for reading. If you like my post, please follow, comment and upvote me. There will be more exciting posts & destinations to come.
All photos & videos are taken by me & co in all my blogs/stories unless quoted.
---
---