Splinterlands Spellbook Starter Experiment - How Much Did I Earn ....
Hi Everyone,
I've seen so many people complain on Discord and Telegram they can't earn anything on Splinterlands or don't waste money getting a spellbook. So I thought maybe I should test it out myself to see how much I can make with just a Spellbook + 200 DEC to start me off to rent cards. I always tell new users to allocate $10 for spellbook and $10 to rent/buy cards so that way you can play at a nice level. I haven't played a lower level league for a long time and I have to say it is pretty challenging. It feels like I have to re-group all the cards I am so used to playing to another combination and it took me awhile to get the hang of it. I also find that I am very limited in cards and with limited funds (I could have spent more DEC) I just rented the minimum to get by and move up the league. The target is to get to silver 3 so I can get improve my chances each time I open up the chests, I don't want credits.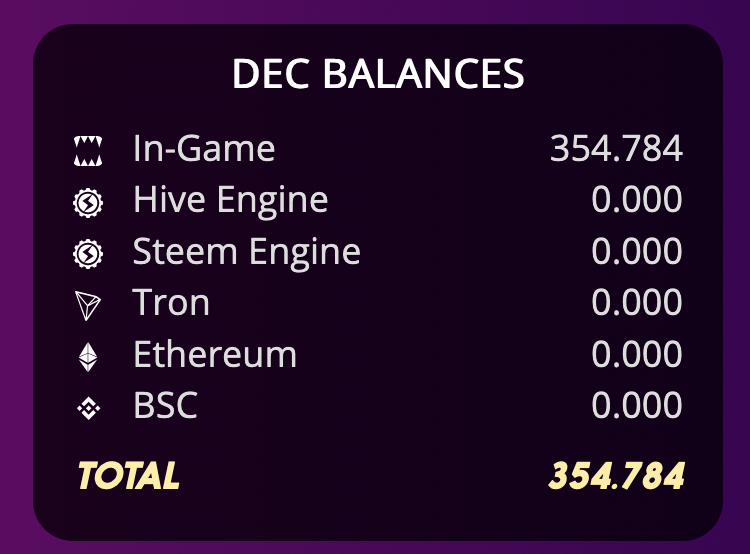 I decided to use water and fire splinters so I don't have to rent too many cards. Two main splinters should be enough to start off and then if I find I'm lacking, I'll get more. The main focus on the first two days is get as much DEC as I can and move up the league. Once I have enough DEC, I can rent more cards to get more collection power. The aim is also accumulate more DEC to prep for end of season rentals which can go pretty crazy especially with more players coming into the game. What I am is lacking time so I try to play my quests daily but I don't always use up my ECR or else I would have gotten more DEC so hopefully that would change this season as I want to see how far I can go for a month or two.
By the end of season, I was very happy to land on silver 1 with a rating that is gold 3. Not bad considering I just rented most cards and used any cards I opened up with chests. Each day the aim is to get in silver 3 or above, then I'll be set. Remember the new change anything in Bronze 1 and under, the chances of opening cards have greatly reduced and there are no more DECs in chests and have been replaced by credits. In order to get the maximum on what I can for renting, DEC is the way to go. Let me show you what my season rewards where below.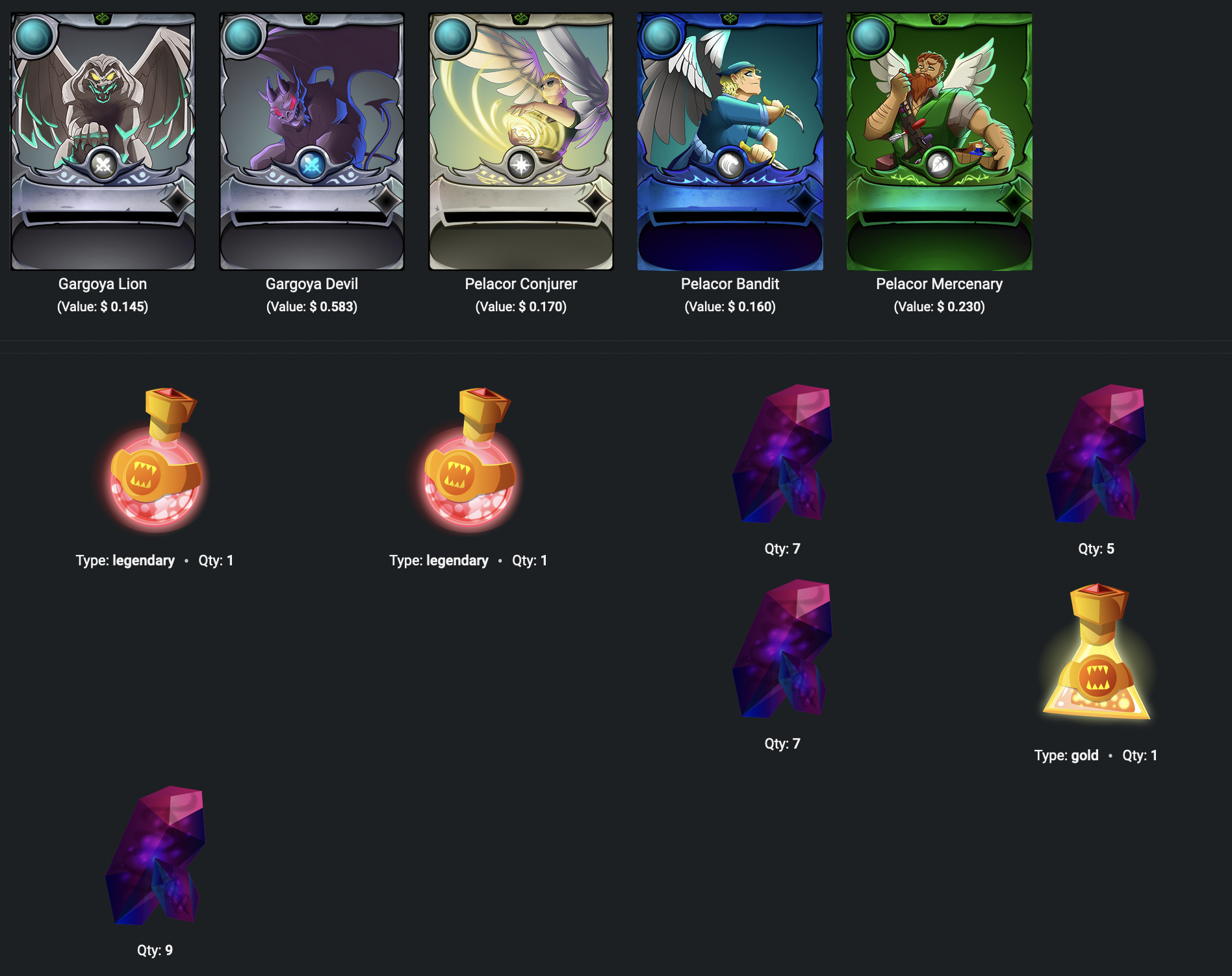 In the end, I had made 354 DEC (the initial 200 DEC have taken out of the total), a few credits and received 12 reward cards. The cards are worth around $3 which in total including DEC, I have made around $8 back. That means in 2 seasons, I would have completely made my money back from the spellbook and got some cards which potentially can worth more as more players come in, demand for cards will increase. I am thinking as I generate more DEC, I would be able to rent more cards to level up higher or even get cards with the DEC earned from playing daily. I would have made more DEC if I used up the daily ECR but with the limited time I've had, this is a great result. I will go on with this format for a few more seasons to see how I go, but I want to let all new players know, don't expect to make a fortune in a week, take it slowly, learn the game and enjoy.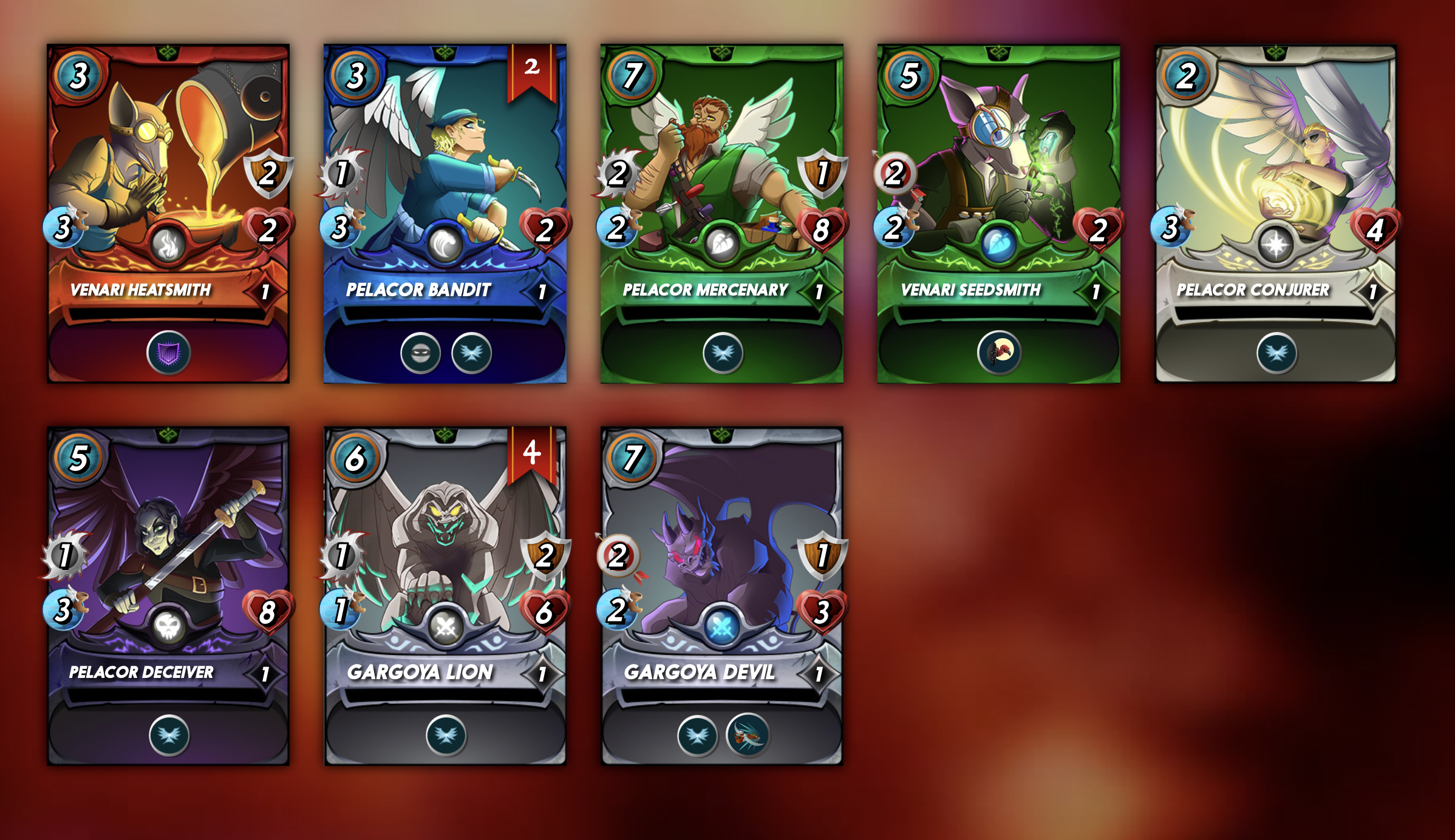 Source - Splinterlands & Peakmonster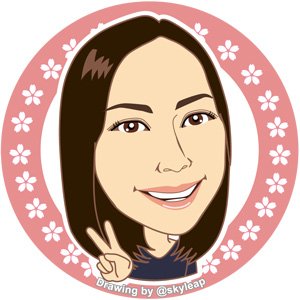 ---
Thanks for reading. If you like my post, please follow, comment and upvote me. There will be more exciting posts & destinations to come.
All photos & videos are taken by me & co in all my blogs/stories unless quoted.
Posted Using LeoFinance Beta
---
---