New Lucky Ducky Originals NFT Added To My Collection

Hi Everyone,
Remember a week ago, I bought my first non gaming NFT, NFT shoes by Jimmy Choo. A few days later I decided to get some Ducky ones as a friend of mine here on Hive is a SUPER fan of ducks so I thought I'll grab a couple for the fun of it. My kids love ducks in their bath so having the feeling to hold a couple of duck NFT would be pretty fun. The other reason I bought them is I love opening mystery boxes, just like opening Splinterlands packs, the unknown is exciting. Again these Duck NFT boxes are on Binance so I have my BUSD ready to get them.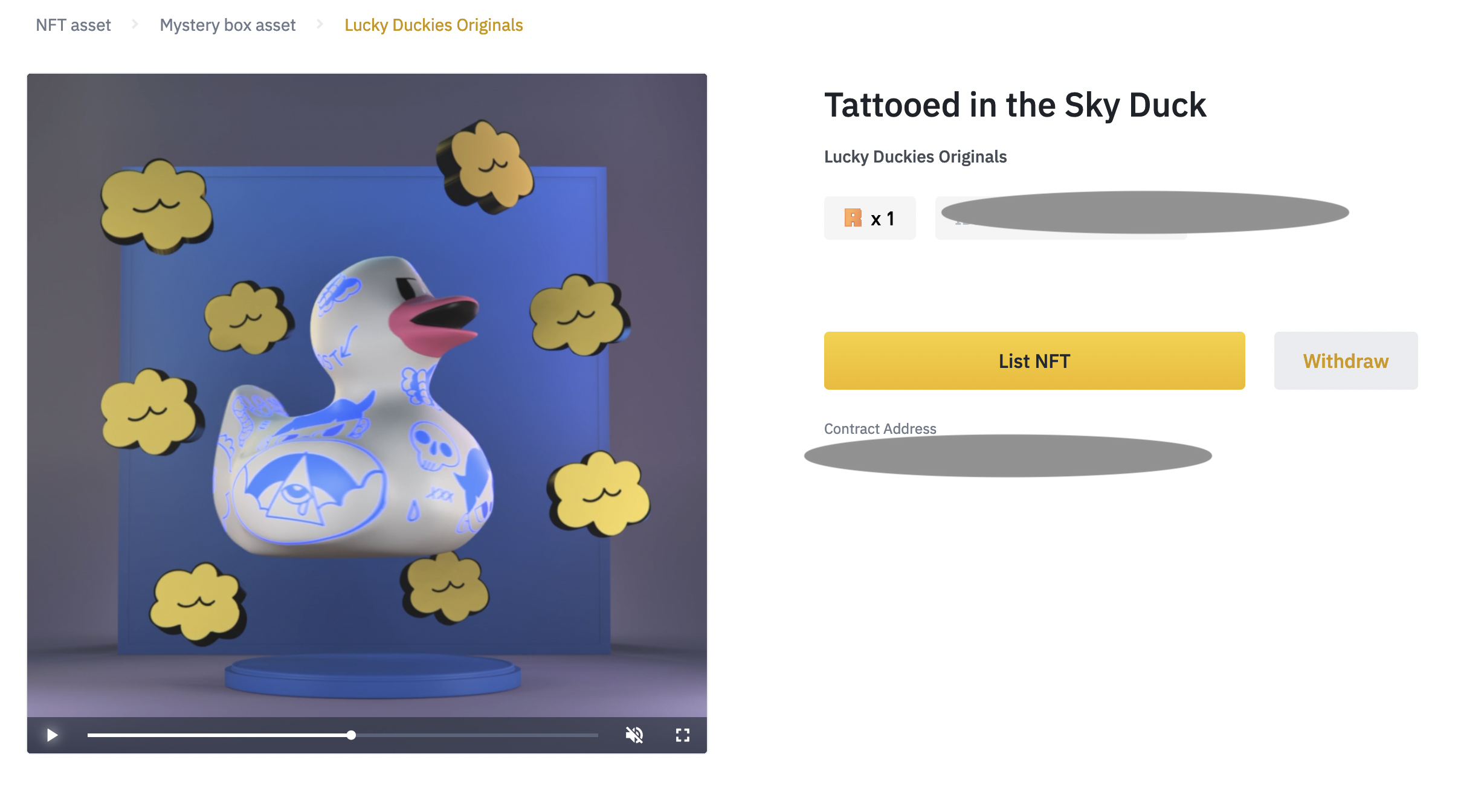 I opened 2 in the end with a rare and normal version. The rare one is called Tattooed in the Sky Duck and the normal one is Grass Duck. Looking at the history behind the creators, they are based in Singapore and there are a total of 25000 to be minted. Like last time with the Jimmy Choo shoes NFT, I didn't open all the boxes and left 1 box unopened. I paid $20 BUSD on the day and looking at the market, they are already reselling at just under $29 for an unopened box. Pretty good considering it doubled in value in a week.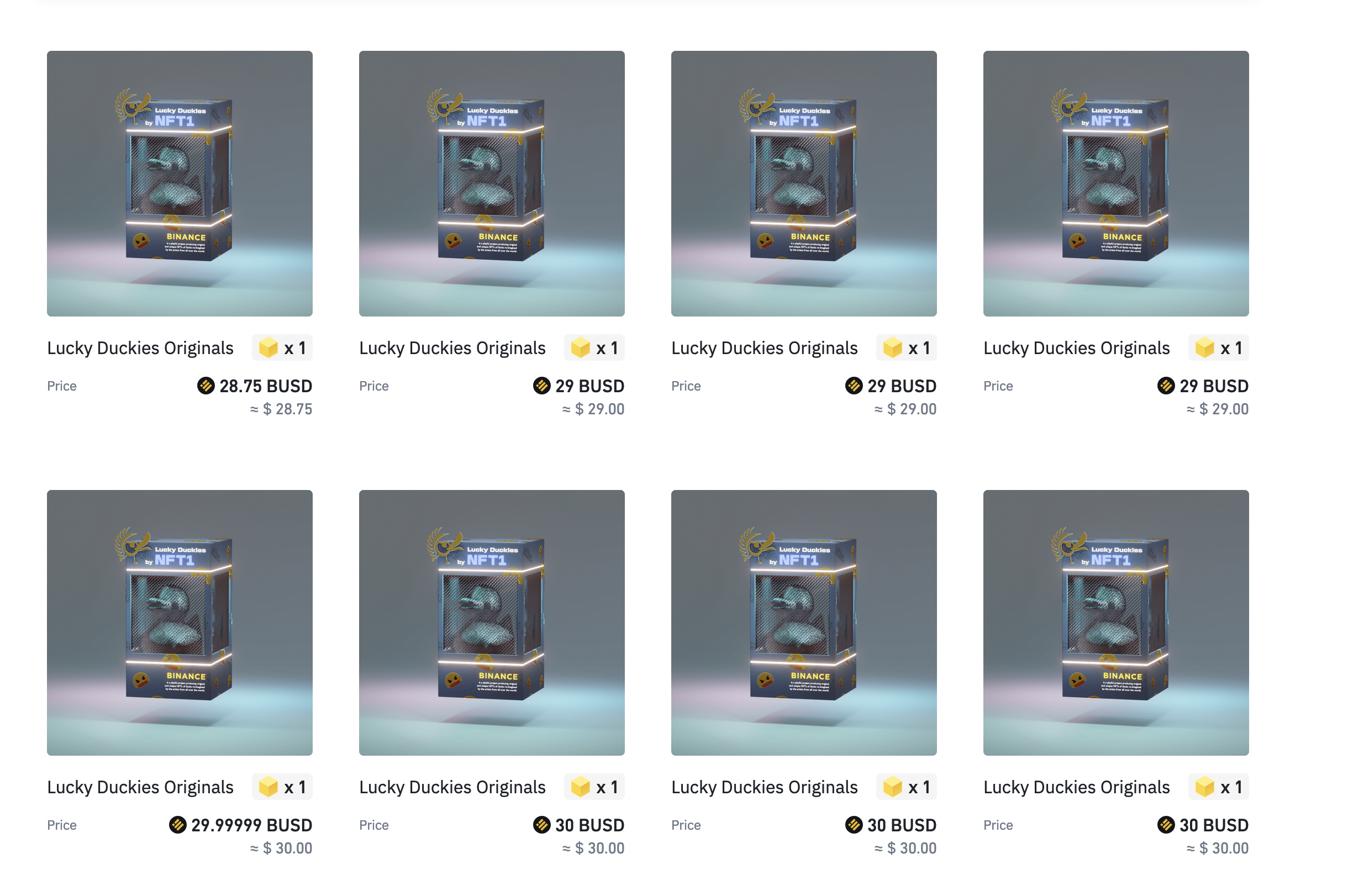 Below is the list of the rarity of the ducks available. The rare one I opened Tattooed in the Sky Duck is 1 out of 1125 of them and have a probability of 4.5% of opening one. The normal one has more of them in the market and probability is way higher which is why it is super cheap on the market (currently under $8 each at the time of writing). There is another page with less rare version which can be seen on the Binance NFT page.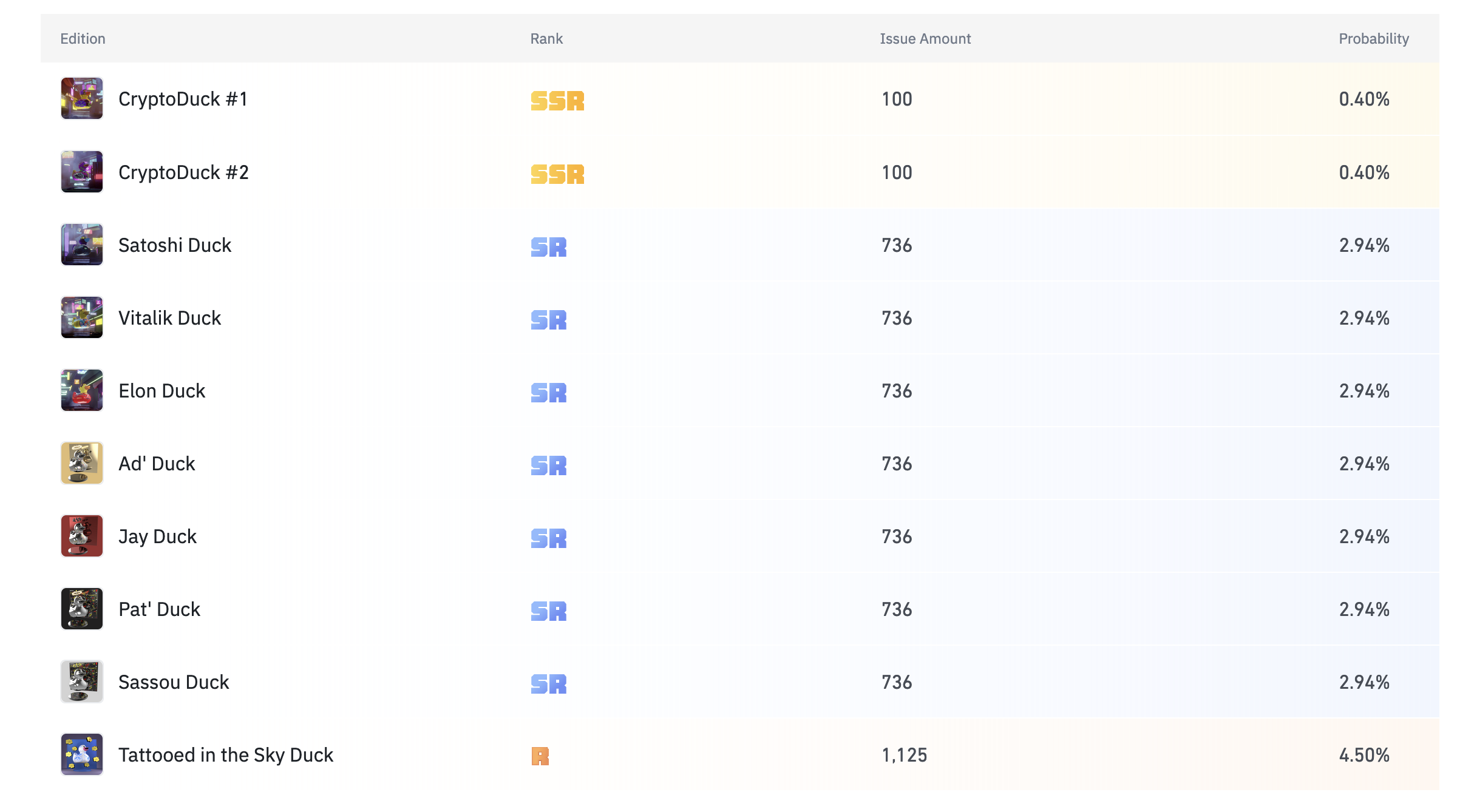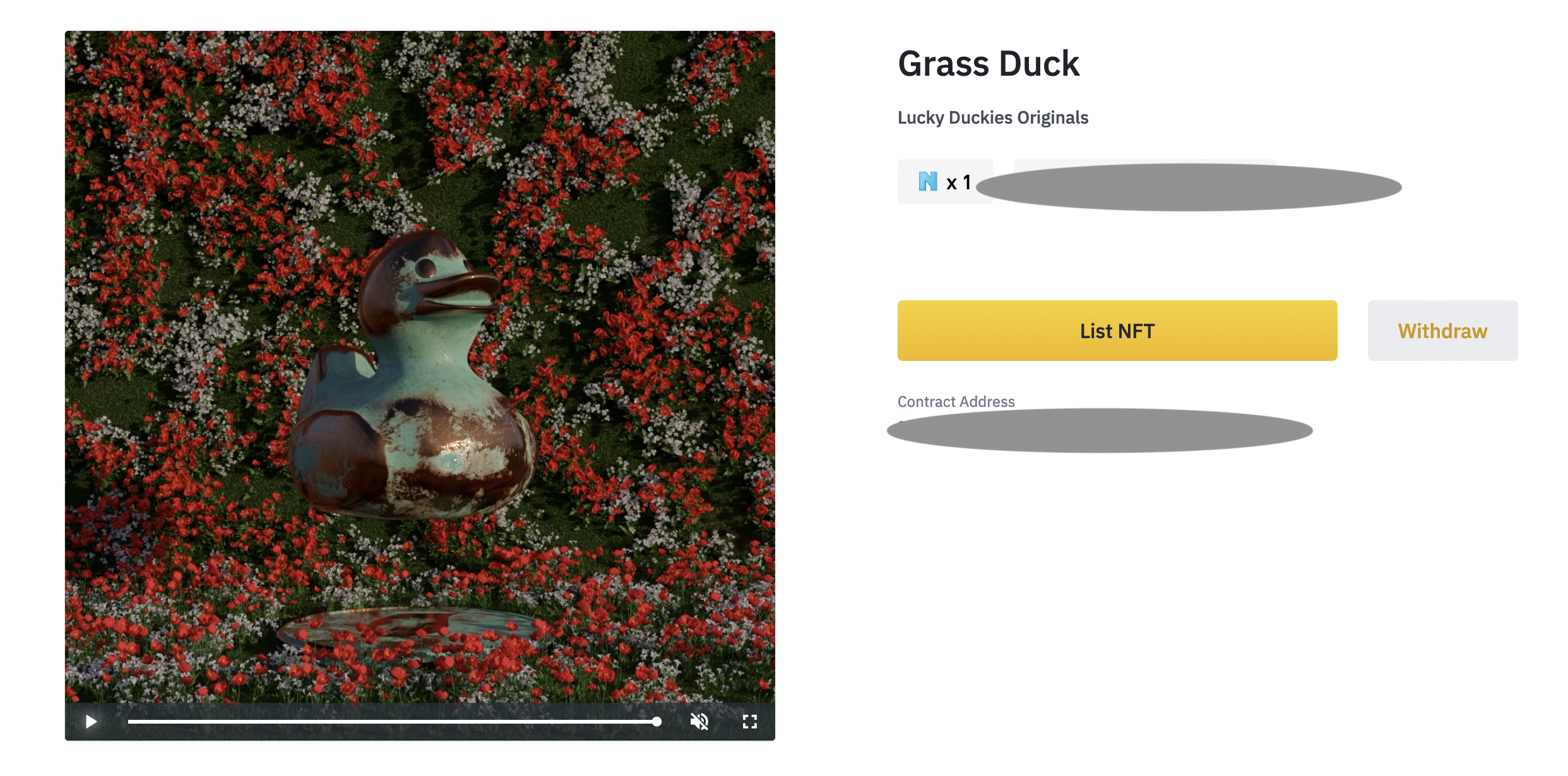 Having a quick look at how much Jimmy Choos Mystery unopened boxes are going, doesn't seem like it has got any demand like the ducky. I has only gone up just under 20% in 2 weeks which isn't that great compared to 50% of these Ducky mystery boxes. I still have one unopened, maybe should hold on to it and see if I can re-sell it for a profit or maybe can't hold the suspense and end up opening them.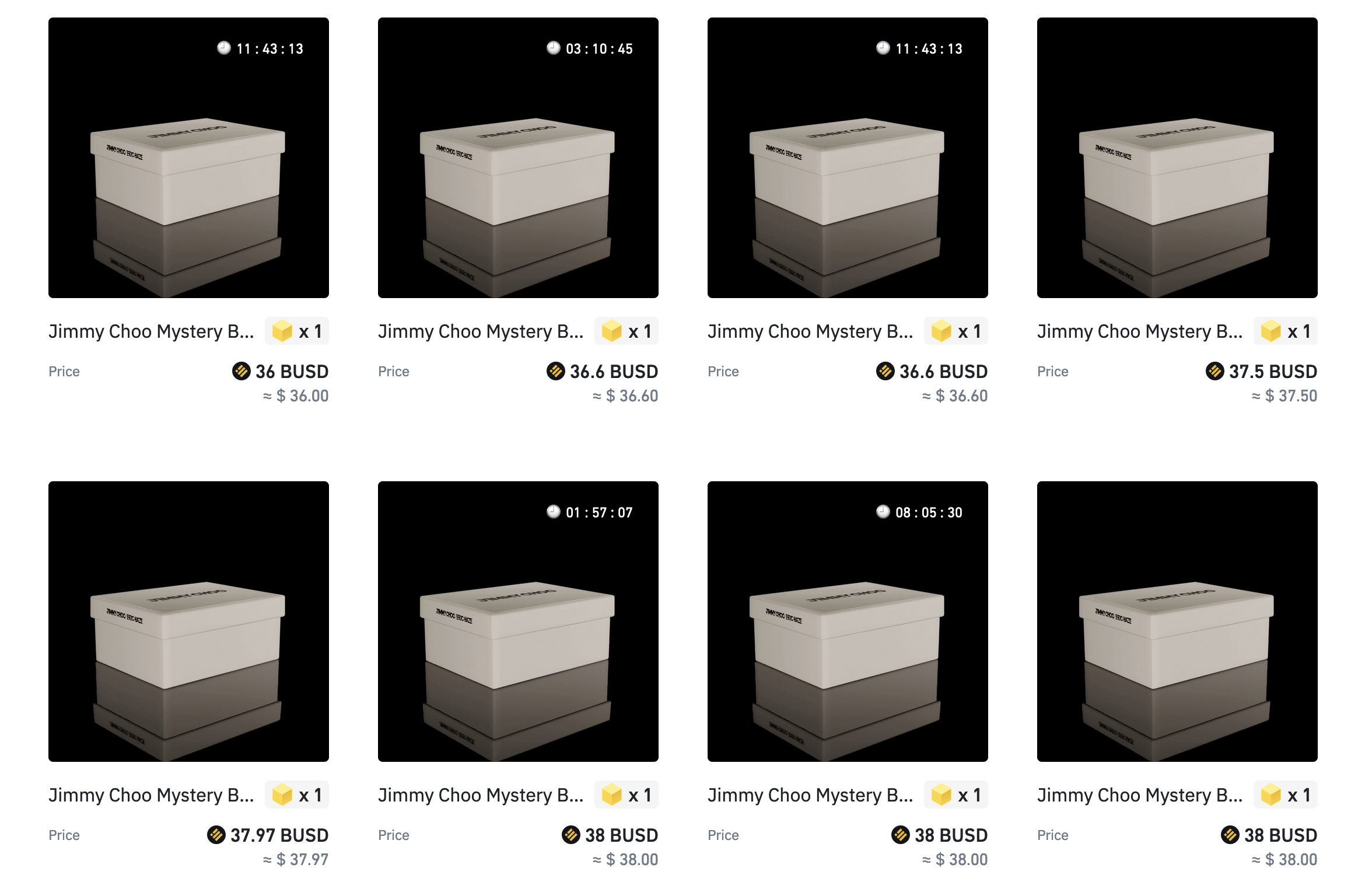 Source - Binance NFT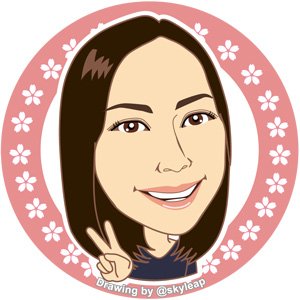 ---
Thanks for reading. If you like my post, please follow, comment and upvote me. There will be more exciting posts & destinations to come.
All photos & videos are taken by me & co in all my blogs/stories unless quoted.
Posted Using LeoFinance Beta
---
---