Delicious Find - Sun Moon Lake Milk Tea
Hi Everyone,
Ever since we had the lockdown, I have been trying out different sorts of milk tea as we rarely go out now to get them from the stores. I thought I'll start sharing the ones I thought worth getting especially for those who are stuck at home but want something to keep them going at the start of the day. My usual milk tea ran out and the local Asian store don't have them so I decided to try something else and picked up the Sun Moon Lake milk tea by 3:15pm. It is a Taiwanese brand which makes it extra attractive as from the past, most of the milk tea we bought from Taiwan have been a winner pick so I have to try this one.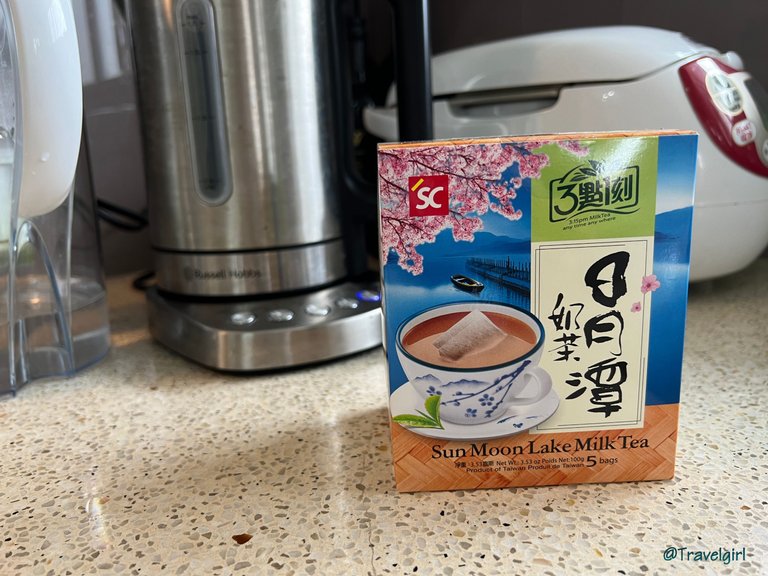 A pack of 5 wasn't cheap, just over $4.30 Australian dollars and can only make 1 cup per pack. As per instructions, you can make it cold or hot, it is up to you. I prefer my tea hot so I chose the second option. The other good thing about this brand is they have traditional Chinese plus a clear English translation so this allows foreigners an opportunity to try out their products. It comes in an individual pack which looks like a massive tea bag but make sure you don't tear it but put the whole tea bag into the cup. It's got the tea, creamer and any other ingredients in that bag.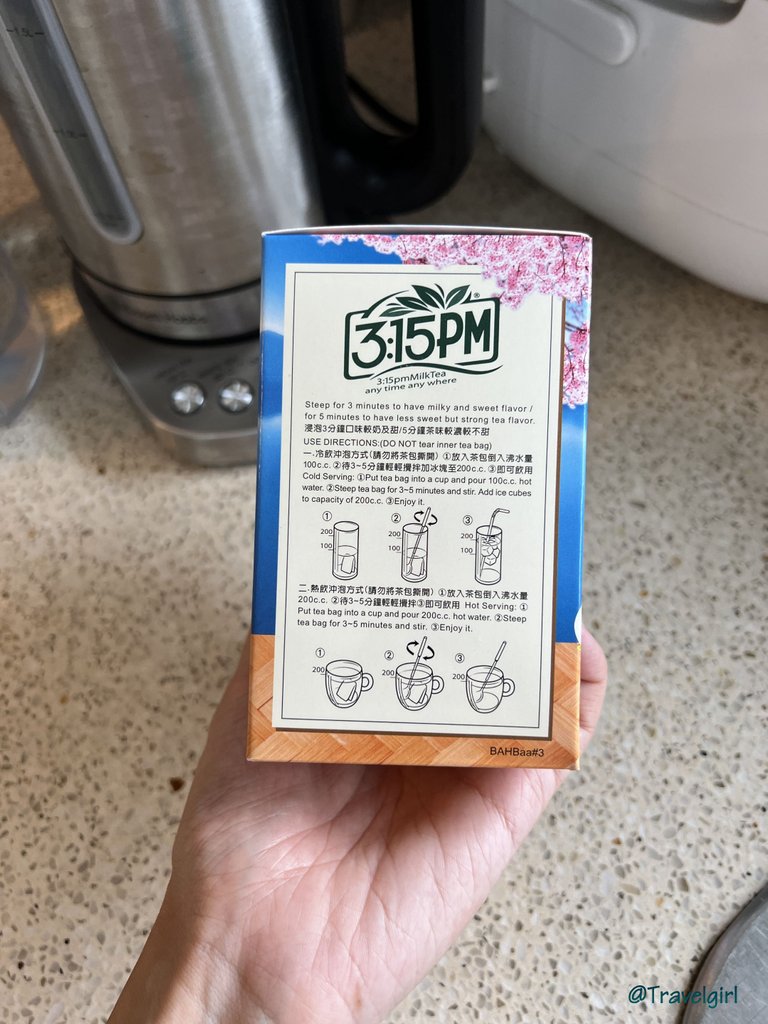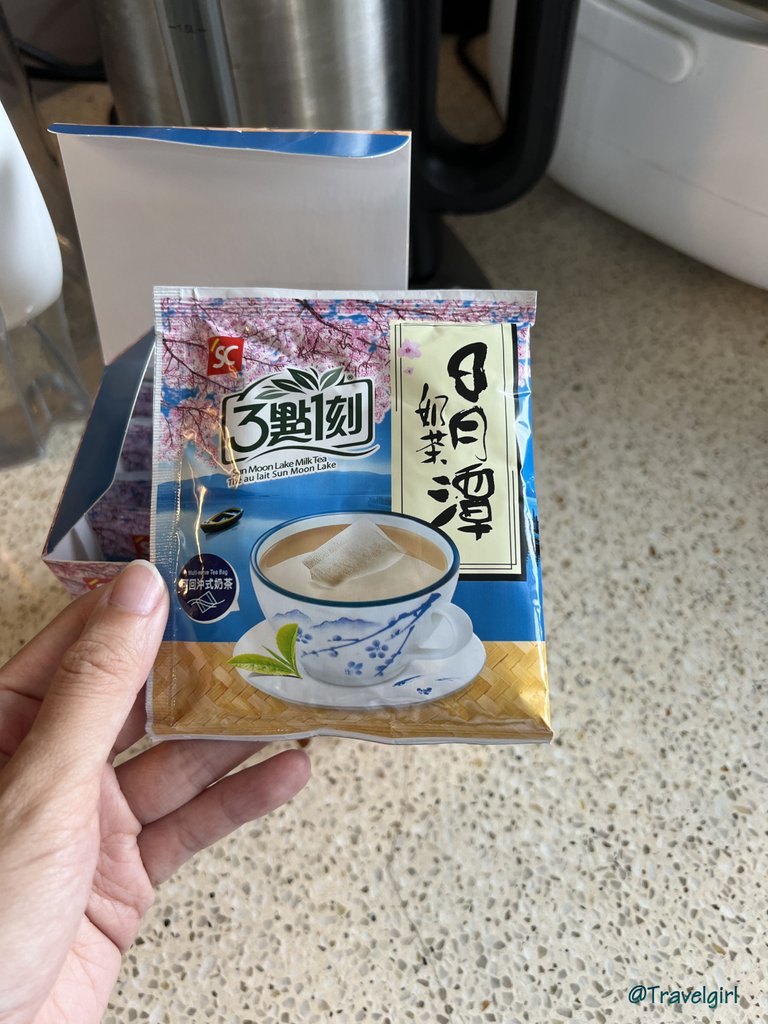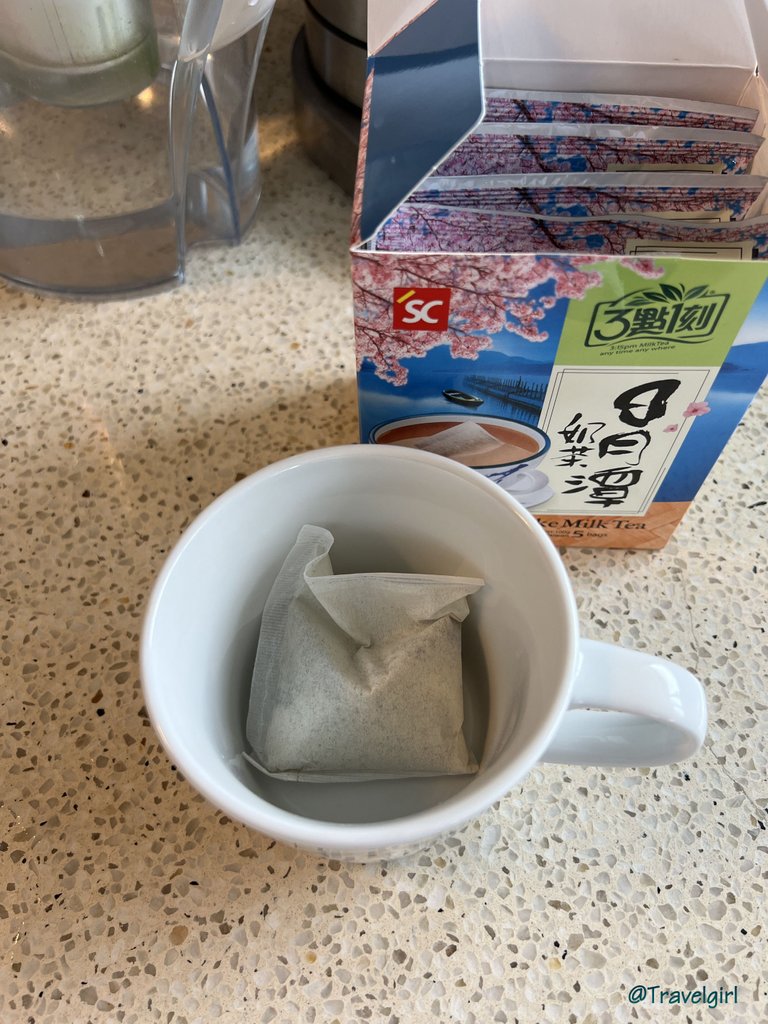 Make sure you have hot water ready and pour it in when you are ready. Although the instructions ask you to leave the teabag in for 3-5 minutes, I prefer to have it for longer so the taste of the tea is stronger. Make sure you have a small spoon ready to pinch the teabag a little so the taste of the tea comes out fully. This tea is just perfect, not too sweet and gives a nice floral taste. I actually tastes very close to some of the tea we've had in Asia. The only downside of the tea is there aren't enough in a box, 5 isn't enough to last for the week. If you like milk tea, definitely try this one.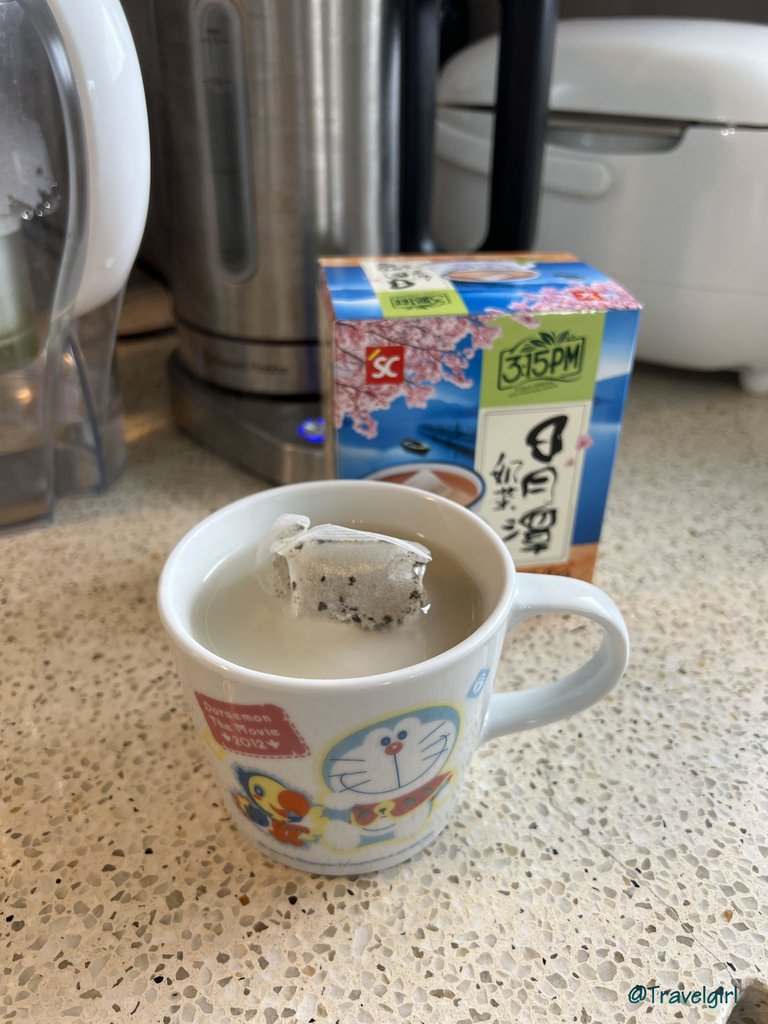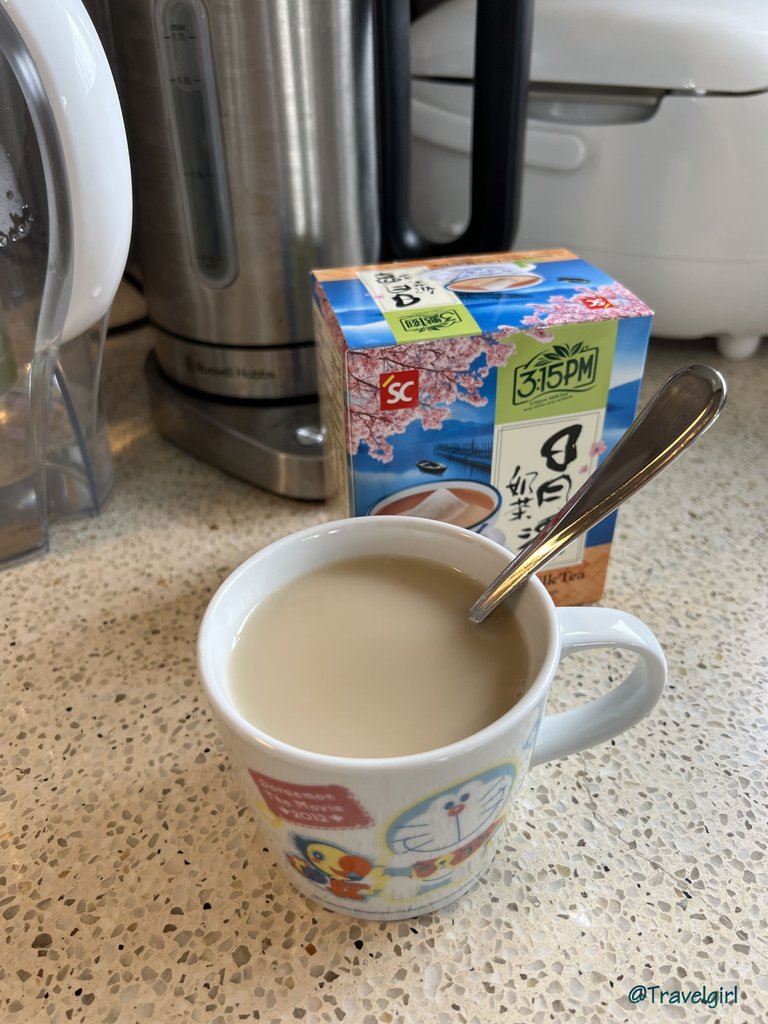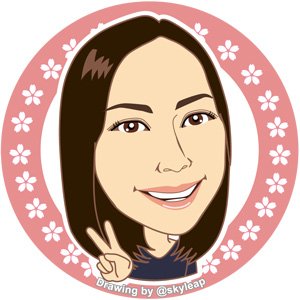 ---
Thanks for reading. If you like my post, please follow, comment and upvote me. There will be more exciting posts & destinations to come.
All photos & videos are taken by me & co in all my blogs/stories unless quoted.
---
---