Fight for what you love. The dance continues. Small steps to big goals. Hive savings. My Actifit Report Card: August 3 2022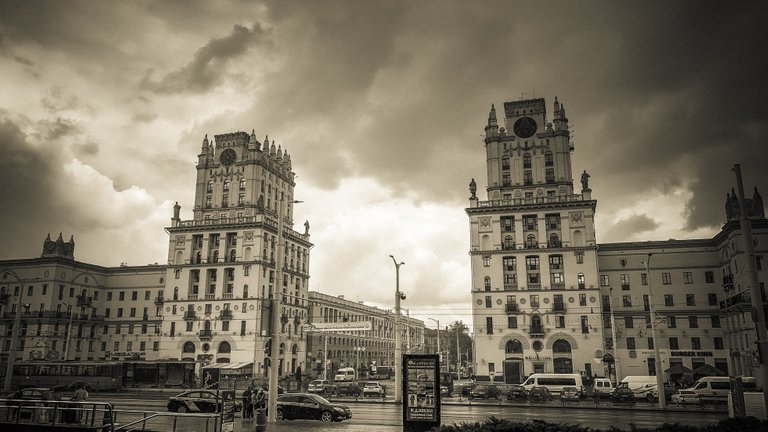 Minsk in other colors

Hey there!
Gomel is 400 kilometers from the capital of Belarus, Minsk. This area, like the rest of the country, is filled with forests, swamps, fields, and clouds. Clouds are when it's not clear what's on this land at all. So, 400 kilometers - and I see such a difference in the standard of living, beauty, and generally behaving myself. WTF? My hometown Gomel is the second-largest city in the country, but why haven't I felt that at all since I was a kid? Yes, I understand, this is a huge question to my illegitimate president. A president I never elected.
Okay, that's not what this is about. I like to describe the smells of the cities, places, and events I find myself in. Minsk smells like Europe with notes of Slavic traditions, Slavic places and Slavic people. It is Slavic Europe, in my opinion. When I open my eyes, I see what I smell. This is Europe with all its pros and cons, but the collage is made by Slavs. I think you get the idea that this is a play on words?
I also have a recurring question: why does the distribution of my country's budgets go so unevenly? Yes, I started asking myself these questions not too long ago. It was after 2020, when we were all shown that our wishes, thoughts or choices mean absolutely nothing. Is there any other country where this is also the case? Write me, I really want to know.
A year ago I was talking to my countryman when we were both out of our country. I had already been in Russia for 8 years, he had only been there for half a year as well. He was very worried about not being able to do what he loved for his country in his own city. I didn't understand him then. Now I understand. We have great cities, for which we want to do a lot. His city of Vitebsk, my city of Gomel. But we can't, as long as our government is illegitimate. Fight for your freedom and what you love while it's possible!
RU: Гомель находится в 400 километрах от столицы Беларуси Минска. Эта территория, как и по всей стране заполнена лесами, болотами, полями и облаками. Облаками - это когда не понятно, что вообще находится на этой земле. Так вот 400 километров - и я вижу такую разницу в уровне жизни, красоте и вообще поведении себя. WTF? Мой родной Гомель второй по величине город в стране, но почему с детства я этого не чувствую совсем? Да, я понимаю, это огромный вопрос моему нелегитимному президенту. Президенту, которого я не выбирал ни разу.
Ок, речь не об этом. Я люблю описывать запахи городов, мест и событий, в которые я попадаю. Минск пахнет Европой с нотками славянских традиций, славянских мест и славянских людей. Это славянская Европа, по моему мнению. Когда я открываю глаза, то я вижу, то же самое, что и нюхаю. Это Европа со всеми её плюсами и минусами, но коллаж сделан славянами. Я думаю, вы поняли, что это игра слов?
Ещё у меня постоянный вопрос: почему распределение бюджетов моей страны идёт настолько неравномерно? Да, я стал такие вопросы задавать себе не так давно. Именно после 2020 года, когда нам всем показали, что наши желания, мысли или выбор абсолютно ничего не значат. Есть ещё какая-то страна где тоже так? Напишите мне, я очень хочу это знать.
Год назад я разговаривал с моим земляком, когда мы оба были за пределами своей страны. Я был уже 8 лет в России, он был только пол года там же. Он очень переживал, что не может заниматься любимым делом для своей страны в своём городе. Тогда я не понимал его. Сейчас я понимаю. У нас отличные города, для которых хочется сделать многое. Его город Витебск, мой Гомель. Но мы не можем, пока наша власть нелегитимная. Боритесь за вашу свободу и то, что любите, пока это возможно!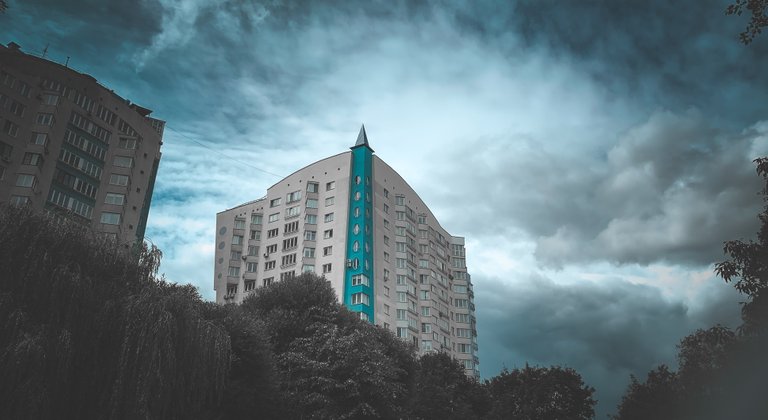 Hive savings report
I will continue to play the game in the numbers of my achievements on Hive. Below is a table of my daily accumulation of Hive, HP, and layer 2 tokens:
RU: Продолжу игру в числа моих достижений на Hive. Ниже таблица моих ежедневных накоплений Hive, HP и токенов второго уровня:


Remember yesterday's story about the ball that Hive left drunk and tired? Apparently he was on a bender. Today he's hung over, and he's here again! 🤣 Ok, who hasn't danced with the future king can do so tonight! The music is still playing...
Today, my savings are estimated at $408.
RU: Помните вчерашний рассказ про балл, с которого Hive ушёл пьяный и уставший? Видимо у него запой. Сегодня он похмелился и пришёл снова! 🤣 Ок, кто не танцевал с будущим королём - может это сделать сегодня! Музыка ещё играет...
Сегодня мои сбережения оцениваются в 408$.
That's all for now, the next reports will be more and more voluminous and interesting thoughts and plans, I'm already doing it).
RU: На этом пока всё, следующие отчёты будут всё объёмнее и интереснее по мыслям и планам, я уже это делаю.)

Photo: Belarus, Minsk, July 2022



This report was published via Actifit app (Android | iOS). Check out the original version here on actifit.io




03/08/2022

20259

Daily Activity,Photowalking,Walking
---
---